April-May Nanboya TV Commercials Featuring KANJANI∞(Eight) Ranked No.1 in Favorability (Distribution and Sales Industry)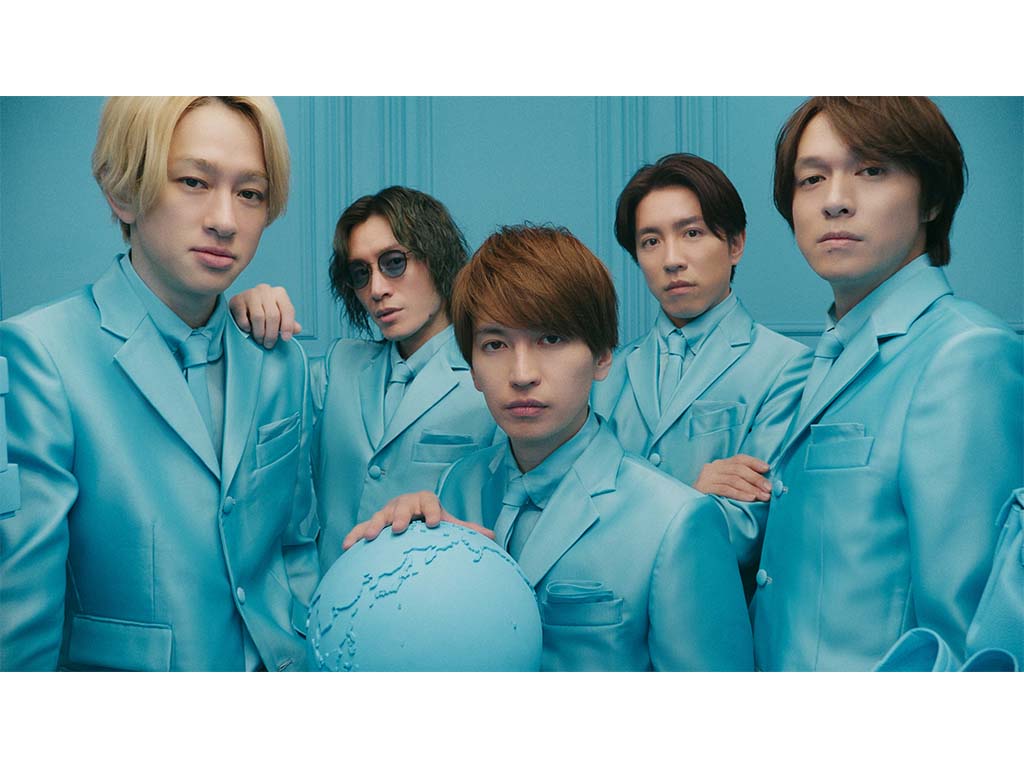 The Valuence Group offers life-changing value tailored to all stakeholders, encouraging every person in the world to live true to yourself. Valuence Japan (Tokyo; Susumu Muguruma, representative director and president) announced that the TV commercial for luxury brand goods purchasing business Nanboya scored first out of 142 brands in the distribution and sales industry in a TV commercial favorability survey conducted by TOKYO KIKAKU Co., Ltd. The commercial ran from the latter half of April to the latter half of May 2022.
No.1 Favorability for Commercial Featuring KANJANI∞(Eight) and Nanboya Blue
Luxury brand goods buying business Nanboya operates 120 offices in Japan (including sister brand BRAND CONCIER) (*1), specializing in purchasing watches, bags, jewelry, precious metals, antiques, and art objects. Nanboya boasts the No.1 position in Japan in annual monetary purchase volume of luxury brand goods (*2). Customers have the choice of in-office purchase, in-home purchase, by-mail purchase, or online purchase, whichever is most convenient.
In January 2022, KANJANI∞(Eight) (members: You Yokoyama, Shingo Murakami, Ryuhei Maruyama, Shota Yasuda, and Tadayoshi Okura) was named the official brand ambassador for Nanboya. The group resonates with Nanboya efforts to create sustainable societies through reuse leading to a future connected by belongings and emotions, the slogan used in promotional activities.
The Nanboya commercial ("Nan Nan Nanboya" version), which aired from April 14, 2022 to May 8, 2022, ranked first in the distribution and sales industry under the CM favorability rankings conducted by the CM Research Institute (cumulative total for three fiscal periods).
The five members of KANJANI∞(Eight) sang the Nan Nan Nanboya, Boya Boya song, wearing Nanboya blue costumes in a commercial featuring Nanboya blue bags, shoes, accessories and more. The all-blue world portrayed communicated the eco-friendly nature of selling unneeded luxury brand goods to Nanboya.
Video link:
https://youtu.be/MupzthojKqM
The members of KANJANI∞(Eight) continue to appear on the Nanboya website and in-store promotions. Going forward, Nanboya will continue to make the most of this promotion, encouraging reuse and striving to create a future in which personal goods are linked to satisfied emotions.
*1 Number of stores as of June 2022
*2 Ranked No.1 in annual luxury brand goods purchase volume from individuals (total) as of October 19, 2021, based on an ESP Research Inc. survey (conducted August 30, 2021 through October 19, 2021)
[Survey Overview]
Survey organization: TOKYO KIKAKU Co., Ltd.(
https://www.cmdb.jp
)
Survey period: April 05, 2022 – October 19, 2022
Survey area: Five key Tokyo TV stations
Survey targets: 1,500 respondents each on the 4th and 19th of each month
Industry category: Distribution and sales