The following is a description of the Valuence business model.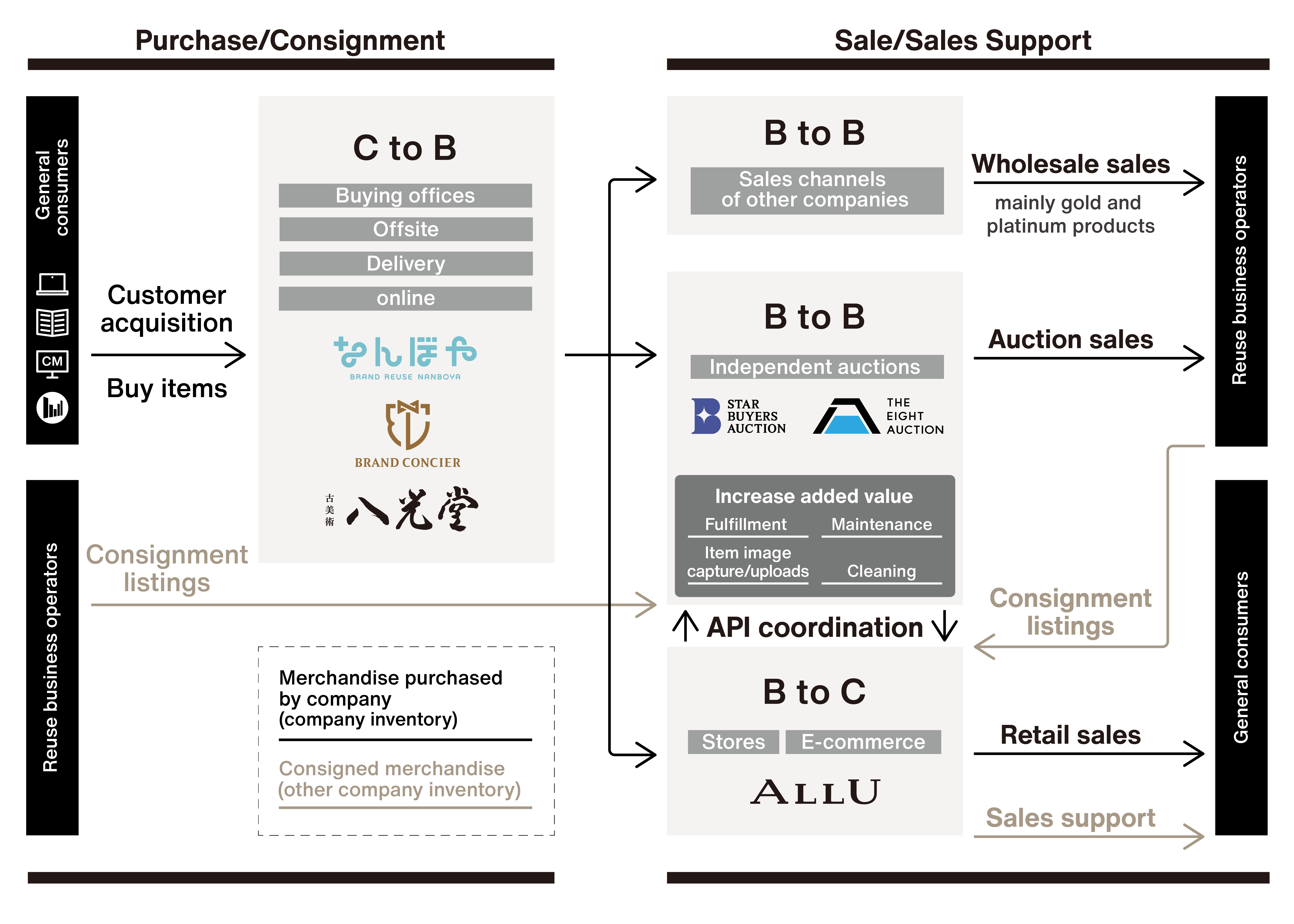 The Valuence Group uses the internet as our main channel to attract general customers willing to sell  their luxury brand goods or antiques and art objects. We purchase luxury brand goods through NANBOYA and BRAND CONCIER. We purchase antiques and art objects through HAKKOUDO.
After purchase, we consolidate goods at our merchandise management center within a day or two for inspection and maintenance. After that, we allocate the items to one of our four main sales channels.

We sell luxury brand goods and jewelry through STAR BUYERS AUCTION, which is based in Japan and Hong Kong. We sell antiques and art objects through THE EIGHT AUCTION. These auctions are conducted online for dealers in the respective markets. We sell gold bullion and precious metals wholesale to specialized dealers as a sales channel for other companies. Our fourth sales channel is ALLU, which sells vintage luxury brand goods at retail to general consumers.