Medium-term Management Plan
Our Future Vision Through VG1000
Grobal Reuse Pratformer
---
Basic Policy
We aim to become a Global Reuse Platformer by delving deeper into the unique Valuence Group CtoBtoB model, providing added value to reuse businesses around the world, above and beyond the buying and selling of reuse products.
Delving Deeper into Our Business Models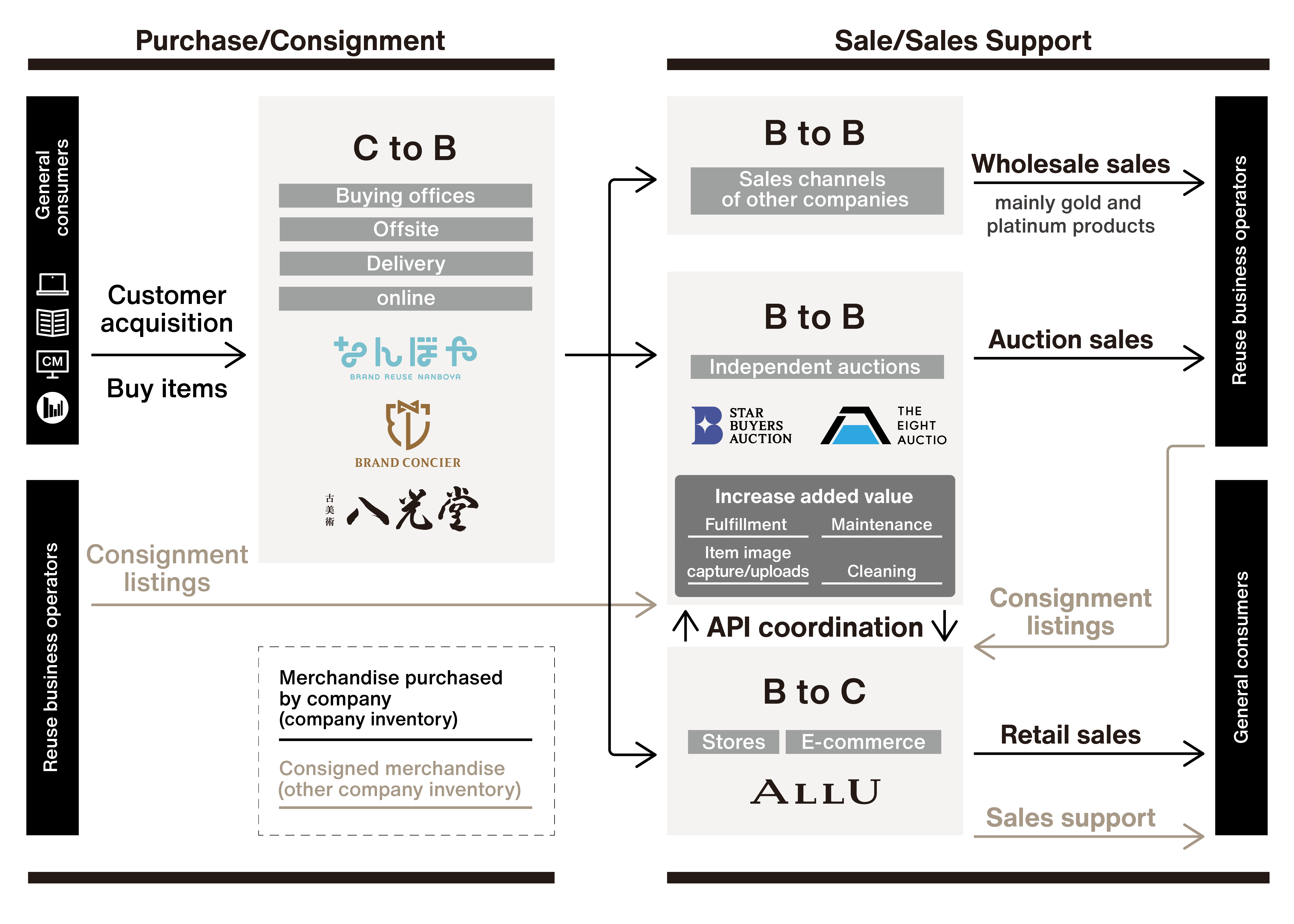 ---
Strategies
The Valuence Group will engage in the following four key strategies to achieve the targets defined in VG1000.
---
Targets
The following are the main KPIs and other indicators under these key strategies. 
KPIs
Other Indicators
* FY21 figures represent future projections based on operating results prepared at the time of announcement of Medium-term plan at the end of Aug 2020. Note that the figures are different from the actual results of FY21.
---
Maximizing Business Opportunities
As we pursue VG1000 and these four strategies, we will continue to transform ourselves, creating recurring businesses that generate sustainable profits.
To this end, we will execute our four key strategies, while improving customer lifetime value (LTV) by expanding product categories to maximize business opportunities, aiming for consolidated net sales of 100 billion yen.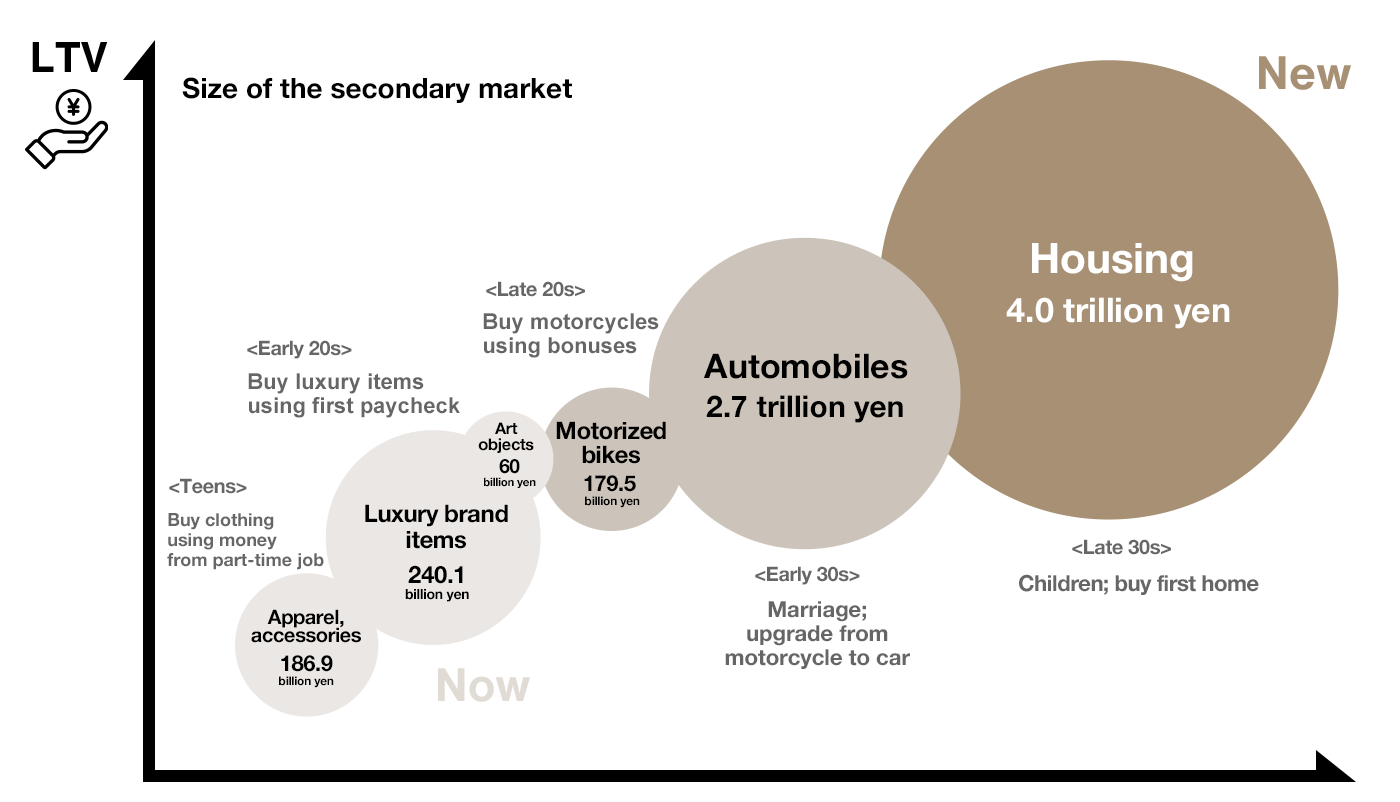 Growth Trajectory