Used and Vintage Goods Shop ALLU Expands in Japan and Overseas​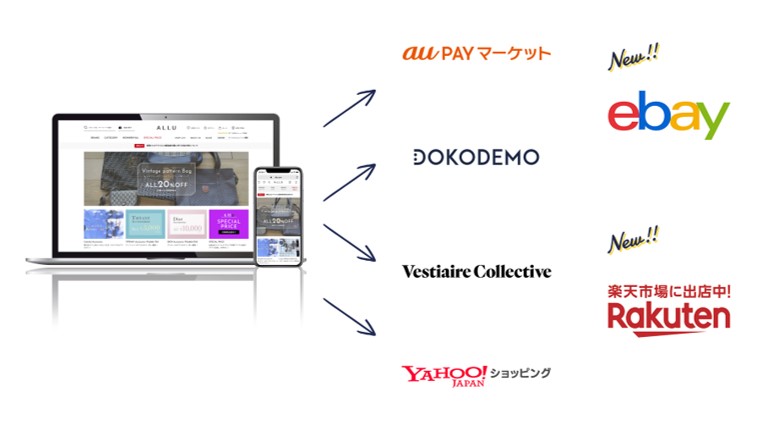 Adding Presence on eBay and Rakuten Ichiba to Strengthen the Brand​
The Valuence Group offers life-changing value tailored to all stakeholders, encouraging every person in the world to live true to yourself. Valuence Group company Valuence Japan Inc. (Tokyo; Susumu Muguruma, representative director and president) today announced that its ALLU business has opened new sales channels on eBay and Rakuten Ichiba, aiming to expand sales channels worldwide. ALLU is a used and vintage goods shop owned and operated by Valuence Japan.
Building Awareness for the ALLU Brand​
ALLU is a used and vintage goods shop offering a wide range of products, from street fashion and brand goods to carefully selected secondhand high fashion-brand vintage products. Since opening the flagship office in the Ginza district of Tokyo in 2018, ALLU has focused on both storefronts and online sales. After launching an official website, the business began expanding sales channels both in Japan and overseas, listing products on mega online shopping malls such as Yahoo! Shopping and au PAY Market, as well as on internationally regarded resale e-commerce sites such as Vestiaire Collective.
To further accelerate the expansion of sales channels, ALLU opened a presence on eBay, the world's largest online marketplace, as well as on Rakuten Ichiba, Japan's largest class online shopping mall.
Amidst the growing demand for online shopping worldwide due to the impact of COVID-19, ALLU aims to strengthen its brand by increasing its presence not only in Japan, but also around the world through tailored approaches to various economic spheres.
Increasing Touchpoints With Customers Efficiency by Listing Items and Coordinating Inventory Across Multiple Online Sales Channels Simultaneously
All ALLU products are one-of-a-kind items. In 2019 ALLU adopted a system to list items on multiple online sales channels at the same time. With the addition of two new online sales channels, ALLU now lists items on seven e-commerce sites at once. In this way, the business increases the number of touchpoints with domestic and overseas customers, while maintaining relatively low operating overhead.
Pursuing Global Multi-Channelization, Aiming for a Sustainable Society​
Not only are the markets for luxury goods and fashion growing, but also the spread of sustainability as a value is driving interest in secondary distribution, or dealing in reused products. The Valuence Group is pursuing the multi-channelization of ALLU. The group also aims for future, cooperation between ALLU and STAR BUYERS AUCTION, a Valuence Group-owned online auction for dealers. Through this we aim to create a global reuse platform that connects partners and consumers around the world, further promoting reuse and realizing a sustainable society.
Sales Channels
■eBay(
https://www.ebay.com/usr/allujapan
)
World's largest online marketplace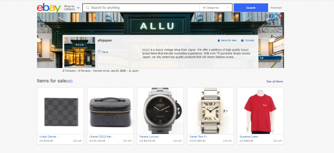 ■Rakuten Ichiba(
https://www.rakuten.ne.jp/gold/allu-r/
)
Japan's largest online shopping mall​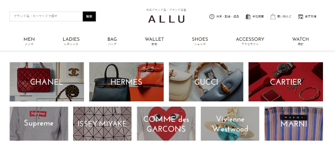 ■ALLU Overview
ALLU is a used and vintage goods shop offering carefully curated secondhand high fashion brand items, including everything from street brands to luxury brand goods.
Location: ALLU Ginza (5-3-14 Ginza, Chuo-ku, Tokyo)​ ALLU Shinsaibashi (1-10-9 Chuo-Ku, Osaka City, Osaka)
Official Online Store:
https://allu-official.com
Instagram:@allu_onlinestore