Nanboya Enters the U.S. Market Launch of By-Mail Purchasing Services in Six States, Including New York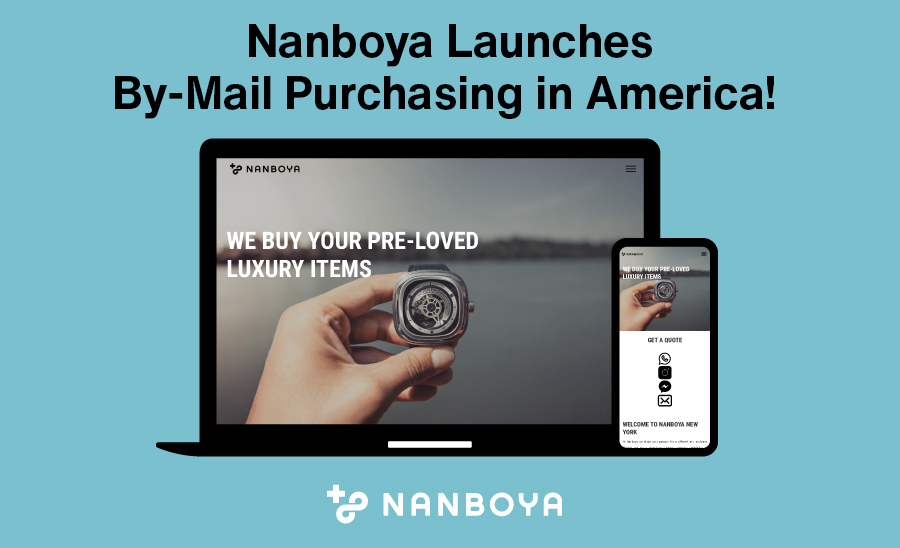 Complete Online Services During the COVID-19 Pandemic​ Aiming to Provide Simple, Convenient Reuse Services​
The Valuence Group offers life-changing value tailored to all our stakeholders, encouraging every person in the world to live true to yourself. On February 22, 2021, Valuence Group company Valuence International USA Limited (New York; Masaaki Hori, representative) launched by-mail purchasing services in the United States under the Nanboya brand name (
https://nanboyaus.multiscreensite.com/
).​
Rising Demand for By-Mail Purchasing Services in America​​
The Valuence Group established a local subsidiary in New York in October 2019. Since then, the company has been building a list of participating vendor partners for STAR BUYERS AUCTION, a Valuence Group company involved luxury brand goods auctions. At the same time, the newly established New York business has worked with Japan headquarters throughout the COVID-19 pandemic to prepare for the launch of luxury brand goods purchasing services. Against the backdrop of rising demand for online services, Valuence International USA has decided to launch a by-mail service for luxury brand goods purchasing under the Nanboya brand in the United States. The new service will cover six states, including New York.
​
To respond flexibly to the rapid increase in non-face-to-face interactions during the new normal, Valuence supports customers through robust communications tools such as WhatsApp and Messenger. In this way, the company offers convenient online services, striving for greater recognition and a growing base of customers for product reuse services in America.​
■ Overview of Nanboya US By-Mail Purchasing Service​​
The Nanboya US by-mail purchasing service is for a wide range of customers, including persons owning luxury brand items and those interested in sustainability. The service provides speedy appraisals of luxury brand goods and the high-quality experience of Japanese-style service and care for the customer, even in non-face-to-face online settings. The Nanboya message to customers in the United States is that the experience of selling unused luxury brand goods not only provides a legacy for the item with a new owner, but also contributes to a more sustainable society.
​
Sales Process​
1.Customers photograph their luxury brand item and send the photo to Nanboya US via WhatsApp, Facebook Messenger, Instagram, or e-mail.
​ 2.Nanboya then appraises the item and provides a purchase estimate.If the customer agrees to the estimate, they fill out the application form to complete the first part of the process.
​ 3.Nanboya then sends the customer mailing label data.
​ 4.The customer prints out the data, packages their item, attaches the label, and delivers their item to the prearranged carrier.​
5.Once the item arrives at Nanboya, the company provides a final estimate to the customer.
​ 6.If the customer agrees to the final estimate, Nanboya will transfer the purchase price to the customer's bank account (or send via check) to complete the process.
​
・Service Launch: February 22, 2021
・States Served: New York, New Jersey, Massachusetts, Connecticut, Pennsylvania, Maryland ​
・Language Support: English, Japanese, Chinese
・Eligible Items: Watches, bags, jewelry, precious metals ​
・URL:
https://nanboyaus.multiscreensite.com/
・Instagram:
https://www.instagram.com/nanboya.us/
(@nanboya.us)