STAR BUYERS AUCTION Official Site Now With Multilingual Support; Launch of SBA Magazine​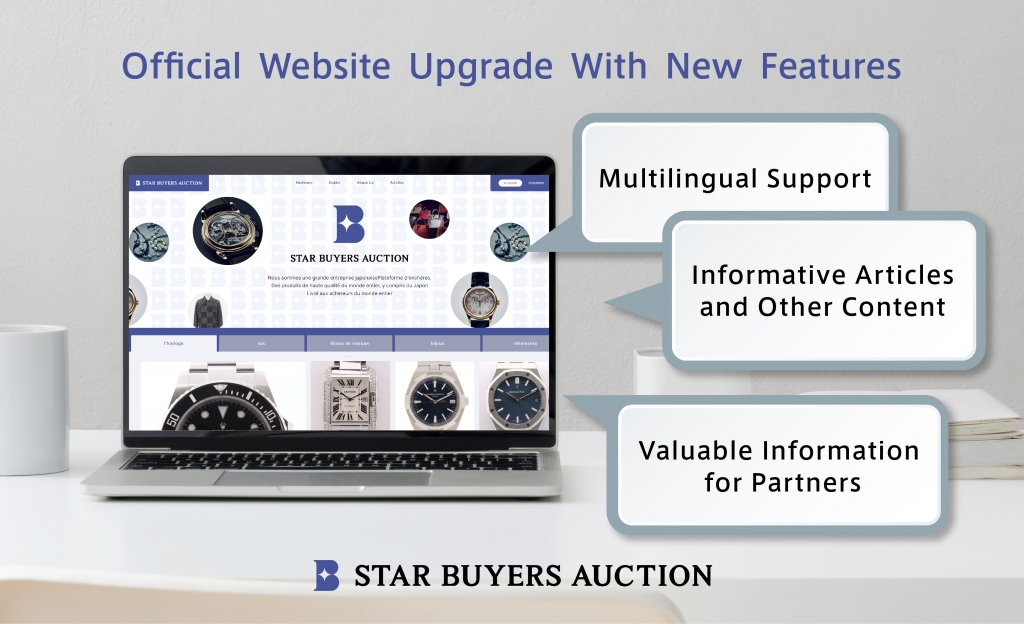 Delivering useful information from Japan's leading auction platform to partners in Japan and overseas ​​​​
The Valuence Group offers life-changing value tailored to all stakeholders, encouraging every person in the world to live true to yourself. Valuence Group company Valuence Japan Co., Ltd. (Headquarters: Minato-ku, Tokyo; Representative Director and President: Susumu Muguruma) today announced the redesign and upgrade of the official website of luxury brand goods auction business, STAR BUYERS AUCTION (https://biz.starbuyers-global-auction.com/), on March 9, 2021. New features will include better usability, multilingual support, and a new SBA Magazine, offering relevant content to partners. ​ ​​
Strong Development and Improving Partner Satisfaction From a Global Perspective​​​​​
STAR BUYERS AUCTION is a luxury brand goods auction business operated by Valuence Japan. The business has been completely online since April 2020, allowing participation from any location. STAR BUYERS AUCTION has seen a steady increase in partners, adding 155 partners since August 2020 and boasting a total of 549 dealers in Japan and 208 dealers overseas (as of November 2020). To accelerate global expansion and partner development, Valuence Japan launched a website redesign project in November 2020 and introduced a market price chart subscription service in February 2021 (
https://www.valuence.inc/blog/2021/02/24/sba_soubahyou/
, Japanese only). One goal of the redesign and new service is to attract new potential partners.​​
​The next step in making STAR BUYERS AUCTION site more valuable to partners is the launch of informative content. As Japan's leading auction platform, STAR BUYERS AUCTION will boast an upgraded website that provides useful information to partners on a consistent basis. The number of languages supported has been expanded from two (Japanese and English) to seven. The site has also been redesigned for easier participation by non-English speaking partners.​
■Redesign Overview​
1.Launch of SBA Magazine; useful content published for partners
​
​STAR BUYERS AUCTION will begin publishing useful information for both partners and a wide range of potential partners. Content will include how to use auctions, auctions around the world, item listing information, and more. The series of articles will include information for auction participants making the transition to online bidding (how to participate in online auctions, how to select auctions, international shipping, etc.). The company encourages all partners and potential partners to read the information-rich content.​​
​2. Supports for seven languages, covering a wide range of overseas partners ​
​In addition to the existing Japanese and English languages, the STAR BUYERS AUCTION website now supports French, Italian, German, Traditional Chinese, and Simplified Chinese. Multilingual support serves as a bridge to raise recognition and build trust with local partners as STAR BUYERS AUCTION pursues overseas expansion.​​
3.Overview of SBA features for sellers and buyers​
​ ​A webpage has been created for sellers and buyers, each summarizing the benefits of bidding and listing, the flow of the auction process, fees, timing, etc. This information will be useful for partners not yet familiar with STAR BUYERS AUCTION.​​
​4.New merchandise example pages ​
​
​A new Listed Merchandise Archive page lists the history of products sold over the past three months. A new Merchandise Handling/Listing Example page lists the most popular brands and models for each product category. These pages serve as a source of information for prospective partners to view the lineup of merchandise at STAR BUYERS AUCTION.
​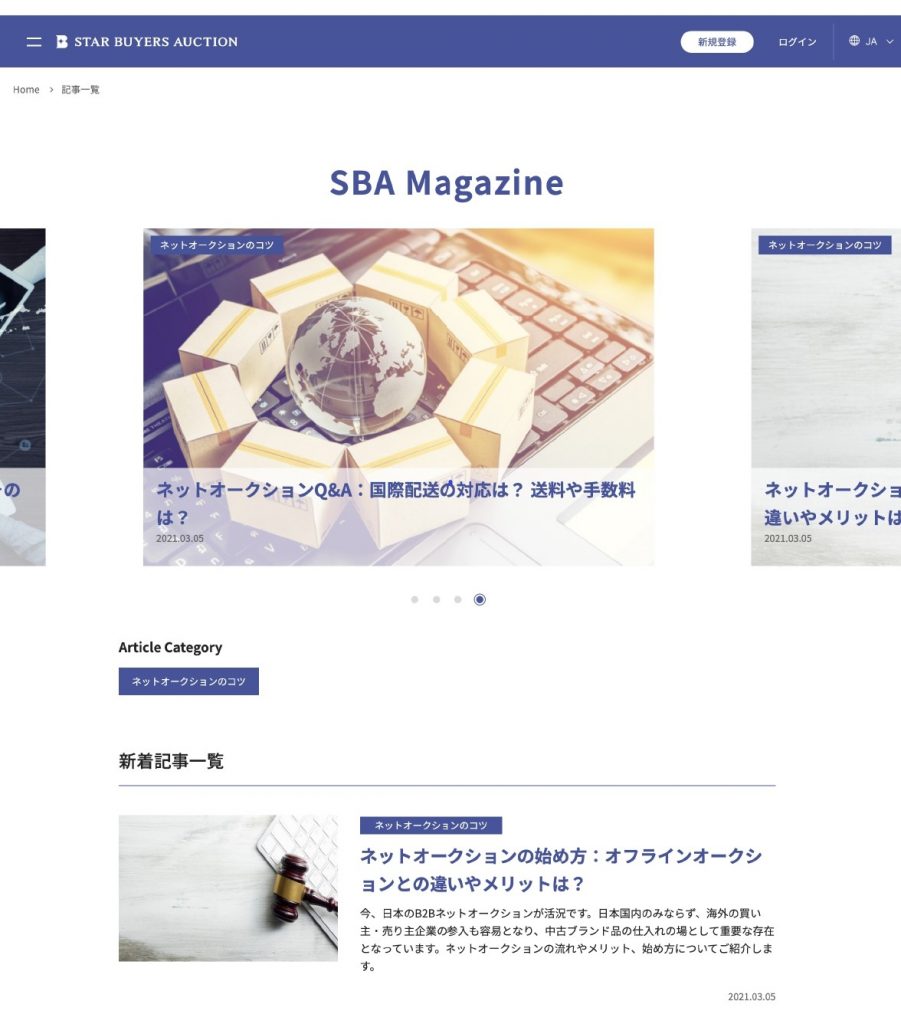 ​
​ ■STAR BUYERS AUCTION Overview​
​ ​A luxury brand goods auction for reuse business dealers, launched in April 2013. In April 2020, auctions were migrated to a fully online format, listing a constantly stable stream of luxury items both in quantity and quality. Listings primarily focus on watches, bags, and brand jewelry procured by the Valuence Group. Auctions are held twice monthly. Live, in-person diamond-focused auctions are held in Hong Kong. ​
​ ​
​ Official Site:
https://biz.starbuyers-global-auction.com/
​
​ Facebook:@sba.starbuyersauction 
​​ Instagram:@sba.jp  ​
​ ​​
​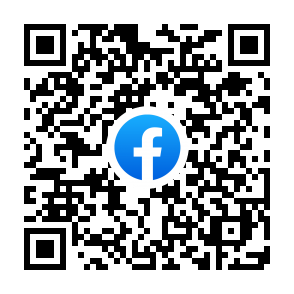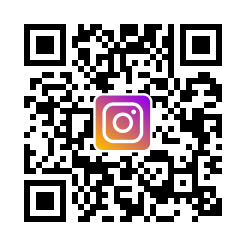 ​ ​​
​