STAR BUYERS AUCTION Hong Kong​ Diamond Auctions Now Fully Online ​ ​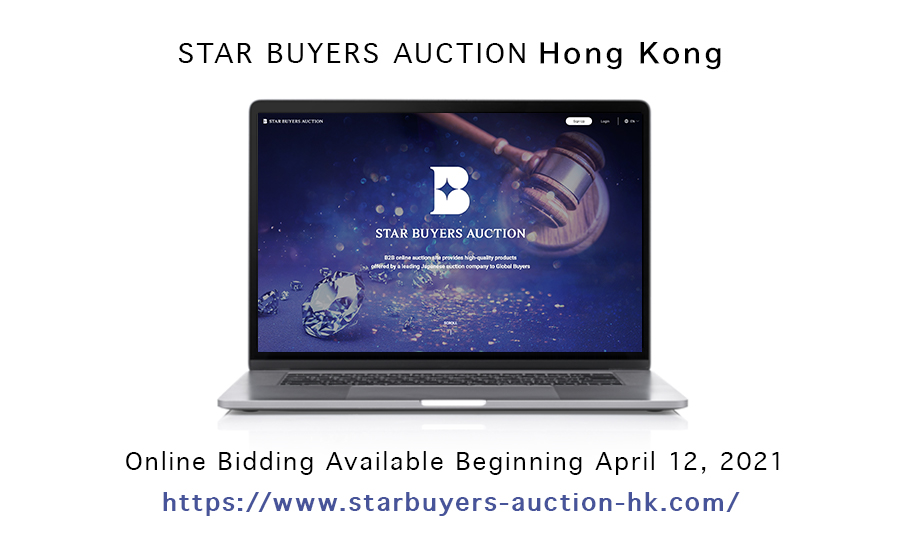 New Value in the Era of the New Normal ​​​
The Valuence Group offers life-changing value tailored to all our stakeholders, encouraging every person in the world to live true to yourself. Valuence Group company Valuence International Limited (Hong Kong Special Administrative Region, Susumu Muguruma, representative director and President) today announced that the company will transition to fully online operations for STAR BUYERS AUCTION diamond auctions in Hong Kong. Valuence Group company Valuence Technologies Inc. (Tokyo; Ryoji Fukaya, representative director and president) has developed the system that will be used online auction operations. ​
New Value in the Era of the New Normal ​​​
In March 2017, Valuence International launched STAR BUYERS AUCTION in Hong Kong, mainly auctioning diamonds. Since that time, the company has operated in to sell diamonds previously sold in Japan in Hong Kong, known as the world capital of jewelry, growing the global scale of its auction business and developing an expanding base of overseas partners. The 2020 auction was postponed due to COVID-19. However, the diamond auction is now fully online, thanks to systems development work performed by Valuence Technologies. Auctions will be held in a format matched to the new normal, without any restrictions on participation by time or physical location.
​
​In addition, STAR BUYERS AUCTION has adopted Vision360, which enables participants to inspect diamonds through a 360-degree rotating image. Diamonds up for auction, generally considered difficult to price without previewing the actual item, can be viewed through a picture of the actual item, available for inspection and bid online. ​
​
Vision360 Bridges the Gap Between In-Person and Virtual Information​​​​
Vision360 is a microscope camera designed for diamond companies to provide an interactive online 360-degree view of diamonds and jewelry. More than 200 diamond manufacturers, traders, and retailers in 28 countries have already adopted this system. Valuence International will use the system to reduce the various costs involved in offering preliminary inspections and holding live auctions, leading to online diamond auctions offering complete information on the actual items, whether in-person or online. ​
​

Loose Diamond Photographed using Vision360​
Diamond Auctions With Exhibitors and Bidders From Around the World ​​​​​
Valuence International will use this shift to online auctions as an opportunity to offer new value to diamond dealers who place emphasis on previewing actual diamonds up for auction, continuing to develop and pursue auctions that are in line with the times. Further, partners recruited mainly through Valuence Group locations overseas (Singapore, France, the UK, and the US) will be able to list items on consignment, increasing the overall number of products in the auction. In this way, the Valuence Group is striving to attract new partners who have found it difficult to participate in live auctions in the past and expand Gross Merchandise Value. ​
​ ​■STAR BUYERS AUCTION Hong Kong ​
​
April Auction Schedule
​ ・Bidding: April 12 through April 19
​ ・Start Time: April 12 12:00 p.m. (Hong Kong time)
​ ・End Time: April 19 5:00 p.m. (Hong Kong time)
・Official site:
https://www.starbuyers-auction-hk.com/
  ​
​
​ ​