Nanboya Online Purchasing With Updated Features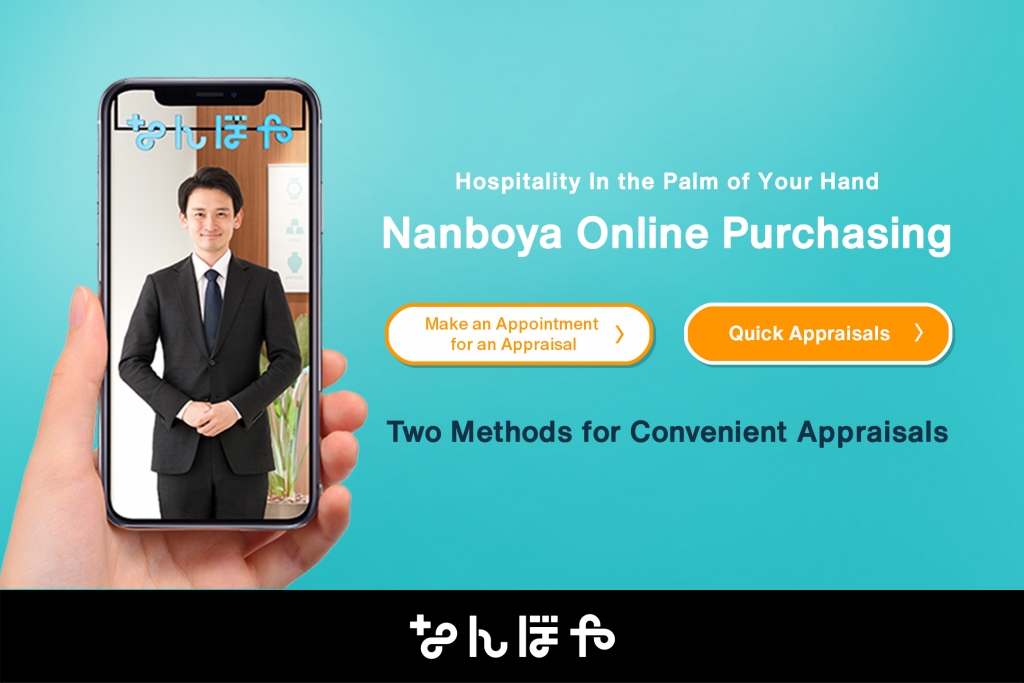 The Same In-Office Experience, Over Your Smartphone​​
The Valuence Group offers life-changing value tailored to all stakeholders, encouraging every person in the world to live true to yourself. Valuence Group company Valuence Japan, Inc. (Tokyo; Susumu Muguruma, representative director and president) today announced feature upgrades for the Nanboya Online Purchasing service offered by luxury brand goods business Nanboya. Released on April 9, 2021, the system developed in house by Valuence Group company Valuence Technologies Inc. (Tokyo; Ryoji Fukaya, representative director and president) offers the same high-quality buying office experience to customers, available in an easy-to-use online format.​
No Appointment Needed; Convenient, Real-Time Consultations From Home​​​
Luxury brand goods buying company Nanboya has developed its online purchasing services to meet changing lifestyles amid the COVID-19 pandemic. As consumers spend more time in their homes, the company has added more features including on-screen consultations with concierges (appraisers) for customers to receive appraisals and sell their belongings in the convenience of their own home.
​ Under the development of Valuence Technologies, system upgrades include faster screen response time and real-time requests for appraisals without previous appointments. These upgrades have made it much easier for customers to use the Nanboya services at their convenience.​
This improved online experience is designed for customers who might not be comfortable going out, as well as customers who do not have a Nanboya office in their area. Now, both customers can enjoy the same in-office Nanboya hospitality and customer service, completely online.
​
Online Selling Becomes Easier and More Convenient ​​​
​ 「Nanboya online purchasing has been designed to meet the needs of a wide variety of customers, including customers who could only use by-mail purchasing in the past due to the lack of a nearby Nanboya buying office, customers who are hesitant to leave their homes due to lifestyle and work changes, and customers who want detailed appraisals of their belongings, but have too many items to conveniently visit an office in person. Since purchase prices can be finalized on the spot, once a customer is satisfied with the price, they need only send their item to complete the process. In the future, Nanboya plans to expand service features, aiming to increase the number of repeat customers and strengthen relationships of trust between customers and concierges. 
​
Nanboya Will Continue to Pursue Digital Transformation and Expand Touchpoints With Customers ​​​
​​ The Valuence Group intends to continue with the digital transformation of purchasing, selling, and other business activities, aiming to improve customer experiential value and to grow its businesses. In so doing, the group will expand touchpoints with customers and provide opportunities for every person to experience reuse easily and conveniently.
​
■Overview of Nanboya Online Purchasing
​ ・Service area: Japan (nationwide)
・Service hours: 11:00 to 19:00
・Eligible items: Watches, bags, jewelry, etc.
​ ・Service URL:
https://nanboya.com/quicksell/
​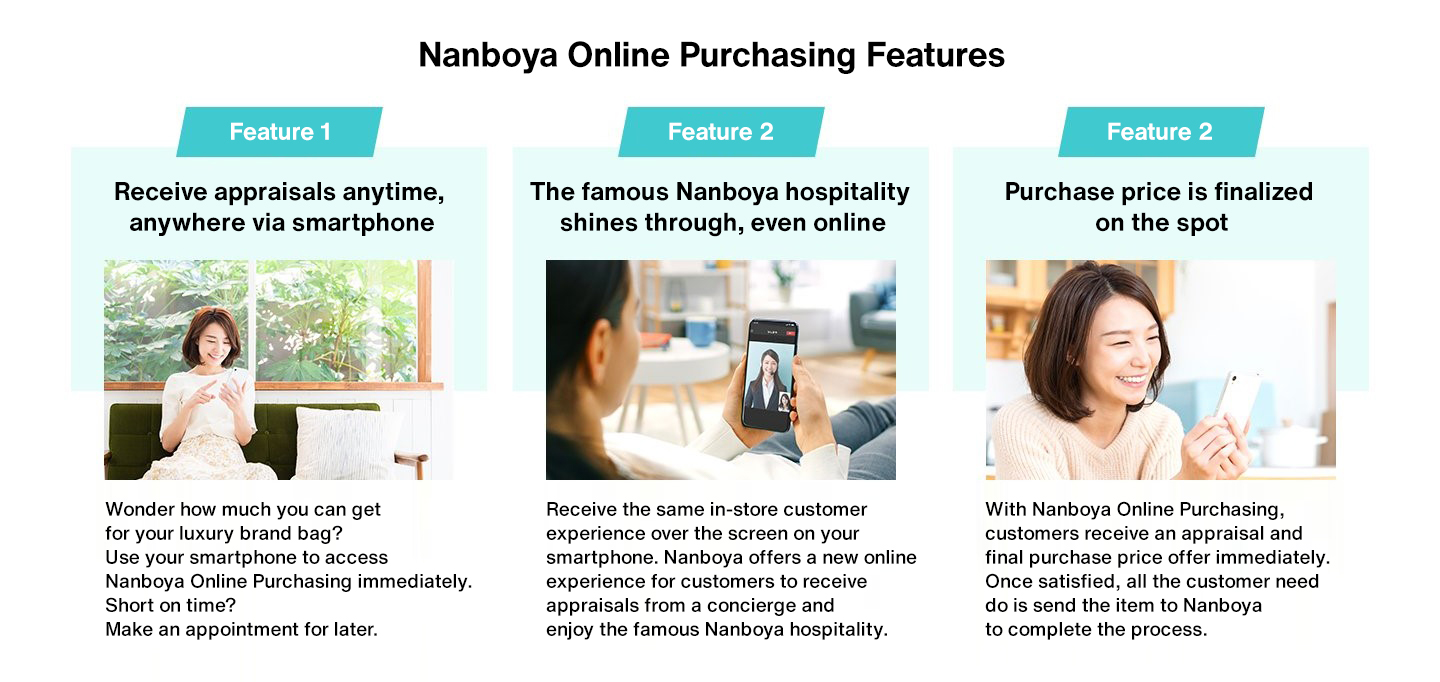 ​
​