Valuence Japan Launches HATTRICK Sports Item Auctions​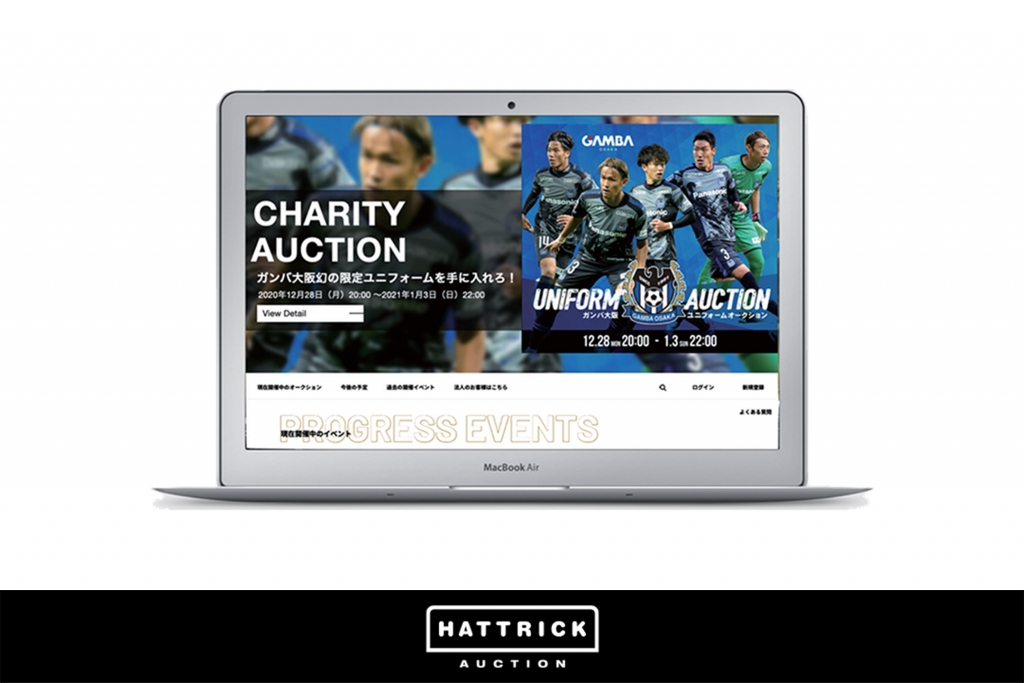 Acceptance of the business transfer from Dual Career Co., Ltd., Effective June 1, 2021​​​​​
The Valuence Group offers life-changing value tailored to all stakeholders, encouraging every person in the world to live true to yourself. Valuence Group company Valuence Japan, Inc. (Tokyo; Susumu Muguruma, representative director and president) has announced an acceptance of the business transfer from Dual Career, Inc. (Tokyo; Shisuke Sakimoto, representative director and president), effective June 1, 2021. Dual Career owns and operates the HATTRICK sports item auction business.​​
Aiming to Create New Value for the Sports World and Athletes Alike​​​​​
The Valuence Group partners with J.LEAGUE (professional soccer) team Gamba Osaka, the Waseda University Association Football Club, and Nankatsu SC, providing encouragement and support to teams and players. At the same time, Valuence is engaged in the recruitment of dual-career athletes, promoting the concept that athletes in various sports can engage in sports training while building careers in professional society. Dual Career Inc. operates the HATTRICK sports item auction business, which contributes to the sports world based on a mission to create a sustainable future for athletes.
​
Valuence Japan has decided to accept the transfer of the business from Dual Career to strengthen and promote the efforts of both companies in creating new value for the sports world and for athletes. Moving forward, Valuence Japan will operate HATTRICK, aiming to create further growth and new services.
About HATTRICK​​​​​​
HATTRICK is one of Japan's leading sports item auction businesses, aimed at creating new fans for teams and athletes, while also generating extra revenue streams.​
Protecting Athlete Value​​
​
One of the major issues in the market for athlete-autographed items is the online sales of goods with questionable authenticity. Fake goods can harm the reputation and trust of athletes and their teams or organizations. HATTRICK has partnered with an American venture company to digitize each item and issue certificates of authenticity. HATTRICK sends winning bidders both their prize purchases and certificates of authenticity, serving as a partner in protecting the value of teams and athletes, while also providing a warning against the sale of fake goods.​

​​
New Value for Abandoned Goods​​
​
Autographed uniforms and other goods are not the only items auctioned in HATTRICK sports item auctions. Banners, signs, and other items produced by teams for special one-game use are also auctioned actively. Auctioning these items not only reduces waste, but also reduces disposal costs for the teams. A portion of the proceeds of these sales also generate revenue for team operations.​
Valuence Group Sustainability Initiatives​​​​
The Valuence Group mission is to encourage people to live true to themselves. The group established 18 materialities (key issues), aiming to create a future in which all people involved with the group can shine in their own way.​
The group believes that the operation of HATTRICK through this acceptance of the business transfer will not only protect the value of the sports world and of athletes, but will also lead to the creation of new value. The group also believes that, in combination with partner support programs and dual-career athlete recruitment, this integration will tie in and contribute to group materialities such as Diversity & Inclusion, Culture & Education, and Fostering Future Leaders.​
The Valuence Group will continue to strive for a sustainable world in which people live true to themselves. ​
(Valuence Group Sustainability:
https://www.valuence.inc/sustainability/
)​