Nanboya Lands in Mauritius!​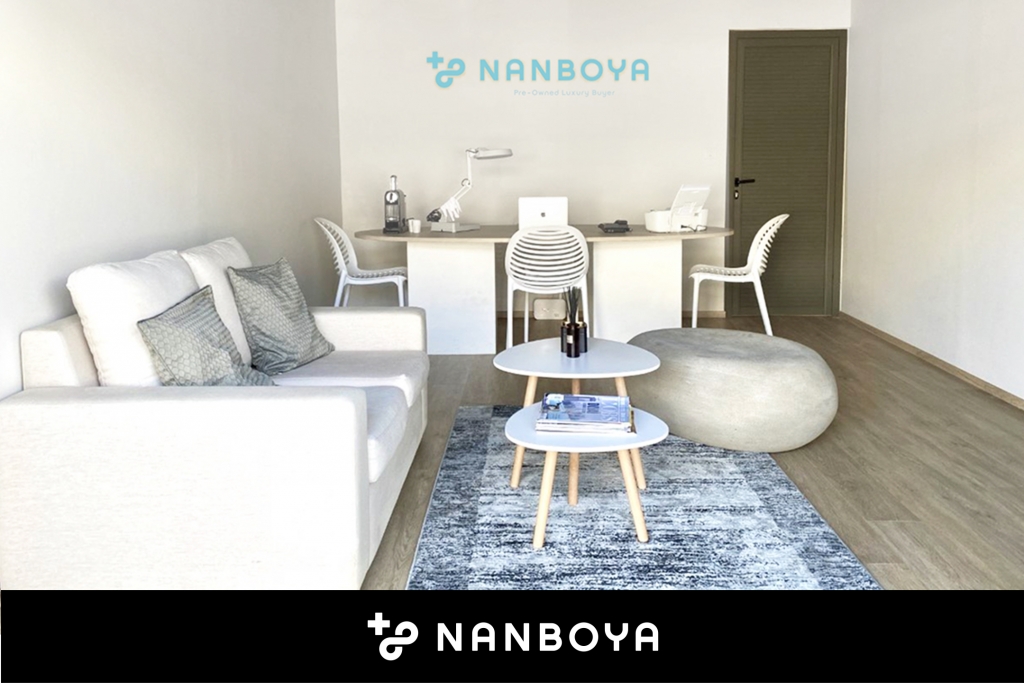 Expanding Beyond Nigeria Into the African Region​​
​
​ The Valuence Group offers life-changing value tailored to all stakeholders, encouraging every person in the world to live true to yourself. Valuence Group company Valuence International Middle East & Africa (* a branch of Valuence International Europe based in Dubai, UAE; Sriker Reddy Rapuri, representative) has announced that luxury brand item buying business Nanboya opened its first-ever buying office, Nanboya Mauritius, in Mauritius on August 30, 2021.​
Aiming to Spread the Culture of Reuse​
​ Mauritius, part of the African region, is an island country located east of Madagascar and features a mild climate throughout the year. Not only does Mauritius attract many tourists and wealthy migrants, but the country's per-capita GDP is the second highest in Africa, while the number of wealthy people living in the country is increasing rapidly. While the country's citizens have a high level of awareness and demand for luxury brand goods, there is almost no culture of reuse or specialty stores for purchasing of reuse products. Valuence believes that the entry of Nanboya, which specializes in buying luxury brand goods, and the promotion of the reuse business in Mauritius will spread the reuse culture and increase the recognition of Nanboya as a pioneer in the field. ​
​ ​
​ Valuence International Europe S.A.S. has already opened Nanboya buying offices in France, Turkey, and Nigeria. With the opening of the Mauritius location, Valuence International Europe S.A.S. will strive to expand its business across Africa and the islands of the Indian Ocean. ​
■ Buying Office Overview​
Nanboya Mauritius opened in Port Louis, the capital of Mauritius. Port Louis was first settled as a harbor town, and has grown since into a lively city with a large modern shopping mall. Here, where the local people gather, Nanboya intends to target wealthier consumers and provide the unique, privacy-conscious service for which the brand is known. Nanboya will propose ideas for sustainable lifestyles, spreading the culture of reuse and expanding the name recognition of the Nanboya brand. ​
​
・Office Name: Nanboya Mauritius
​ ・Grand Opening: August 30, 2021
​ ・Business Hours: 11:00 to 18:00 (local time)
​ ・Address: The Floor Building, Rue dairy, Floreal Mauritius, 74107
​ ・Eligible Items: Watches, bags, brand jewelry
​ ・Language Support: English, French
​ ・Official Website:
www.nanboyamauritius.com
・Facebook:
https://www.facebook.com/Nanboya-Mauritius-102177432144548
■ Comments from local partner, Virginie Merle Lapierre, Josepha Desvaux de Marigny & Anjili Hawoldar, co-founders and representatives of Philise Ltd.​
​ Over the past decade, Mauritius has grown as a luxury tourist destination, attracting wealthy expatriates and business leaders. As well, many internationally known companies have built their businesses in this little paradise.​
So, it makes sense for us to partner with Valuence in this new venture. As their company name suggests, value is paramount in all contexts, both in business and in individual lives. While the spread of COVID-19 is a major issue for businesses around the world, interest in reuse is growing as people spend more time at home. Giving a second life to cherished objects is beginning to take root as a value among the people of Mauritius.
​
In response, Valuence is creating a new and smart reuse market through its Nanboya brand. The opening of the first Nanboya in Mauritius is a new challenge and we are very proud to be a part of it.
​