Asset Management App Miney Updates its Resale Alert Function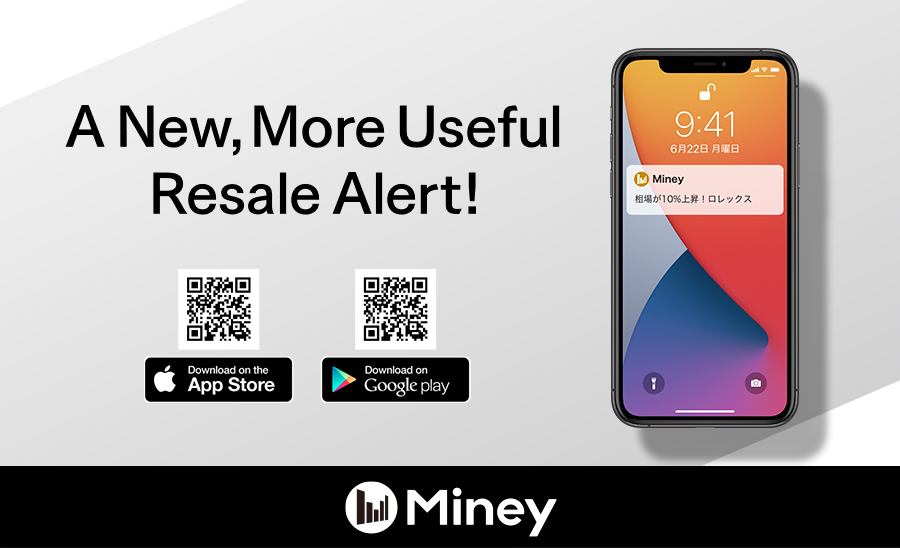 Miney's resale alert tells you when to sell your goods slumbering in the closet!
​
The Valuence Group offers life-changing value tailored to all stakeholders, encouraging every person in the world to live true to yourself. Valuence Group company Valuence Japan, Inc. (Tokyo; Representative Director and President, Susumu Muguruma) today announced that its Group company, Valuence Technologies Inc. (Tokyo; Representative Director and President, Ryoji Fukaya) has updated the resale alert functionality in its Miney (
https://miney.jp/
, Japanese only) personal asset management app.
Push notifications let you know when it's time to sell!​​
​ The Miney personal asset management app allows consumers to use their smartphone to check the value of a wide range of items, from luxury brand goods, antiques, and art resting unused in home closets to real estate. Since the launch of the service in 2017, the application has been downloaded more than 110,000 times, with asset assessments worth approximately 360 million yen*1 per month (as of the end of May 2021). The app applies artificial intelligence (AI) technology to vast quantities of sales data from the Valuence Group's BtoB auction, one of the largest in Japan, to automatically assess items registered to the app.*2 ​
​
This update to the resale alert will notify users via push notification when there are price changes in items assessed on Miney since the last price update. The push notification alerts the user of how much the price has increased or decreased. In addition, items with price changes will now be marked with an unread filter on the list of registered items to help users not overlook price updates. ​
​
Going forward, Miney will not only utilize the Valuence Group's data, but will also inform users about price changes on a daily basis, with a mindset of becoming a tool making reuse more familiar to users, turning their registered possessions into assets in their minds. This will generate opportunities for people to consider the timing of whether or not to sell their possessions, and promote the spread of reuse and attract more people to stores, with the aim of expanding Valuence's business. *2 Only watches and real estate are available for AI assessment ​
​
*1 Excludes real estate
*2 Only watches and real estate are available for AI assessment ​
​
■ Overview of Resale Alert Update​
​ 1. Price Changes Trigger Push Notifications
​ Prices are monitored for watches, jewelry, bags, apparel, and real estate. Push notifications are sent to users when there is an increase or decrease of 1% or more in one of their registered items since the last price update.
​ * Antiques, art objects, and paintings are not eligible for notification ​
​
2. Price Changes are Highlighted
​ The app offers an unread filter function so users can check only those registered items that have had price updates. This helps keep users from missing out on a good sale. ​
​
3. High-Precision Market Price Data Displayed According to Item Status
​ The app provides high-precision assessment amounts and market price data by displaying the maximum purchase prices and charts according to the rank (condition) of registered items.​
​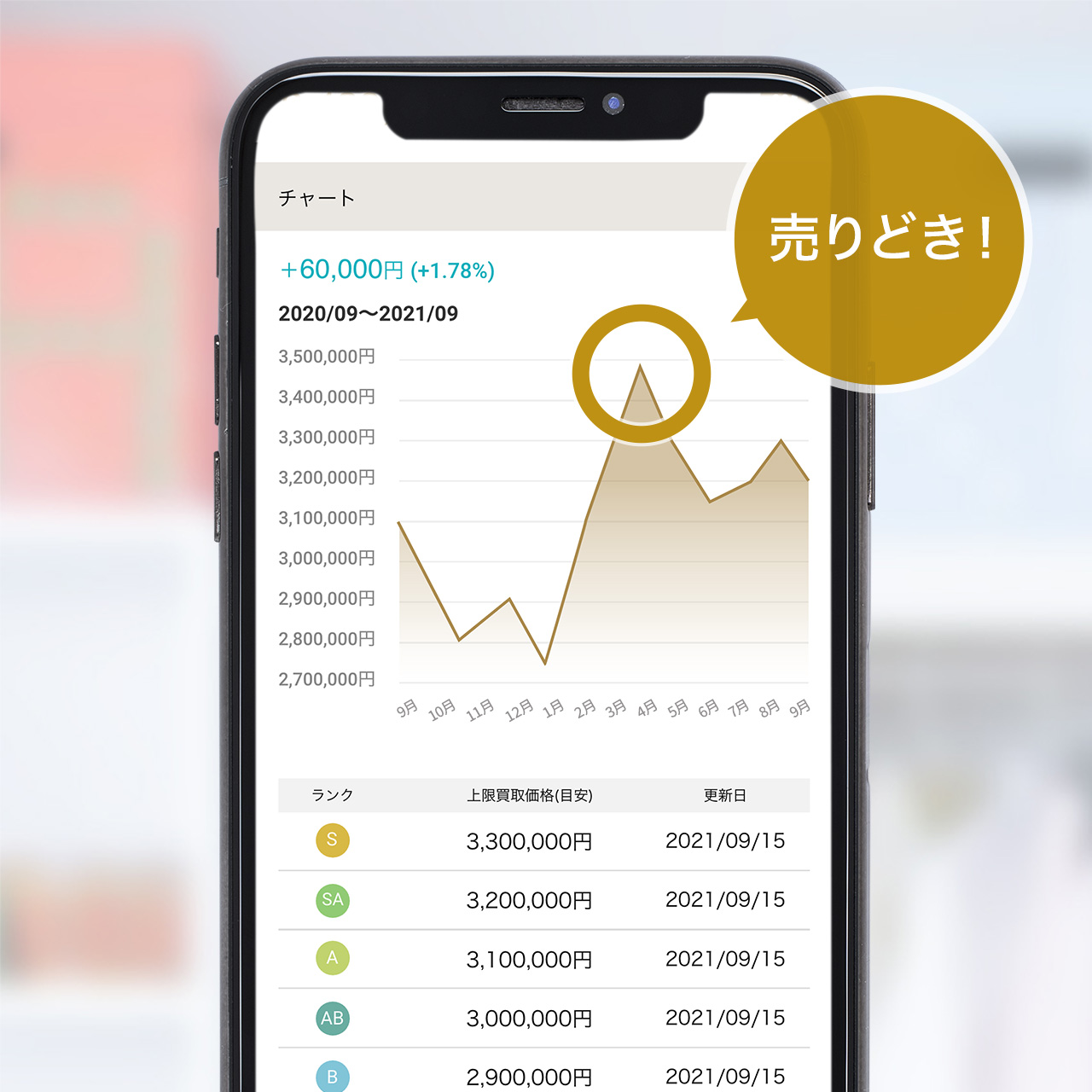 ​
​
​
​ ​ ​ ​ ​