Nanboya Launches its In-Home Purchasing Service in Singapore!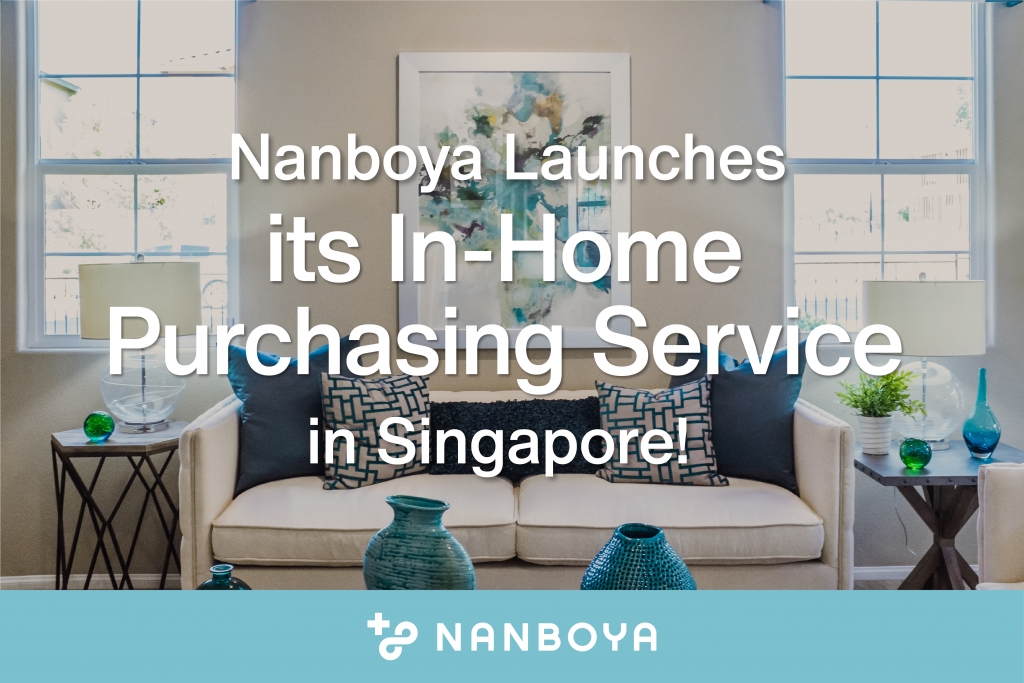 The Valuence Group offers life-changing value tailored to all stakeholders, encouraging every person in the world to live true to yourself. Valuence Group company Valuence International Singapore Pte. Ltd. (Singapore; Antonio Lei, representative), has announced that it has launched its in-home purchasing service in Singapore for its luxury brand purchasing business, Nanboya(
https://sg.nanboya.global/
), on October 1, 2021.
New in-home purchasing service meets expanding demand, lets customers sell from the comfort of their homes
​ Nanboya's purchase service in Singapore, which started in September 2020, has been well received by locals for the wide range of eligible purchase categories, as well as a personalized customer service style emphasizing dialogue. Nanboya currently has two buying offices, designed to offer the privacy considerations and relaxation of a salon.
However, some customers have raised concerns about not being able to bring large numbers of items to our offices, or about wanting to stay at home due to concerns about COVID-19. To address these, we have launched our in-home purchasing service to provide an easy, at-home solution.
Nanboya's in-home purchase service already enjoys great popularity in Japan; by expanding it to Singapore, we will build a system that makes reuse more accessible and expand our services in line with customer needs.
Nanboya In-Home Purchasing in Singapore
​ Nanboya's in-home purchasing service in Singapore offers customer an easy, at-home option for selling their items. This is designed for customers who might have difficulties going out or bringing their items to a Nanboya office, and for those who live unreasonably far from Nanboya's local offices. A knowledgeable concierge (appraiser) visits the customer at their home and offers the same attentive service as in a Nanboya office. The concierge can transfer the appraisal price immediately if the customer agrees.
We have also launched a special campaign offering a bonus 10% to the purchase price when customers sell two or more items. Our goal is to offer our Nanboya customers in Singapore greater levels of satisfaction.
■Overview: In-Home Purchasing Service
​ ・Launch Date: October 1, 2021
・Eligible Regions: Singapore (entire region)
・Language Support: English, Chinese (Cantonese), Malay, Japanese
・Eligible Items: Bags only (during October; categories to be expanded)
・Application Methods: In-office, online (via WhatsApp, Facebook messenger)
・ WhatsApp:
https://wa.me/message/P6NS3OWGVH4LL1
・ Facebook:
https://www.facebook.com/nanboya.sg