KANJANI∞(Eight) Named New Image Characters for Luxury Brand Goods Buying Business, Nanboya!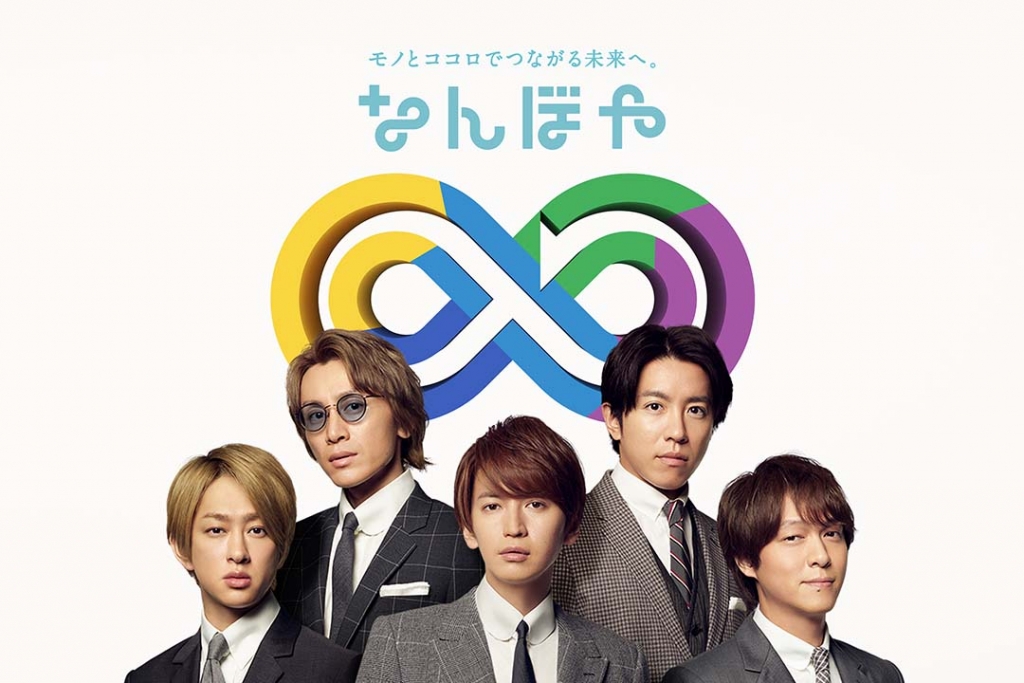 New Slogan and Promotion: A Future Connected by Belongings and Emotions Limited-Time Original Promotional Gift Campaign!!
The Valuence Group offers life-changing value tailored to all stakeholders, encouraging every person in the world to live true to yourself. Valuence Japan, Inc. (Tokyo; Representative Director and President: Susumu Muguruma) has announced that luxury brand goods buying business Nanboya (
https://nanboya.com
) named KANJANI∞(Eight) as its new image characters on January 20, 2022. Starting today, the members of KANJANI∞(Eight) will appear on POP displays in Nanboya buying offices nationwide, as well as on the official Nanboya website. The business has also announced a limited-time campaign to commemorate the new partnership.
Resonating With Nanboya Reuse and Related Sustainable Initiatives
The new image characters of Nanboya are KANJANI∞(Eight), a pop group consisting of members You Yokoyama, Shingo Murakami, Ryuhei Maruyama, Shota Yasuda, and Tadayoshi Okura. Not only does KANJANI∞(Eight) have an enormous following among females, but the group also has many male fans due to the performance range of the members covering comedy, MC vocals, dance, and more. Nanboya operates 119 offices in Japan (including sister brand BRAND CONCIER) *1, specializing in purchasing watches, bags, jewelry, precious metals, antiques, and art objects. In addition to direct purchases at buying offices, the company also offers in-home purchases, by-mail purchases, and online purchases. Through its efforts, Nanboya has grown to boast the largest annual purchase volume for luxury brand goods in Japan (*2).
To support its mission of reuse and creating sustainable societies, the business selected KANJANI∞(Eight) as new image characters, aiming to raise awareness, generate favorable buzz, and gain new fans.
*1 As of January 20, 2022
*2 Ranked No.1 in annual luxury brand goods purchase volume from individuals (total) as of October 19, 2021, based on an ESP Research Inc. survey (conducted August 30, 2021 through October 19, 2021)
Sustainable Societies and a Future Connected by Belongings and Emotions
Nanboya values the memories that customers have attached to their belongings—the stories of encounters and partings. The business engages in customer service from the heart, introducing ideas for reuse to many people. Rather than throwing out items that no longer serve a purpose, customers can reuse their belongings by handing them to the next owner in an earth-friendly act that plays a role in building recycling-oriented societies. With this new KANJANI∞(Eight) initiative, Nanboya has created a promotional campaign with the slogan, "A Future Connected by Belongings and Emotions."
The goal of Nanboya is to become a lifetime partner with customers, beyond one-off luxury brand goods purchase transactions. For example, Nanboya offers opportunities for customers to consult not only about their luxury brand goods, but also about other personal assets and related services, including the buying and selling of cars and real estate, end-of-life activities, and estate liquidations. As a value designer that creates value through use cases for important customer assets, Nanboya aims to develop sustainable societies by enriching our lives and offering an expanded list of ideas and initiatives that are friendly to the earth and to the future.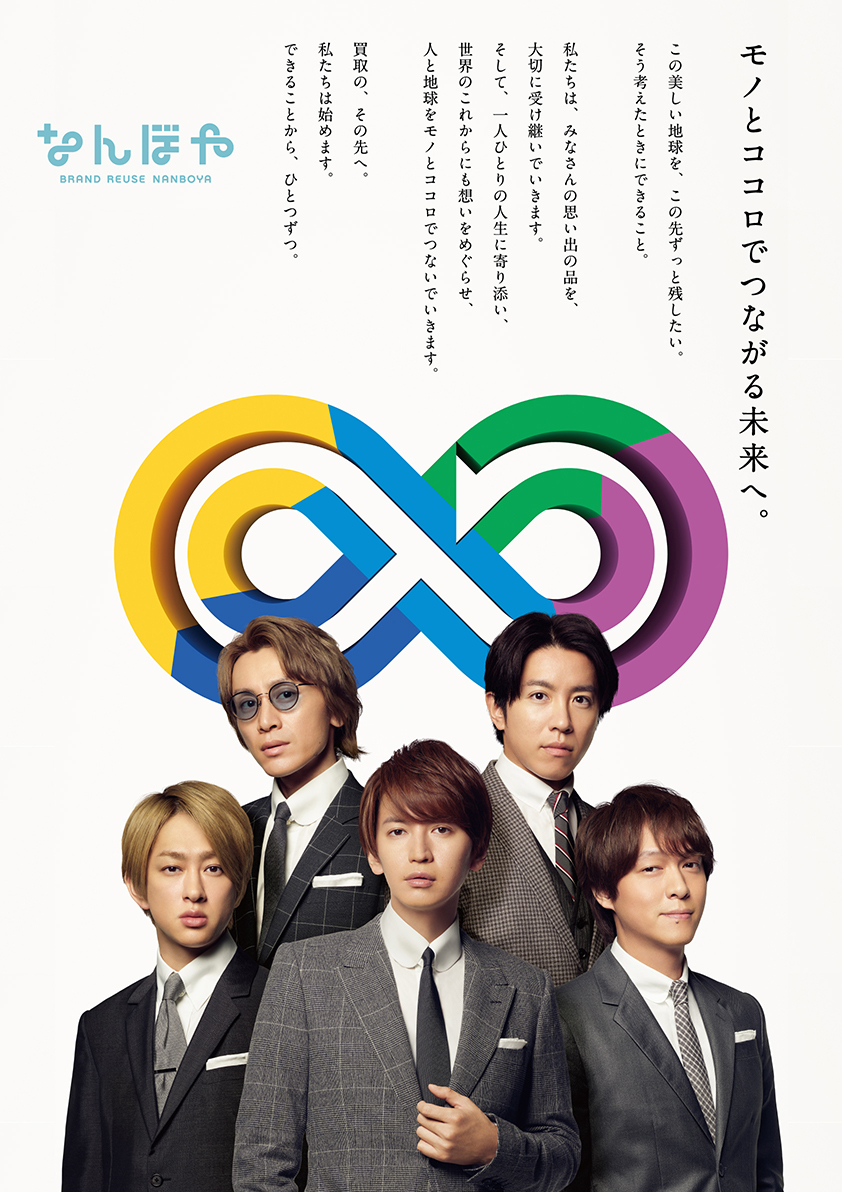 Original Nanboya/KANJANI∞(Eight) Promotional Gift Campaign!
To commemorate the Nanboya partnership with KANJANI∞(Eight) as new image characters, Nanboya is offering a limited-time KANJANI∞(Eight) promotional gift campaign.
<Promotional Campaign Overview>
●Part 1: Original Nanboya/KANJANI∞(Eight) Quo Card Present
During the campaign, the first 4,500 customers who enter into purchase transactions of ¥10,000 or more will receive an original KANJANI∞(Eight) QUO card! (For in-office and in-home purchase transactions, cards will be given to the first 4,400 customers. For by-mail and online purchase transactions, 100 cards will be given away to customers by lottery at a later date.)
●Part 2: Original Nanboya/KANJANI∞(Eight) wallpaper present
All visitors to the official Nanboya website will receive an original KANJANI∞(Eight) digital wallpaper!
●Promotional Campaign Period: January 22, 2022 to February 18, 2022
*The campaign Part 1 will end as soon as all allotted QUO cards have been given away.
*The campaign is subject to certain terms and conditions. Refer to the official Nanboya website for details.
URL:
https://nanboya.com/campaign/jan-kanjani-present/