Valuence Becomes Main Partner for Kanto Soccer League Division 1 Soccer Club Nankatsu SC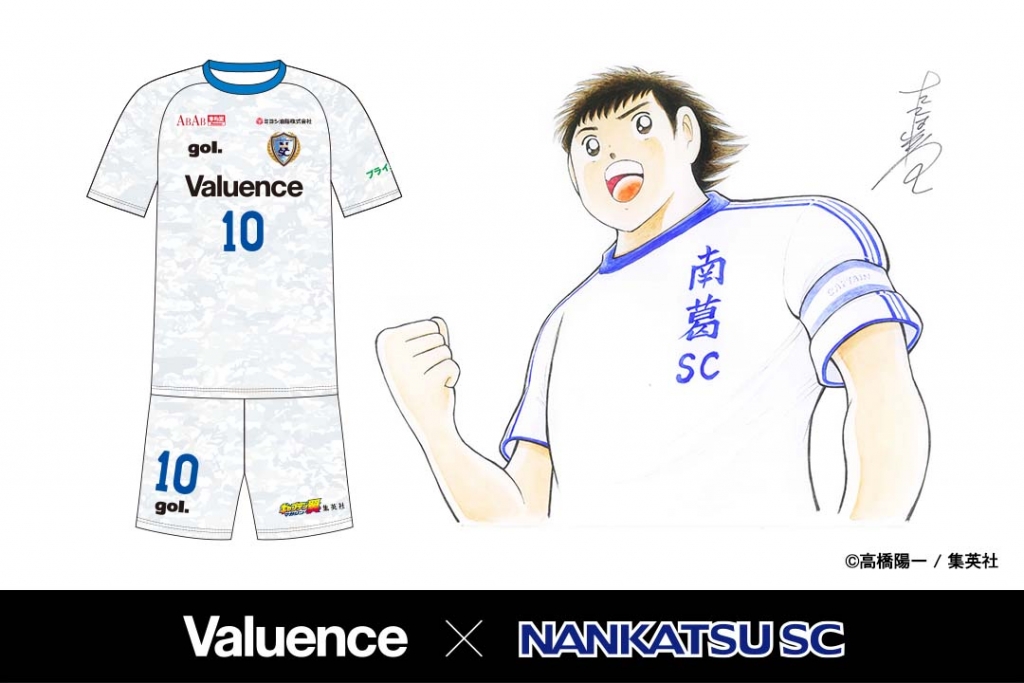 Former Japanese National Team Players Inamoto, Konno, Sekiguchi, and Inoha Provide Skill and Experience, Supporting Nankatsu SC in its Bid for JFL Promotion
The Valuence Group offers life-changing value tailored to all stakeholders, encouraging every person in the world to live true to yourself. Valuence Holdings Inc. (Tokyo; Shinsuke Sakimoto, representative director and president) has announced that the company renewed its partnership agreement with Nankatsu SC co., Ltd. (Katsushika-ku, Tokyo; Yoichi Takahashi, president). The Valuence logo will be displayed on the chest of Nankatsu SC uniforms for the 2022 season, beginning April 2022. In this way, Valuence will support Nankatsu SC in its quest for JFL promotion.
Promotion to Kanto Soccer League Division 1 and Adding Strength for Future Promotion to the JFL
In March 2021, the Valuence Group became a partner of Nankatsu SC, a soccer club aiming to inspire dreams and hope in children, as well as become the first J-League team based in the 23 wards of Tokyo. In July 2021, the Valuence Group invested in Nankatsu SC to support the development of the team, as well as its entry into the J-LEAGUE, promotion to J1, and business growth for both entities. In August, Valuence CEO Shinsuke Sakimoto became a member of the Nankatsu SC board of directors, and has been an active member of SC management.
Nankatsu SC achieved promotion to Kanto Soccer League Division 1 this season after winning a promotion game on December 25, 2021, and the team is now working toward the next stage of competition. With the addition of new players Junichi Inamoto, Yasuyuki Konno, Kunimitsu Sekiguchi, and Masahiko Inoha, all former members of the Japan national team, the team is gaining momentum in its quest for promotion to the JFL.
This Season, Nankatsu SC Uniforms will Feature the Valuence Logo!
Valuence has also been named main partner of Nankatsu SC beginning in the 2022 season, supporting the further development of the team into a competitive power. The Valuence logo will appear on the chest of the new team uniforms.
The Valuence Group works with Nankatsu SC to secure income sources and establish new business models, leveraging intellectual property to strengthen the Nankatsu SC team. Here, the group combines the globally loved Captain Tsubasa character IP with the strength of Valuence operations overseas. The group believes these efforts will lead to further business growth for both entities. In addition, Valuence will work with Nankatsu SC in terms of new club management to support the further growth and success of the team.