Taro Okamura of the Valuence Holdings ESG Strategic Management Office Addresses the Global Luxury Digital Innovation Summit 2023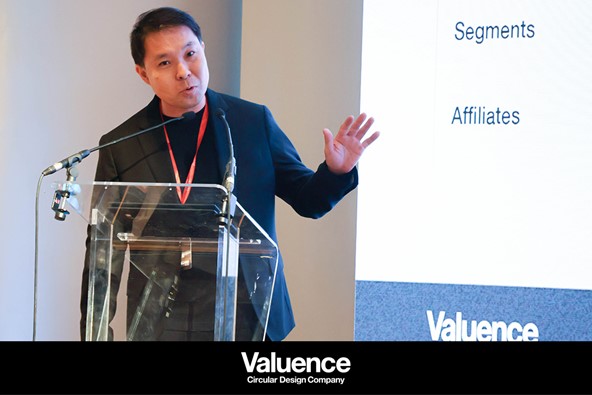 Representatives From 12 Leading Companies Take the Stage for a Q&A Session in Paris, France
Taro Okamura of the Valuence Holdings Inc. ESG Strategic Management Office spoke at the Global Luxury Digital Innovation Summit 2023, held in Paris, France, on May 22-23, 2023.
The 2nd Global Luxury Digital Innovation Summit 2023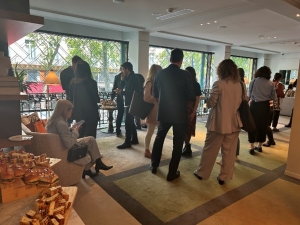 The Global Luxury Digital Innovation Summit 2023 was hosted by ECV International Co., Ltd., which has organized numerous international summits in cooperation with government departments, industry associations, and the world's leading companies.
The company's mission is to provide professional services to connect and inform the stakeholders who would be able to shape the industry landscape in the future and to create more value for clientele through efforts to help them seize opportunities, meet challenges and achieve sustainable development on a global basis.
This year's Global Luxury Digital Innovation Summit 2023 was held online and offline in parallel, providing an international platform for collecting and sharing international market information, communicating on site with industry leaders and pioneers, and discovering business opportunities.
Comments From Speaker Taro Okamura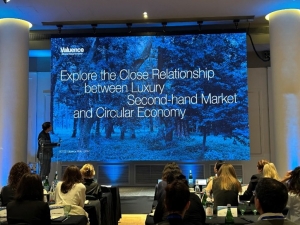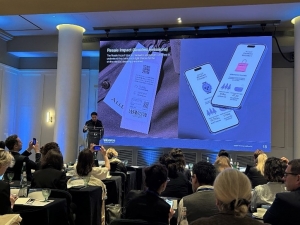 Since the main theme of the conference was digital innovation in the luxury industry, I was concerned whether the topic assigned for my presentation, the relationship between the luxury second-hand market and the circular economy, would be of interest to the attendees. But after receiving several follow-up questions and comments from attendees, I realized that the topic was of considerable interest, and my presentation turned out to be a valuable opportunity for all concerned.
■ Taro Okamura Profile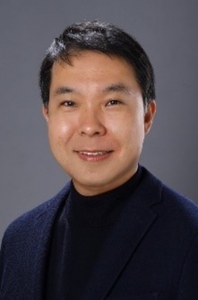 After joining SOU Corporation (now Valuence Holdings Inc.) in 2015, Taro Okamura has been responsible for numerous key functions in the company, including business development, president's office, investor relations, and ESG.
He is currently responsible for strategic ESG management at Valuence Holdings, where he maps out ESG and sustainability-related strategies and oversees related activities.
Okamura has over 20 years of experience in business strategy and development, with past expertise in direct overseas investment and market entry. Other experience includes product sourcing and development related consumer goods for a major Japanese consumer goods manufacturer and product management and marketing for a major European industrial products manufacturer. He holds a master's degree in systems engineering and is currently pursuing a Ph.D. specializing in international business at the International School of Management, Business School Paris.