Nanboya Opens Buying Office in Singapore for a Limited Time!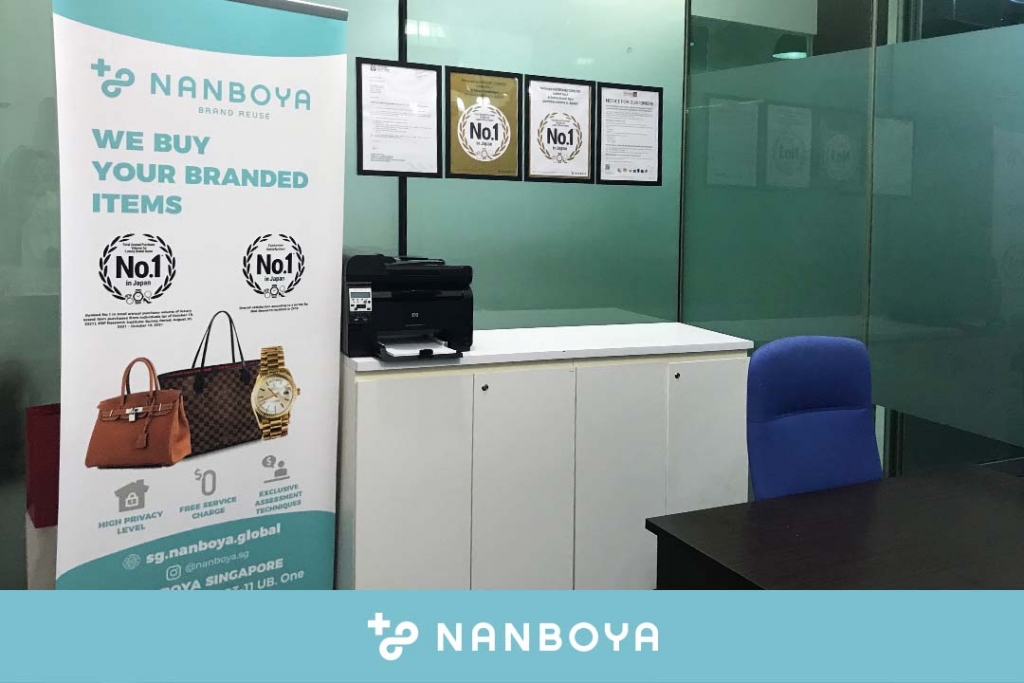 Valuence International Singapore Pte. Ltd., operator of the luxury brand goods buying business Nanboya, has announced a limited-time buying office opening in Kampong Ubi. The Nanboya Singapore Ubi buying office will be open for roughly 3 months, beginning May 17, 2022.
Nanboya has already opened two offices in Singapore, Nanboya China Town and Nanboya Orchard, and has initiated in-home purchasing services for customers.
Kampong Ubi is located in the eastern part of Singapore, an area separate from where current Nanboya users live. The company aims to expand recognition and attract new customers in Singapore with this limited-time opening.
Similar to the existing offices, Nanboya Singapore Ubi will offer reuse services to local customers through value designers (appraisers) who have a wealth of knowledge across a variety of product categories. As with all Nanboya locations, the new office will also provide polite service with an emphasis on meaningful dialogue with customers.
The Valuence Group intends to continue growing recognition for luxury brand goods purchasing business Nanboya, increasing interactions with customers, communicating the enjoyment of reuse, and making greater contributions to environmental conservation through reuse. In this way, the business strives to encourage reuse and create sustainable societies.
■Nanboya Singapore Ubi Overview
・Period: Approximately 3 months beginning May 17, 2022
・Business hours: 10:00 AM to 7:00 PM (local time)
・Location: 81 Ubi Avenue 4, UB ONE #03-01
・Language Support: English, Chinese, Japanese
・Eligible items: bags, watches, jewelry, precious metals
・Official Site:
https://sg.nanboya.global/
・Facebook:
https://www.facebook.com/nanboya.sg/
・Instagram:
https://www.instagram.com/nanboya.sg/
Nanboya Buying Offices in Singapore
●Nanboya China Town
Address: 198B South Bridge Road, 3F, Singapore 058747
Business hours: 11:00 AM to 7:00 PM (local time)
●Nanboya Orchard
Address:111 Somerset Road Unit #02-10, 111 Somerset, Singapore 238164
Business Hours: 11:00 AM to 7:00 PM (local time)
*Closed only over the two-day Chinese New Year holiday
●In-Home Purchasing Service
Application methods: In-office, online (via WhatsApp, Facebook Messenger, and Calendly)
WhatsApp:
https://wa.me/message/P6NS3OWGVH4LL1
Facebook:
https://www.facebook.com/nanboya.sg
Calendly:
https://sg.nanboya.global/#elementor-action%3Aaction%3Dpopup%3Aopen%26settings%3DeyJpZCI6IjI3NjE5IiwidG9nZ2xlIjpmYWxzZX0%3D