STAR BUYERS AUCTION​ Shift to Online-Only Auctions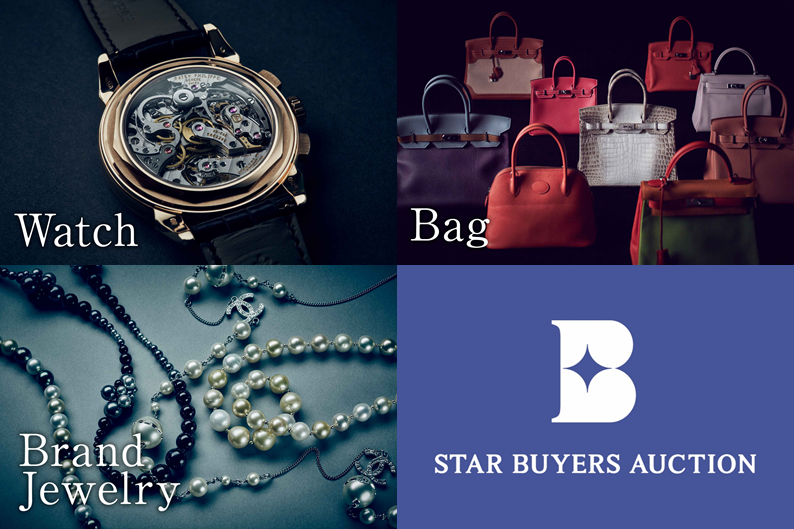 All Product Categories Available for Bid Online​
The Valuence Group offers life-changing value tailored to all our stakeholders, encouraging every person in the world to live true to yourself. Aiming to establish a global presence, STAR BUYERS AUCTION, a reuse business owned and operated by Valuence Japan Inc. (Tokyo; Kei Fujita, representative director and president), will move to online-only auctions beginning in April. All products and product categories will be available for online bidding.​
Shift Online Advances Significantly Ahead of the Originally Scheduled September 2020 Move​
STAR BUYERS AUCTION began in April 2013 as a luxury item auction for dealers in the reuse industry. The company has since grown into one of the largest live auction businesses in Japan today.​
In November 2019, STAR BUYERS AUCTION began preparations for a scheduled September 2020 shift to online-only auctions to allow overseas dealers the opportunity to participate. Valuence has now decided to move the transition ahead of schedule to the April auction, making all luxury brand watches, bags, jewelry, and accessories available for bid online to dealers in Japan and overseas.​
Preparing to Accept Consignments From Domestic Vendors​​
Beginning with the April auction, STAR BUYERS AUCTION will accept articles on consignment from other vendors in Japan. In this way, STAR BUYERS AUCTION will not only be the in-house sales channel for Valuence group merchandise, but will also act as a sales route for other domestic vendors of luxury brand items. ​ In addition to expanding into apparel and other categories, the auction business is also preparing to accept articles on consignment from overseas vendors.​。
Safer and More Convenient​​​
The move to online-only auctions and the creation of an online auction platform provide more options for scenarios such as the recent directives for voluntary avoidance of large gatherings and going outdoors. This platform will provide a stable route for Valuence businesses and other dealers to purchase and sell items online.
​ In addition to providing a safer platform for luxury item auctions in any situation, Valuence aims to establish this auction platform for the convenience of dealers across the world. The company will be announcing more services and functions related to this platform in the future.​
STAR BUYERS AUCTION Overview​​​
Luxury brand item auctions for dealers, launched in April 2013. Items on auction include luxury brand watches, bags, jewelry, and other items purchased by the Valuence Group offered in stable quality and volume. STAR BUYERS AUCTION conducts live auctions of diamonds in Hong Kong.
​ URL:
http://starbuyers-auction.tokyo/jp/