Nanboya Opens Street-Level Office in Front of Tokyo Station!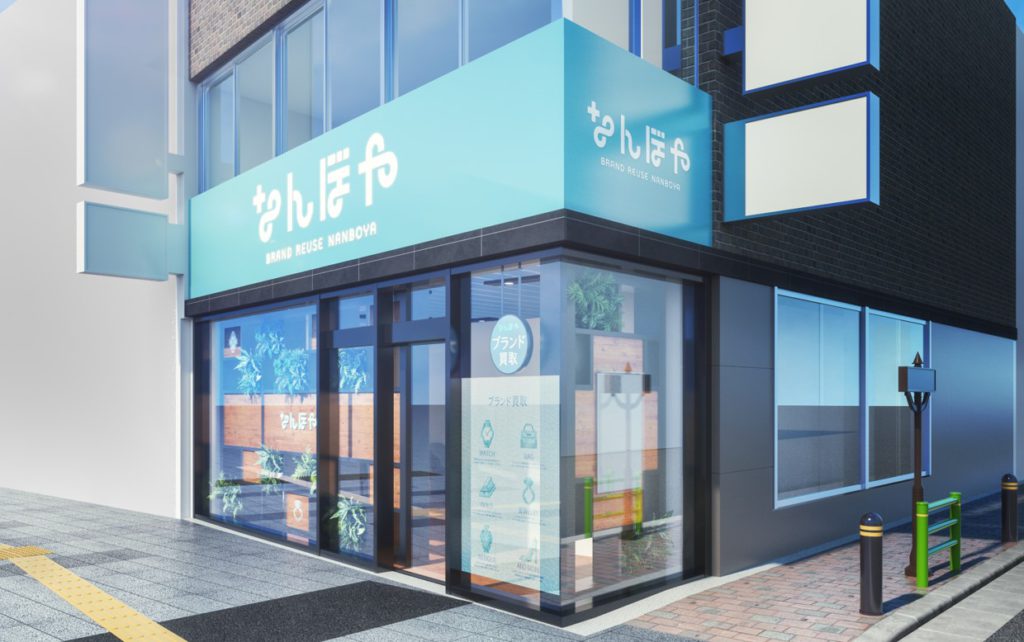 Nanboya Opens First Luxury Brand Buying Office in the Yaesu Redevelopment District; Closer to Customers
Aiming for global expansion, the Valuence Group offers life-changing value tailored to all our stakeholders, encouraging every person in the world to live true to yourself. Valuence Group company Valuence Japan, Inc. (Tokyo; Susumu Muguruma, representative director and president) today announced that Valuence Japan-operated luxury brand goods buying business Nanboya will open the Nanboya Tokyo Station buying office in the redeveloping Yaesu district on November 1, 2020.
Highlighting the Appeal of Reuse in the Highly Diverse Yaesu District
Valuence Japan company Nanboya operates buying offices in major cities throughout Japan and overseas, handling a wide range of luxury brand goods, from watches to bags to precious metals and accessories. Buying offices provide discrete and private spaces, welcoming customers who wish to sell their articles or who simply want to inquire about the value of their personal assets.
The Nanboya Tokyo Station buying office will be located a short three-minute walk from the Tokyo Station Yaesu North Exit, situated conveniently on Sotobori-dori Avenue. The Yaesu district is undergoing large-scale urban redevelopment, attracting functional facilities such as offices, retail, hotels, elementary schools, and more. The district will be frequented by office workers, tourists, families, and a wide variety of customers who will take advantage of reuse services offered by Nanboya. The new location will serve as a second flagship office after the Nanboya Ginza office.
Nanboya Offices Nationwide to Participate in Campaign Commemorating the New Flagship Location​
To celebrate the grand opening, the new Nanboya Tokyo Station office will be giving away limited edition original QUO Cards as a limited time campaign*1. In addition, the new office, as well as offices nationwide, will offer up to a 15% premium for eligible brand articles purchased from customers*2 .
Nanboya plans to bring its top concierges (appraisers) from across Japan to the Tokyo Station office. Be sure to stop by, if you are in the Tokyo Station area.
*1 Nanboya Tokyo Station Office only, November 1, 2020 through November 30, 2020
*2 All Nanboya offices throughout Japan; eligible brands will be published separately on the Nanboya website. Eligible Period: November 1, 2020 through November 8, 2020
■Nanboya Tokyo Station Office Information
・Grand Opening: November 1, 2020
・Business Hours: 11:00 a.m. to 7:00 p.m.
・Location: Okubo Building 1F, 1-6-17 Yaesu, Chuo-ku,​Tokyo​
・Telephone: 0120-66-1333
・Official Website:
https://nanboya.com/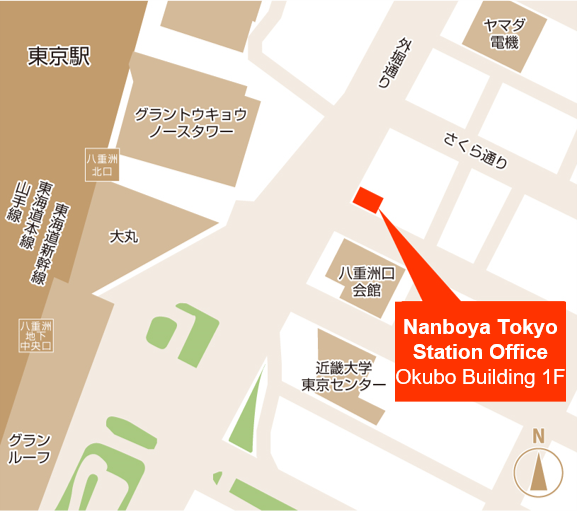 Measures to Prevent COVID-19 Infection
Nanboya has implemented measures to prevent the spread of COVID-19 at office locations, including splash-proof partitions. In this way, the company is helping customers enjoy the reuse experience with confidence and peace of mind.