STAR BUYERS AUCTION ​ Official Website Renovated​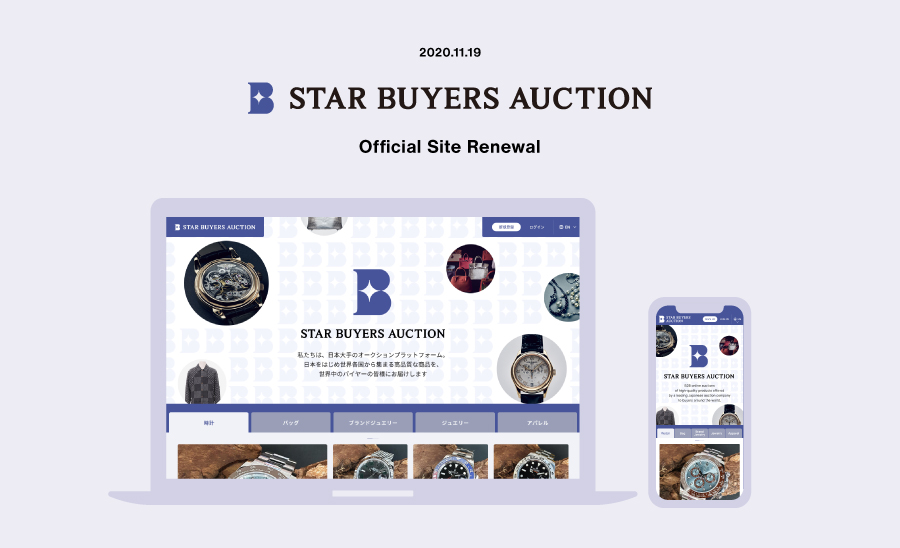 Strengthening New Partner Development and Improving Usability
The Valuence Group offers life-changing value tailored to all our stakeholders, encouraging every person in the world to live true to yourself. Valuence Group company Valuence Japan Co., Ltd. (Headquarters: Minato-ku, Tokyo; Representative Director and President: Susumu Muguruma), has announced that on November 19th, 2020, the official website (
https://biz.starbuyers-global-auction.com/
) of the online STAR BUYERS AUCTION, which allows bidding from all around the world, has been renovated. ​ 
Switching to Online Partner Development​
The Valuence Japan-operated STAR BUYERS AUCTION, launched in April 2013, is a B2B auction dealing in reused luxury branded goods. At the time, auctions were held live in physical venues, but in April 2020, these were reborn in a fully online format. Since then, STAR BUYERS AUCTION has seen direct participation from overseas partners, and the total number of registered partners worldwide has increased from 385 to 602 (as of FY2020), showing accelerated global expansion. ​
Until now, new partner development had been reliant on face-to-face, on-site sales visits. Now, with this new website renovation, these methods will be augmented with SEO and web advertisements – both strengths of Valuence Japan – and online customer attraction will be greatly strengthened not only in the purchasing business but also the auction business.​
Exhaustive Messaging of Auction Appeal, Plus Promoting Greater Usability
​This newly-relaunched site offers an easy-to-follow appeal to users about the auction's membership processes, fees, and other important points for partners. While it of course offers ease of viewing and bidding on products, as well as English support to support not only domestic but also overseas partners, the site provides attentive presentations to partners in Japan and overseas who are considering membership. This website fully conveys the appeals of STAR BUYERS AUCTION – its unique strengths and features – to users.
​ Going forward, Valuence is also considering the distribution of content articles related to auction items and general brand knowledge, fleshing out the site in a way that offers greater benefit to partners beyond auction listing and participation.​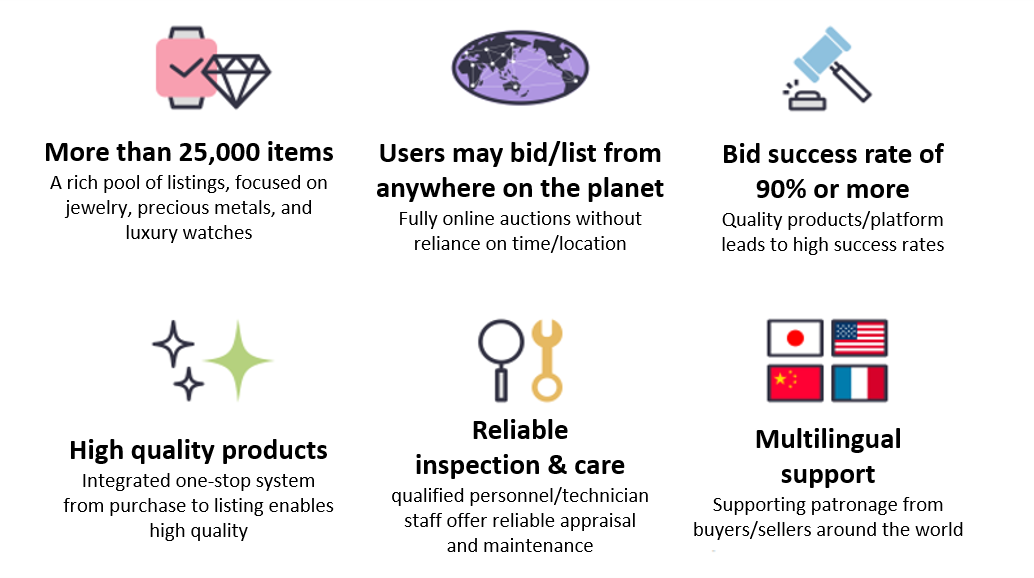 ▲ STAR BUYERS AUCTION Features​
■STAR BUYERS AUCTION Overview ​
A luxury auction for reuse business operators, launched in April 2013. In April 2020, auctions were migrated to a fully online format, listing a constantly stable stream of luxury items both in quantity and quality. Listings primarily focus on watches, bags, and brand jewelry procured by the Valuence Group. Auctions are held twice monthly. Live, in-person diamond-focused auctions are also held in Hong Kong.​
Official Site:
https://biz.starbuyers-global-auction.com/
Facebook:@sba.starbuyersauction 
Instagram:@sba.jp