Nanboya Breaks Ground in Europe: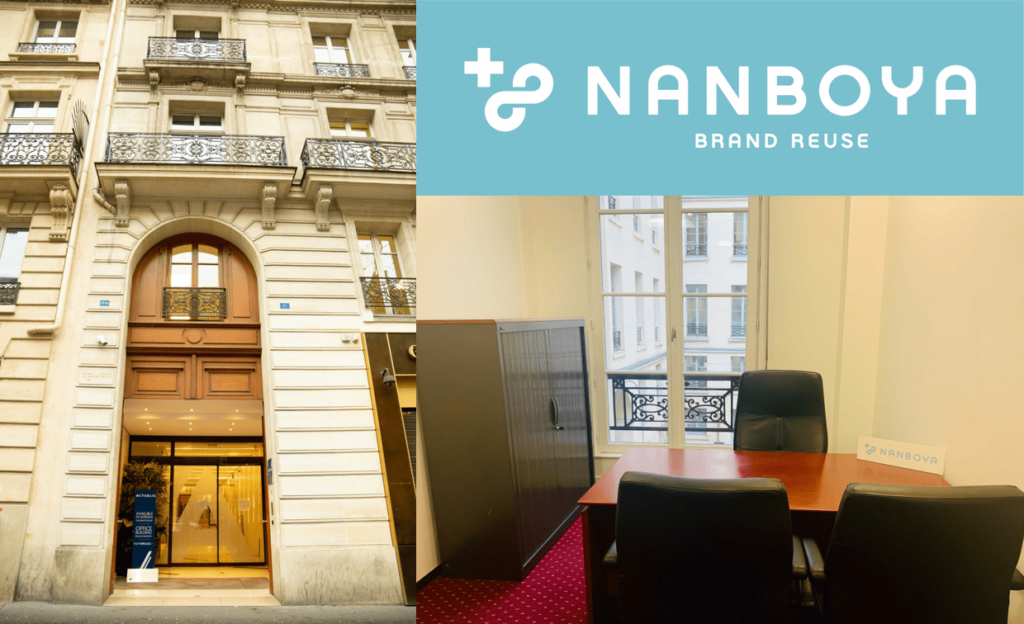 First European Location Opens in Paris, France!​​
The Valuence Group offers life-changing value tailored to all our stakeholders, encouraging every person in the world to live true to yourself. Valuence Group company Valuence International Europe (Headquarters: Paris, France, Representative: Yusuke Sorimachi) has announced that luxury brand item buying business Nanboya has expanded into France. Its first office here, the NANBOYA Opéra Office, newly opened on January 12, 2021.​
Nanboya's Takes its First Step into Europe​ with its Flagship Paris Location​
Since establishing a local subsidiary in Paris, France in March 2020, Valuence International Europe had been working to begin operations in the region. Thanks to their efforts NANBOYA Opéra Office has become luxury brand item buying business Nanboya's first physical office in France. This new office opening also serves as the launchpad for a full-scale launch of business activities in Europe.
As life continues amid the COVID-19 pandemic and people in France are forced to restrain themselves in their everyday lives, Valuence was able to leverage local shared office space and successfully launch the new Nanboya location. In Paris, as in Tokyo, we will offer a reuse experience in a manner befitting the times, without adulterating the high service quality Nanboya is known for.
​Though the culture of reusing luxury items is not quite as deeply-rooted in Europe as it is in Japan, the region features a number of offices that purchase goods like apparel and bags, which we believe indicates strong needs for buying the luxury items that we deal in at Nanboya. In France, we are working to reach out to wealthy citizens and those with an interest in sustainable living, leveraging social media, using public relations, and attracting customers in a bid to entice them toward a culture of reuse, proposing a more eco-friendly lifestyle that lets them sell things they no longer need, turning them into cash. ​
Business to Continue to Expand Across Europe​​
​Looking ahead, Valuence International Europe will continue to explore and make preparations for new office openings in Paris and collaborative ventures with department offices, striving to expand awareness of and bring customers to the Nanboya brand. In addition, the Valuence Group plans to open offices in the United Kingdom and the United States on the path to achieving the goals set out in its VG1000 medium-term management plan. The Group will continue to conduct field surveys as it works to expand its pool of overseas bases.​
■Buying Office Overview​​
The NANBOYA Opéra Office was established in shared office space in the Opera neighborhood, centrally located in the city of Paris. This safe neighborhood offers visitors a visually pleasing stroll through the cityscapes of Paris, and features a number of boutiques from leading brands, making it a shopping area great for people of all ages. Like Ginza, the Opera neighborhood is close to the hearts of our target segments, making it our choice for a new Nanboya office.​
・ Office name: NANBOYA Opéra Office​
・ Grand opening: Tuesday, January 12, 2021​
・ Business hours: Monday to Saturday, ​10:00 AM to 5:00 PM (local time).
​ *Saturday operations are limited to reservations only​
・Location: Level 2, 21 Boulevard Haussmann, 75009 Paris, France​
・Eligible items: Watches, bags, jewelry, accessories, precious metals​
・Language support: French, English, Japanese​
・Facebook:
https://www.facebook.com/NanboyaFR/
​ @Nanboya.FR​​
・Instagram:
https://www.instagram.com/nanboya.fr/
​@nanboya.fr​