Nanboya Opens Third Office in Indonesia; Nanboya Surabaya Sudirman ​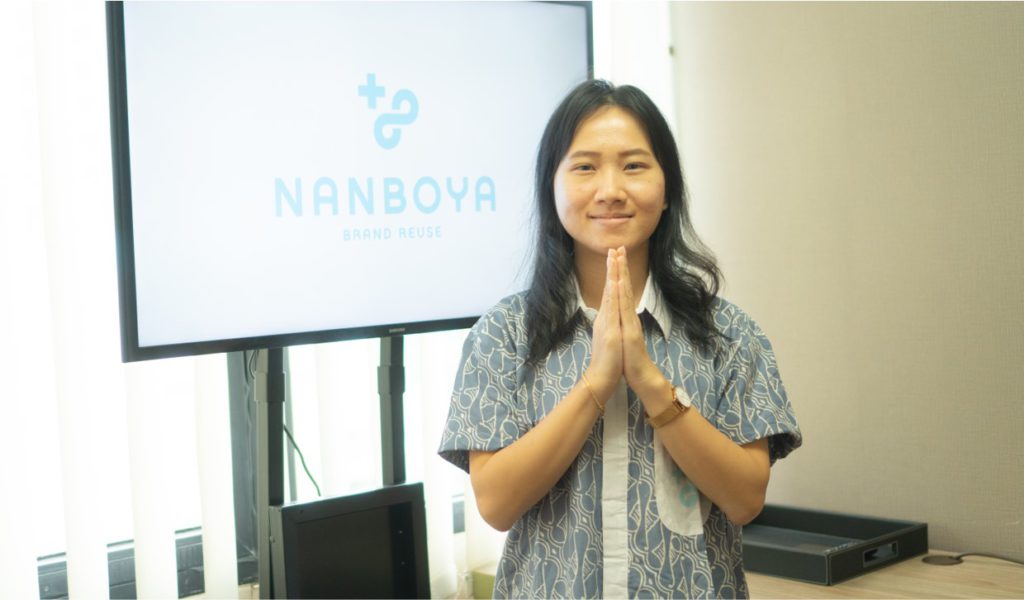 The Valuence Group offers life-changing value tailored to all stakeholders, encouraging every person in the world to live true to yourself. Valuence Group company Valuence International Limited (Headquarters: Hong Kong Special Administrative Region of the People's Republic of China; Representative Director and President: Susumu Muguruma) today announced the opening of the third Indonesian office of luxury brand goods buying business Nanboya, the Nanboya Surabaya Sudirman Office. The new office opens for business on March 17, 2021. ​​​ ​​​
With the First Two Offices on Track, A New Third Office in Surabaya​​​
Valuence International opened its first office in the Indonesian capital city of Jakarta (Nanboya Indonesia Kebon Sirih Office) in August 2020. A second office, Nanboya Indonesia Trafique Coffee Office, opened in December 2020, also in Jakarta. Both the first and second Nanboya offices have raised the profile of the Japan-based luxury brand goods buying business in recognition of the Japanese-style attentiveness to customer service offered. Nanboya's quick appraisals and innovative service that provides cash to customers immediately have been well received by Indonesians, leading to an increase in the number of repeat customers. ​ ​​​
To create more interaction points with customers, Nanboya decided to open a third office in Indonesia, Nanboya Surabaya Sudirman. Surabaya is the second largest city in Indonesia and the capital of East Java Province. ​​​
​ ​​​
In Surabaya, as in Jakarta, local staff will welcome customers in the inimitable Nanboya style. ​​​
Expanding Nanboya Across the World​​​​
​Valuence International opened its first office in Indonesia in August 2020. Beginning with the first Nanboya buying office, the company has been expanding mainly in Southeast Asia, including Singapore, Malaysia, the Philippines, and Thailand. In 2021, Nanboya will open its first-ever offices in France and the United States, accelerating development of purchasing bases around the world. Nanboya is already preparing to open a fourth buying office in Indonesia.​​​
​ ​​​
The Valuence Group will continue preparing for more offices overseas in Southeast Asia and Europe, aiming to raise recognition of the Nanboya brand and encouraging consumers to live earth-friendly lifestyles toward the creation of a recycling-oriented society. ​
■Buying Office Overview
Nanboya Surabaya Sudirman will open in the central business district of Surabaya. Surabaya is a city of approximately 3 million people, with many large shopping malls and a large population of expatriate foreigners and wealthy Indonesians. Nanboya is committed to providing a new Japanese-style reuse experience to the affluent and business people of Surabaya. ​
・Office Name: NANBOYA Surabaya Sudirman Office
​ ・Grand opening: Wednesday, March 17, 2021
​ ・Business hours: Monday to Friday, 09:00 AM to 6:00 PM (local time). ​*Saturday and local holiday operations are limited to reservations only ​
・Location:Bumi Mandiri Tower 2 Level 12,Private Suite 2,Jl.Panglima Sudirman Kav 66-68 Surabaya, Indonesia
・Eligible items: Watches, bags, jewelry, accessories
・Language support: Indonesian, English
・Facebook​:
https://www.facebook.com/nanboya.id
(@nanboya.id)
・Instagram:
https://www.instagram.com/nanboya.id/
(@nanboya.id)