Nanboya Airs its New Commercial: Sell Better, Feel Better, With Nanboya​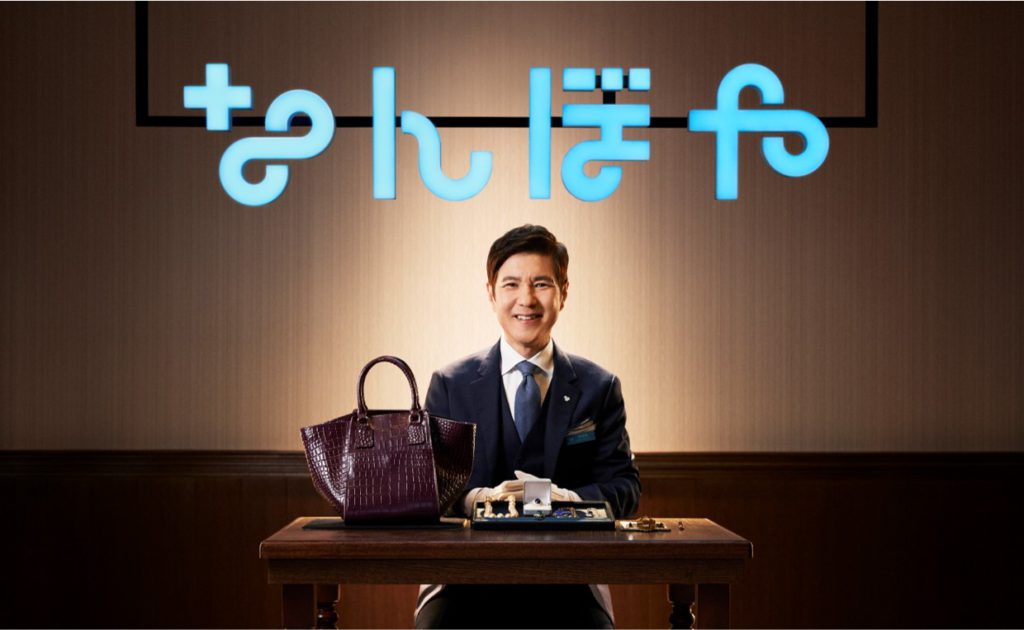 Nationwide Broadcasts Begin in Japan on April 9, 2021, Alongside a Special Promotional Campaign!​
The Valuence Group offers life-changing value tailored to all our stakeholders, encouraging every person in the world to live true to yourself. Valuence Group company Valuence Japan, Inc. (Headquarters: Minato-ku, Tokyo; Representative Director and President: Susumu Muguruma) has announced that it will air a new commercial in Japan beginning on April 9, 2021 for its brand item buying business, Nanboya. To commemorate the new broadcast, a special promotional campaign will be held at all Japanese Nanboya offices.
As a Concierge, Famed Comedian Tsutomu Sekine Serves Customers using the Nanboyage Keyword​​
Nanboya offices specialize in purchasing branded goods such as watches and bags, as well as jewelry and precious metals. With over 100offices nationwide, Nanboya boasts top-class transaction volume in Japan through its many purchasing channels: in-office, on-site, delivery, and online. ​ Until now, Nanboya has primarily attracted customers through web marketing methods, like SEO and listings. Now, a new commercial has been created and aired with the aim of gaining patronage from new customers and further increasing awareness.​​
​
The core concept of this commercial's design is that Sell Better, Feel Better, With Nanboya, offering the customer service and hospitality, as well as a purchasing experience with a satisfying outcome – elements of Nanboya's services that have earned them high praise. In this commercial, famed comedian Tsutomu Sekine plays a Nanboya concierge, serving customers using the Nanboyage keyword. Actual dialogue from concierge interviews is featured in subtitles, layering the real over the surrealistic manner of the performance.​​​
​
Sell Better, Feel Better, with Nanboya​Bag Edition & Jewelry Edition​

In each commercial, a customer is worried about selling her bag/jewelry. When the concierge (Tsutomu Sekine) talks with the customer, he learns that the bag is full of treasured memories, and that the jewelry the customer has brought is a keepsake from her mother. The concierge, knowing that the customer has brought in a treasured item imbued with deep feelings, presents the purchase amount with these feelings in consideration. In the end, the customer leaves greatly satisfied with a fun experience and feeling better about passing on her merchandise.
​
Promotional Campaign Launches at All Japanese Nanboya Offices to Commemorate the New Commercial Broadcast!​​
To commemorate the new commercial broadcast starting from April 9, a limited-time special promotional campaign will be held at all Japanese Nanboya offices. This campaign offers a special 20% increase to the purchase price for watches, bags, and jewelry for eligible brands. This increase also applies to on-site, delivery, and online purchases, not just those in-store. ​
A special campaign is also ongoing on the official Nanboya Twitter account. Users answering an easy quiz correctly will be given a chance to win popular branded merchandise! Also, a special, original message was scheduled for April 8th, one day before the commercial's release. ​​
Everyone is invited to follow Nanboya's official Twitter account to see how luxury brand goods owners sell better and feel better with Nanboya.
■ Special Commemorative Promotional Campaign​ ・Campaign Period: April 9, 2021 – May 16, 2021
・Campaign Period: April 9, 2021 – May 16, 2021
・Campaign page (Japanese only):
https://nanboya.com/campaign/allstores2021/
(*To be published on April 9, 2021)​
■ Official Twitter: Let's Spread Nanboyage Twitter Campaign​
・Campaign Period: April 9, 2021 – April 22, 2021​
・Eligibility/Details: Popular branded merchandise will be presented to two people by lottery from those tweeting the​ answer to the quiz on Nanboya's official Twitter account (
https://twitter.com/Nanboyaofficial
/@Nanboyaofficial)​