Valuence Considering Entry Into Blockchain-Related Business​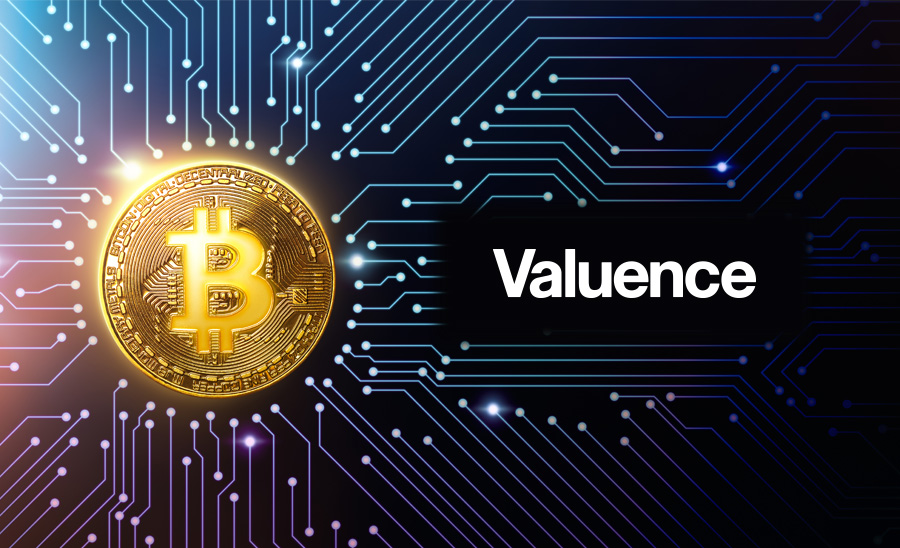 The Valuence Group offers life-changing value tailored to all stakeholders, encouraging every person in the world to live true to yourself. Valuence Holdings Inc. (Tokyo; Shinsuke Sakimoto, representative director) today announced that the company is considering entering the blockchain-related business, aiming to plan and develop new services related to cryptocurrency and blockchain.​
​​​Considerations Related to Cryptocurrency Payments​​
​​ ​The Valuence Group is pursuing business expansion overseas aggressively. In addition to Japan, group-operated luxury brand goods buying company Nanboya conducts business in eight countries, promoting the purchase of luxury brand goods overseas. At the same time, the group sells purchased goods through the STAR BUYERS AUCTION global online auction platform to dealers in reuse businesses across the world. As a result of this expansion, Valuence Group transactions now span more than 30 countries.
​
The group aims to accelerate overseas expansion and create a global platform for the luxury brand goods reuse market.​
Through personal asset management app Miney, users have a single interface to access the current value and historical price trends of their belongings, deciding if and when to sell or buy. In this way and more, the Valuence Group hopes to contribute to a sustainable society, encouraging resale-conscious consumer behavior to replace old consumption-focused mindsets.​
Given this background, the Valuence Group expects to see international payments accelerate in both BtoB and BtoC economies. Unfortunately, the international payment model as it stands today entails issues that include high fees, slow settlement speeds, and security. The group sees these issues as a potential concern for future global expansion.
​
Meanwhile, cryptocurrency has become an accepted means of asset management, reaching a total market value of 108 trillion yen as of April 11, 2021. Further, payments denominated in cryptocurrency are regarded as having advantages over existing payment methods in terms of fees and settlement speed, especially in the global domain. Cryptocurrency continues to gain popularity, with many major companies in Japan and overseas accepting Bitcoin payments.
​ The Valuence Group is aware of the potential of cryptocurrency payments, and is now considering the acceptance of cryptocurrency, including Bitcoin, with the aim of expanding the group's global reuse platform further.
​​
Expected Use Cases​​
​​ ・Customers using purchasing services may receive the selling price in Bitcoin
​​ ・Entities participating in STAR BUYERS AUCTION may use Bitcoin for payments or remittances
​​ ・Customers may receive STAR BUYERS AUCTION sales proceeds in Bitcoin
​
Considerations of NFT-Related Services
​​​​ ​The Valuence Group has continued to improve its ability to appraise luxury brand goods, engaging in the purchase and sales of luxury brand reuse items. During the fiscal year ended August 2020, the group appraised more than 500,000 individual items, accumulating more appraisal expertise in all manner of personal assets every year.​
​
​Non-fungible tokens (NFT) are a mechanism to preserve the rights to any asset by securing ownership on a blockchain. This mechanism has made it possible to prove the rights to digital records, where rights had been unclear in the past. For instance, Twitter CEO Jack Dorsey sold his first-ever tweet for about $2.9 million. A digital artwork based on NFT was valued recently at around 7.5 billion yen at Christie's. In this way, the development of NFT has made it possible to prove "scarcity" by securing the ownership of digital information, which is now a valuable asset.​
​
Given these trends, experts expect digital assets will have specific value and circulate more easily. However, even if the ownership of digital assets is secured via NFT, ensuring the appropriates of transaction value will be a challenge. The group believes that new services and experts in this area will be required to support the circulation of high-priced items.
​ In this light, the group is now considering new services, believing in the potential of building a new NFT distribution platform that combines the appraisal and valuation expertise in the group with NFT. The Valuence Group believes that in the future, issuing digital certificates through NFT for real assets has the potential to secure the "scarcity" of items while increasing their value in circulation, creating new services that leverage NFT in both the digital and real worlds.​
​