Valuence Becomes an Industry-First Player to Measure Contribution to Environmental Footprint Reduction from Reuse in Japan​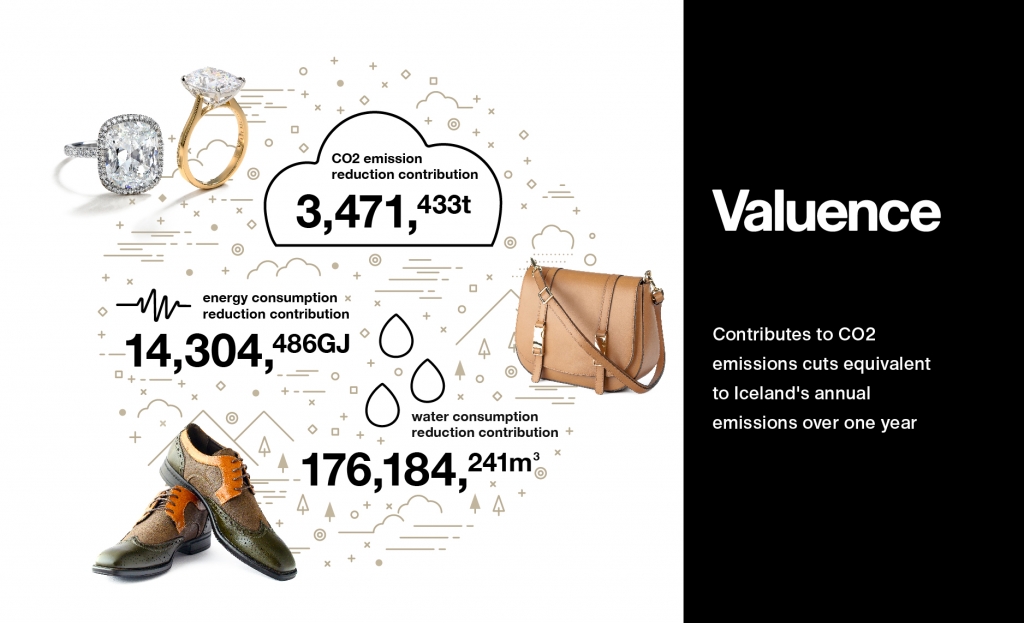 Its carbon dioxide reduction contribution is equivalent to Iceland's annual emissions​ ​​​​​
​ Plus, Valuence identifies priority material issues, publishes on its sustainability page​​​
​ The Valuence Group offers life-changing value tailored to all our stakeholders, encouraging every person in the world to live true to yourself. The Valuence Group (Valuence Holdings Inc., Headquarters: Minato-ku, Tokyo; Representative Director and President: Shinsuke Sakimoto) has announced that it released its Materiality Matrix, a diagram showing priorities for ESG issues within the Group, on its corporate website. The Group has also become the industry-first* player in Japan to measure and disclose its level of contribution to reducing environmental footprint in the luxury reuse business. (*According to Valuence research) ​
​
For Realizing a Sustainable World Where Everyone can Live True to Themselves​​
Since its founding, Valuence has placed luxury reuse at the core of its business, where it extends the life of products by bringing unused goods to their new owner, allowing more people to enjoy their value. Promoting the spread of luxury reuse has helped the global environment. However, in today's society, there is an intricately interwoven set of issues such as climate change, disease, and widening inequality, a situation worsening each and every day.​
​​ ​
​​ Under these circumstances, the Group has decided to re-address these social issues and take action by utilizing all of our resources to realize a sustainable world where everyone can live true to themselves. ​
​​
Materiality for the Valuence Group ​
​ The Group has begun to identify materialities (priority ESG issues) that should be prioritized in order to grow its business and leave a better world for the future. Based on feedback from our stakeholders, we have used guidelines from ESG assessment institutions and others to identify 18 ESG issues, organizing them in our Materiality Matrix and identifying the most priority issues (materialities) to be addressed. Our targets and KPIs for the materialities identified here are being prepared ahead of disclosure in summer of 2021.​
​
​​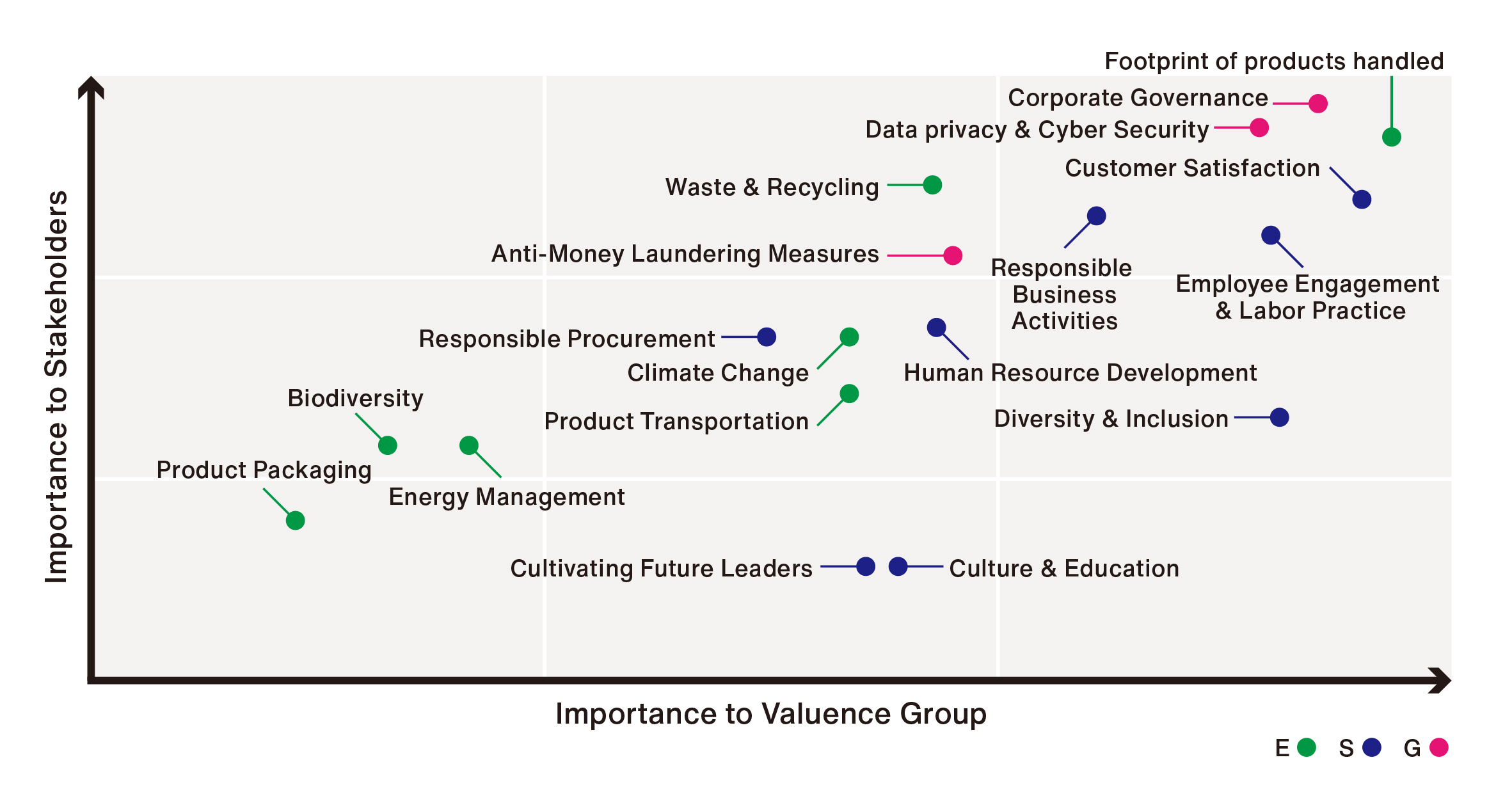 ​
​​ ​
​​
In One Year, Valuence Contributes to Reduction of 3.47 Million Tons of CO2 Emissions
​In this new initiative, the Group has visualized its level of contribution to reducing environmental footprint on the Earth through luxury reuse in relation to Footprint of products handled, the issue with the highest materiality. Under supervision from Neural Inc., a sustainability consulting firm, we developed the Valuence Resale Impact Calculator, and measured*1 our contribution level to reduced environmental footprint for merchandise sold from September 2019 to August 2020.​​
​​ Calculations determined that we contributed to the reduction of 3.47 million tons of carbon dioxide emissions, 170 million m3 of water consumption, 14.3 million GJ of energy, and 1.47 million tons of PM2.5 emissions, an air pollutant. Emissions of 3.47 million tons of carbon dioxide are equivalent to Iceland's emissions in a single year, with the reduction effect equivalent to the amount of carbon dioxide absorbed when 248 million cedar trees are planted.
​​ ​ In the future, the Group will aim to build this tool into a service and further promote the spread of brand reuse.​​
​​ ​
​​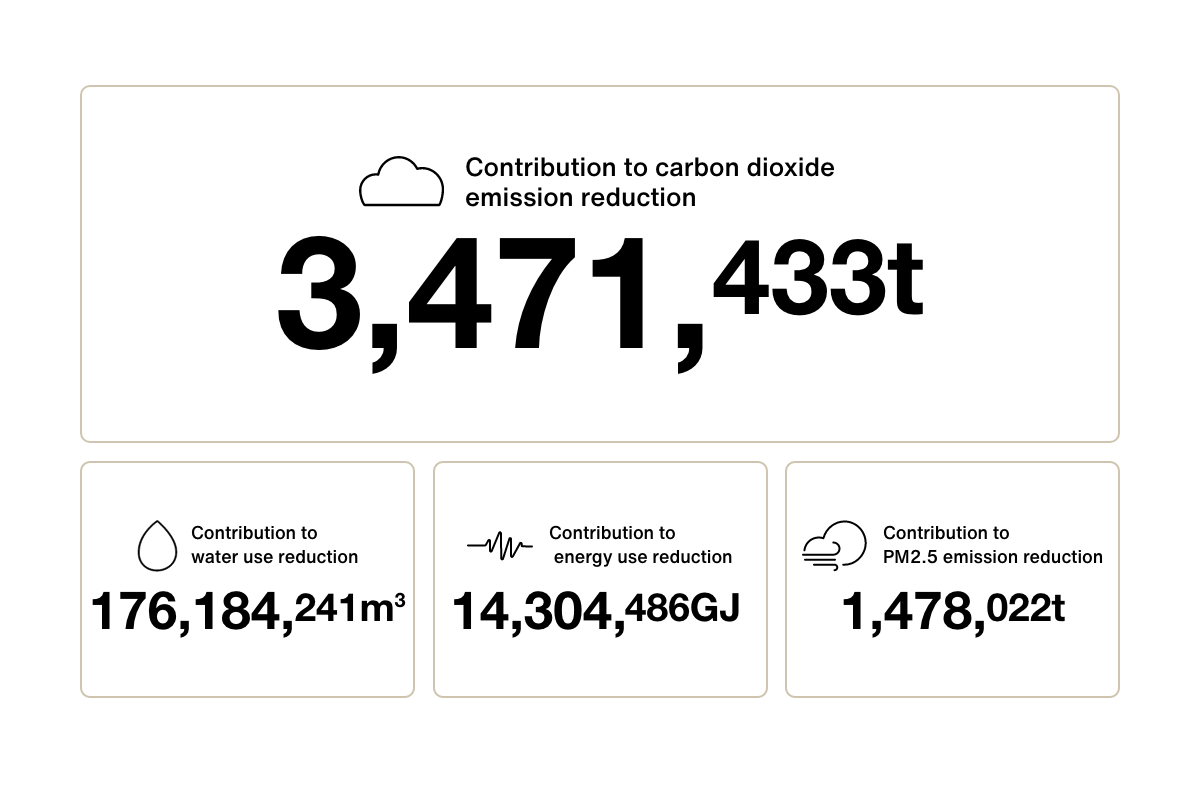 ​​
​​ *1: Luxury merchandise (watches, bags, jewelry, apparel, accessories) handled by the Group are classified into 17 categories according to their material composition, with data from representative merchandise in each category used to calculate environmental footprint via Gabi, an LCA*2 software tool. Approximately 500,000 pieces of merchandise were used for this calculation. ​
​​ *2:LCA(life cycle assessment): An assessment method for environmental impact from products and services ​ ​​
​​ ​
​​