Valuence to Acquire Nankatsu SC Shares​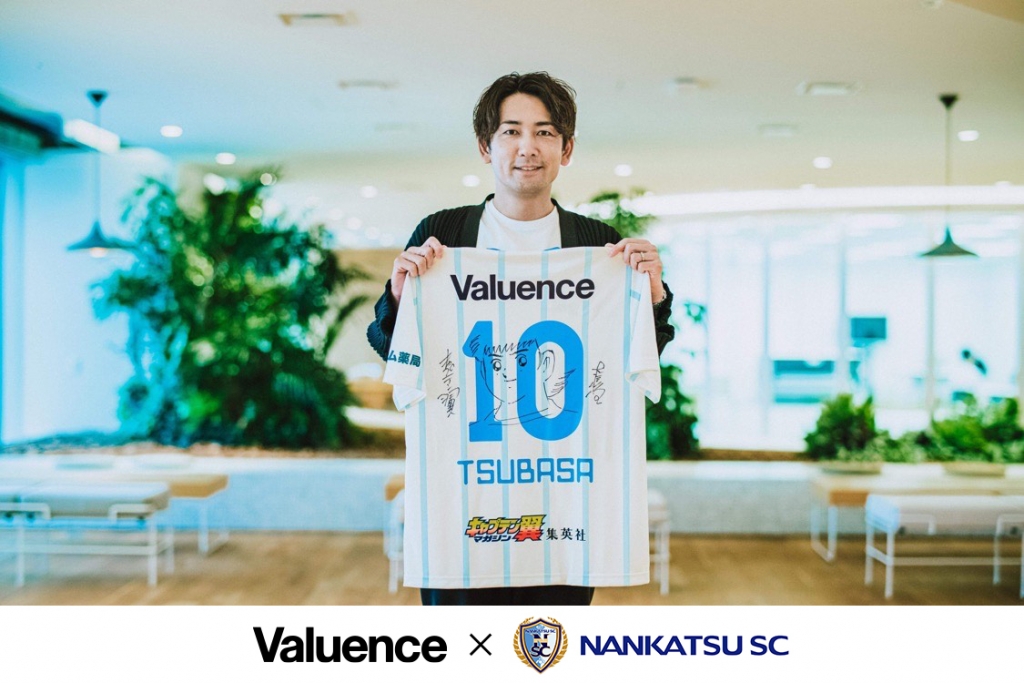 As a Partner, Valuence Aims to Grow the Team, Help it Join the J-League, and Earn Mutual Business Growth​
The Valuence Group offers life-changing value tailored to all stakeholders, encouraging every person in the world to live true to yourself. Valuence Holdings Inc. (Tokyo; Representative Director and President: Shinsuke Sakimoto) has announced that on July 14, 2021, it decided to acquire shares in Nankatsu SC Co., Ltd. (Tokyo; Representative Director: Yoichi Takahashi) equivalent to 33.5% of equity ownership. In association with this acquisition, Valuence's Sakimoto is to take the post of Director at Nankatsu SC.​
A stronger partnership toward mutual company growth and team promotion to the J1 League​
Alongside its partnership with the soccer team, the Valuence Group has been an erstwhile partner to the world of sports; in September 2020, it launched its dual-career athlete recruitment program, and in June 2021, it launched operations of its HATTRICK official athlete auction service. Valuence became a partner for Nankatsu SC in March 2021 because the Company shares its desire to bring dreams and hopes to children and to make that club the first from Tokyo's 23 wards to enter the J-League. The uniforms for the current season, which began in April, carry the Valuence logo.​
This new investment in Nankatsu SC was made not only to support the growth of the team and help propel them into the J-League and toward a promotion to J1 in the future, but also to deepen the partnership between the two and seek mutual business growth for both companies. Valuence Group CEO Sakimoto is also to take the post of Director at Nankatsu SC to further strengthen cooperation.​
Seeking Mutual Business Growth from Shared Issues and Resources​
With this new investment, the Valuence Group takes on a new role in management of a sports team. By doing this, we will be able to ascertain issues currently facing the team with a sense of hands-on presence, reflecting these in our dual career recruitment and HATTRICK operation, which we believe will generate positive returns for Nankatsu SC as well.​
In addition, we will leverage each company's resources in aggressive pursuit of business growth, including an exploration of business development that leverages intellectual property in a variety of countries, combining the globally-loved character of Captain Tsubasa with Valuence's capabilities in overseas expansion.​
Toward a Sustainable Future​
Valuence has established 18 ESG issues (materialities). This new collaboration with Nankatsu SC has strong ties to the materialities of Fostering Future Leaders and Culture & Education. Here, we will build even stronger relationships, form sustainable locales, cultures, and futures, and seek to realize a world where people can live true to themselves.​
■ Investment Overview​
・Name: Nankatsu SC Co., Ltd.​
・Head Office: 6-18-20 Tateishi, Katsushika-ku, Tokyo​
・Representative Director: Yoichi Takahashi​
・Business Lines: Management of professional soccer teams​
・Established: January 25, 2019​