Valuence Japan Launches the Saison Premium Reuse Service in Collaboration with Credit Saison!​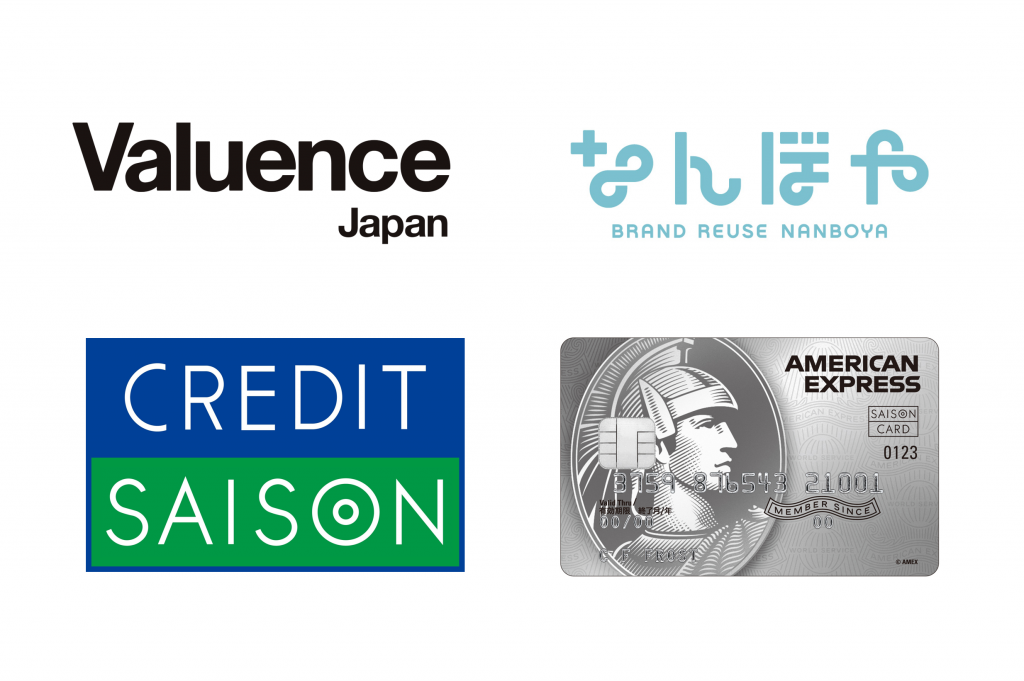 The Valuence Group offers life-changing value tailored to all stakeholders, encouraging every person in the world to live true to yourself. Valuence Japan, Inc. (Tokyo; Susumu Muguruma, representative director and president), in collaboration with Credit Saison Co., Ltd. (Tokyo; Katsumi Mizuno, Representative, Executive President, and COO; hereinafter "Credit Saison") is pleased to announce that it has launched the Saison Premium Reuse Service as of September 6, 2021 for Saison Platinum American Express® Card Members.​
Better Services Through Synergy​​
​ Credit Saison's mission is "Becoming a finance company advancing with customers for 50 years: Providing peace of mind and discovering potentials in money." Its touchpoint with the consumer is its offerings of long service life credit cards, bringing itself close to customers' key life events and providing a wide range of services. As of FY2020, it has 36 million cardholders. ​
​
Valuence Japan, on the other hand, is primarily engaged in the purchase and sale of luxury brand goods (e.g. watches and bags), as well as jewelry, precious metals, and more at Nanboya, with automobile purchases launched in April 2021. The Group as a whole deals in a wide variety of genres, including antique items, artwork, and real estate.
​
​ We decided to undertake this collaboration with the aim of further increasing the convenience and satisfaction of eligible Credit Saison members, as well as boosting the number of new users, by adding our Nanboya and other Group offerings to the services provided by Credit Saison closely connected to customers' life events.​
Members Provided a Menu of Nanboya Purchasing Services​​
​ Our new Premium Reuse Service allows use of our in-home purchasing, by-mail purchasing, and online purchasing services through the Valuence-operated Nanboya brand purchase business. These services allow people to experience reuse from the comfort of their homes in the midst of the yet-unpredictable COVID-19 pandemic. They can select which service best suits their individual lifestyles and needs. In addition, eligible Saison Platinum American Express® Card members will gain exclusive special bonuses to purchase prices. Eligible items include watches, bags, jewelry, and precious metals. Our assessments are not limited to mint or excellent condition items; users are welcome to bring more worn, or even stained items.​
​
Greater Pursuit of a Circular Economy and Sustainability​
​ Reuse, a core business for the Valuence Group, contributes to the formation of a circular economy (recycling-oriented society). Our new initiative with Credit Saison will promote even greater contribution. It also raises awareness among consumers about sustainable consumption as part of our responsible business activities, which constitute one of the Group's 18 ESG materialities. The Group will continue to strengthen its efforts to promote the circular economy and other sustainability initiatives through reuse and other business activities.​
​
■Overview: SAISON PLATINUM AMERICAN EXPRESS CARD x Nanboya Premium Reuse Service​​
・Eligibility: Saison Platinum American Express® Card members​
​ ・Available Services: Valuence Japan-operated Nanboya's in-home purchasing, by-mail purchasing, and online purchasing​
​ ・Benefits: Exclusively for members, a special 5% bonus to purchase prices (may be jointly used with special campaigns) at Valuence Group-operated Nanboya​
​  Ex: 15% bonus if a 10% purchase price bonus campaign is in effect at Nanboya: 10% campaign bonus + 5% exclusive bonus = 15%​​
*Campaign details are for reference only and change periodically. ​
​
■ Overview: Credit Saison Co., Ltd.(
https://corporate.saisoncard.co.jp/en/
)
​ ・Securities Code: 8253 TSE
​ ・Established: May 1, 1951
​ ・Representative: Katsumi Mizuno, Representative, Executive President, and COO​​
・Head Office: Sunshine 60, 52F, 3-1-1 Higashi-Ikebukuro, Toshima-ku, Tokyo, Japan​
​ ・Business Lines: Payments, leasing, finance, real estate-related businesses, entertainment, etc.​
​
​