STAR BUYERS AUCTION to Increase Auction Frequency Beginning November 3!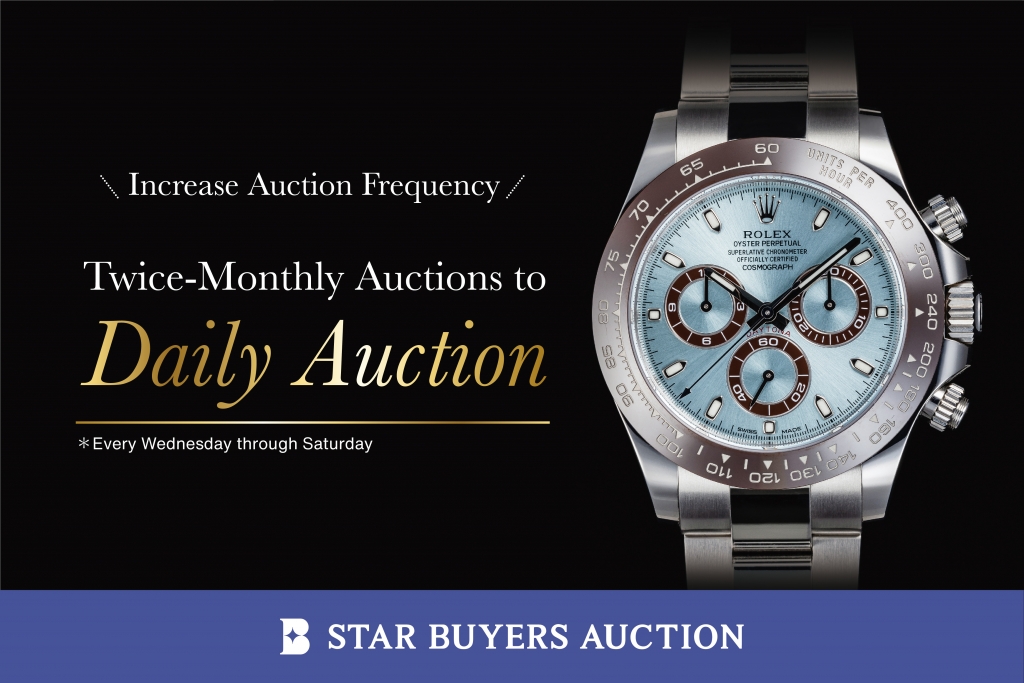 Twice-Monthly Auctions Now to be Held Wednesdays Through Saturdays; New Items Available in Every "Daily Auction"
The Valuence Group offers life-changing value tailored to all stakeholders, encouraging every person in the world to live true to yourself. Valuence Japan, Inc. (Tokyo; Susumu Muguruma, representative director and president) today announced that the company's luxury brand goods B2B auction service STAR BUYERS AUCTION will hold "Daily Auctions" every week from Wednesday to Saturday, beginning November 3. New items will be up for bid every day with each auction.
Improving Partner Convenience
B2B luxury brand goods auction service STAR BUYERS AUCTION began offering auctions online in April 2020, understanding that auctions need not be restricted by time or location. The auction service has built a steadily increasing number of partners in Japan and overseas, posting ever-growing numbers of successful bids. STAR BUYERS AUCTION will expand auctions from twice monthly to "Daily Auctions" in which new items will be up for bid every day from Wednesday through Saturday. The new schedule will begin November 3, which coincides with a holiday in Japan.
With this new schedule, partners will be able to bid at any time, making it easier to participate in auctions. And with a set number of items available each day, partners will have the advantage of more time to preview each item. The new schedule will also increase opportunities to auction items on consignment, which the company believes will improve inventory sales efficiency.
The Valuence Group also expects to see an overall increase in the number of items available for bid. Further, fewer days between item purchase and sale at auction should increase inventory turnover, while also providing even more detailed information on real-time global market prices across categories.
By expanding the number of auctions, Valuence Japan intends to improve the convenience of its auction platform, encouraging the development of circular societies through the offer and sale of high-quality reused products.
Overview of STAR BUYERS AUCTION Daily Auctions
・Time: Every Wednesday through Saturday (bids end Tuesday through Friday) *Bidding period ends seven days from the start of the auction
・Preview and bidding: 9:00 a.m., Wednesday, November 3, 2021
・Categories: Watches, luxury brand jewelry, bags, accessories, apparel, shoes, silver luxury brand goods *Non-luxury brand jewelry auctions will be held twice monthly as before
Celebrating the Start of Daily Auctions Rolex Campaign
To celebrate the start of STAR BUYERS AUCTION Daily Auctions, the company will be offering a 2% handling fee, rather than the normal 5% handling fee, for Rolex watches submitted for auction. Valuence Japan encourages partners to take advantage of this opportunity to sell items at a discounted fee.
・Reservation period: Begins Monday, October 25, 2021; ends as soon as all available slots are filled
・Period: Bids beginning Wednesday November 3, 2021 and ending Tuesday November 30, 2021 *Bidding deadline Tuesday through Friday weekly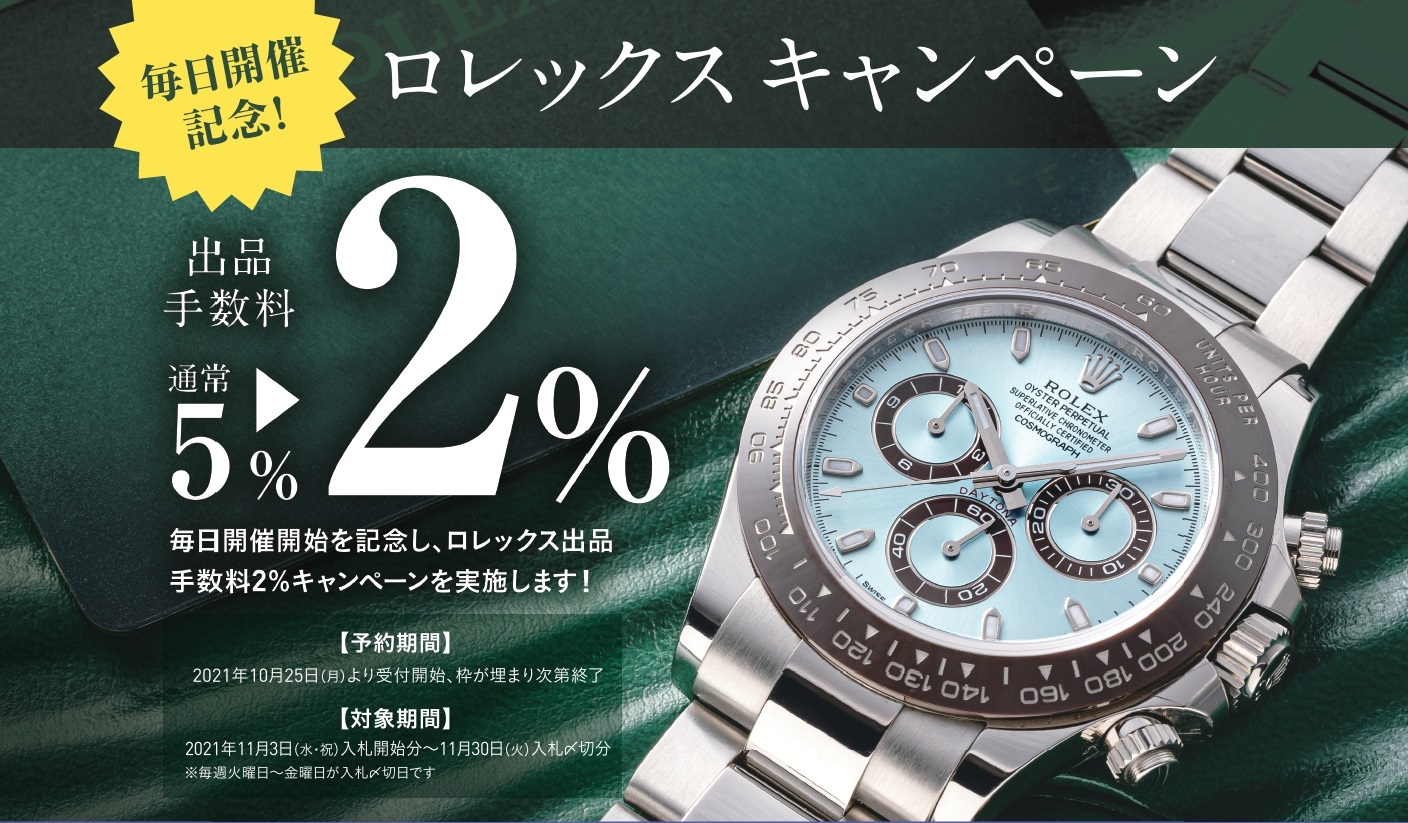 ■ STAR BUYERS AUCTION Overview
A luxury brand goods auction for reuse business dealers, launched in April 2013. In April 2020, the service transitioned to a completely online platform. Items on auction include luxury brand watches, bags, jewelry, and other items purchased by the Valuence Group offered in stable quality and volume. The business also conducts online diamond auctions from its facilities in Hong Kong.
・Official Site:
https://biz.starbuyers-global-auction.com/
・Facebook:
https://www.facebook.com/sba.starbuyersauction
(@sba.starbuyersauction)
・Instagram:
https://www.instagram.com/sba.jp/?hl=ja
(@sba.jp)