Nanboya Hong Kong Expands No.1 Buying Office to Largest Facility of its Type in Asia; Relocation to Jordan!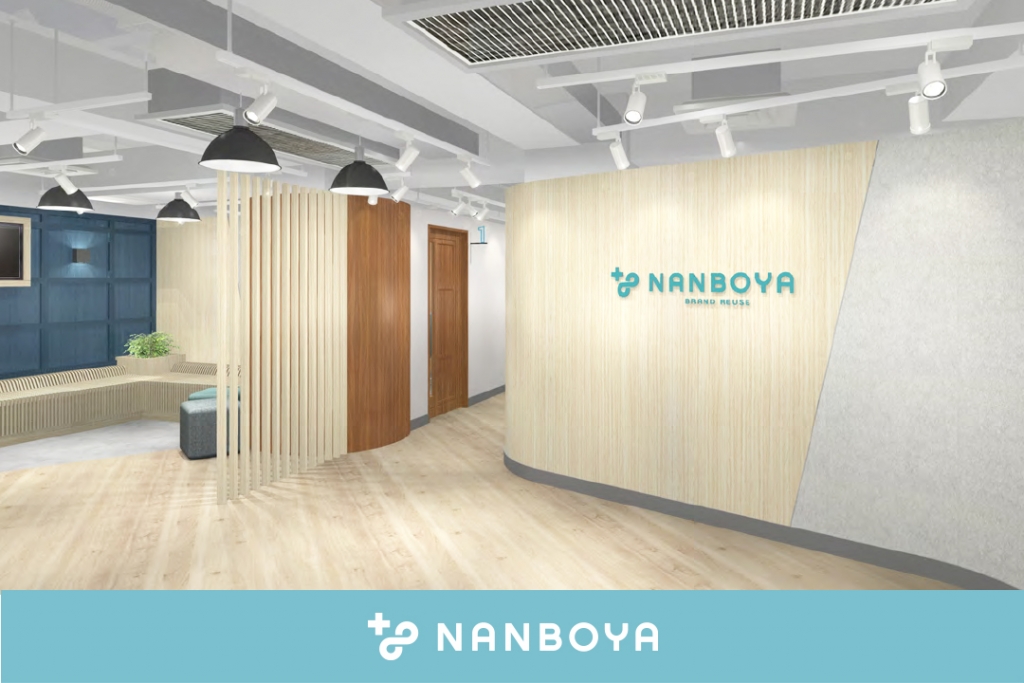 Grand Reopening and Promotional Campaign Scheduled for December 1!
The Valuence Group offers life-changing value tailored to all stakeholders, encouraging every person in the world to live true to yourself. Valuence International Ltd. (Hong Kong Special Administrative Region of the People's Republic of China; Susumu Muguruma, representative director and president) has announced the relocation of the No.1 Hong Kong buying office of luxury brand goods purchasing business Nanboya. Reopening on December 1, 2021, the Nanboya Jordan buying office will be relocated from its former location in Tsim Sha Tsui. At the same time, the company has announced the completion of the Valuence International Ltd. office relocation.
Relocation to Easily Accessible Jordan Area for One of the Largest Buying Offices in Asia in Floorspace and Consultation Booths
To spread the message of reuse overseas, Valuence International opened its first overseas location for luxury brand goods buying business Nanboya in Tsim Sha Tsui, Kowloon Peninsula, Hong Kong, in July 2019. Since opening, Nanboya has offered reuse-oriented lifestyles to new and returning customers through attentive customer service that values the warm memories customers have for their belongings.
Aiming to make the buying office more convenient for more customers, Nanboya has decided to relocate its No.1 Hong Kong location from Tsim Sha Tsui to Jordan on December 1, 2021.
The new Nanboya Jordan buying office will be located in the heart of the Kowloon Peninsula, easily accessible from Hong Kong Island and the New Territories, with a bus stop at the base of the building and a station just a short three-minute walk from the new Nanboya location. The new location will also be located near several major shopping malls. With the relocation, Nanboya has also expanded the floorspace and number of consultation booths for customer convenience. Once the move is complete, the new space will be one of the largest Nanboya locations in all of Asia.
Nanboya will continue to offer buying services from Jordan, aiming to expand recognition and attract new customers.
At the same time, Valuence International, representing the core of the Valuence Group business in Southeast Asia, moved its office from Tsim Sha Tsui to Harbour City. Valuence International will continue to strengthen coordination between administrative and buying offices, as well as between the head office and local partners. The company intends to accelerate measures that promote reuse, working with the Valuence Group to create circular societies while also growing as a business.
Promotional Relocation Campaign
To commemorate the relocation and grand reopening of Nanboya Jordan, Nanboya will conduct a campaign adding HK$500 to purchase prices for customers who sell at least two items comprising a total of HK$10,000 or more. Nanboya encourages everyone to take advantage of this opportunity.
■Buying Office Overview
・Office name: Nanboya Jordan
・Grand reopening: December 1, 2021
・Address: Room 503-4, 5/F, Hanford Commercial Centre, 221B-E Nathan Road, Kowloon
・Business hours: 11:00 AM to 7:00 PM (local time)
・Eligible items: Luxury brand items (watches, bags, accessories)
・Language support: English, Cantonese, Mandarin, Japanese
・SNS:Facebook…@Nanboya.HongKong / Instagram…@nanboya.hk