Nanboya Opens Buying Office in Bali for a Limited Time!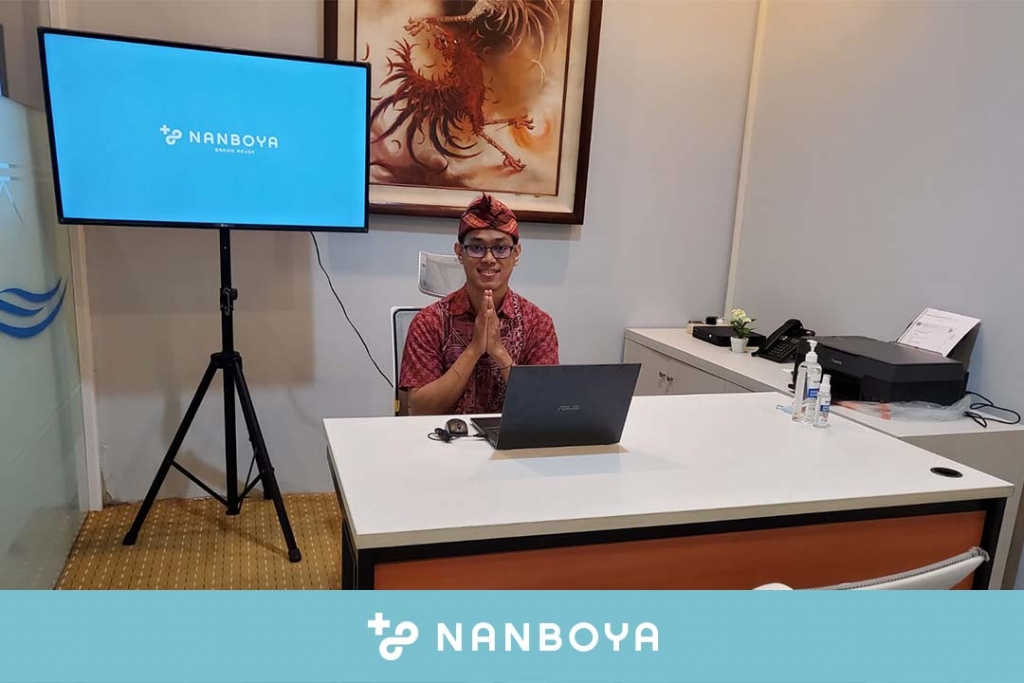 Aiming for Further Expansion and Customer Growth in Indonesia, Home to Four Buying Offices
The Valuence Group offers life-changing value tailored to all stakeholders, encouraging every person in the world to live true to yourself. Valuence Group company Valuence International Singapore Pte. Ltd. (Singapore; Antonio Lei, representative), has announced the opening of a limited-time buying office of luxury brand goods purchasing business Nanboya in Bali, Indonesia (
https://www.nanboya.id/
). The buying office will be open from February 7, 2022 to April 30, 2022.
Purchasing Luxury Brand Goods on the Indonesian Resort Island, Bali
Valuence International Singapore Pte. Ltd. began Indonesian market development for the Nanboya luxury brand goods purchasing business in August 2020. In cooperation with local partners, Nanboya has opened four offices: two in the capital city of Jakarta, and one each in Surabaya and Bandung. Indonesia is not only home to a newly booming population among the wealthy and middle classes, but the nation is also shifting from a production hub to a consumer market. Nanboya believes these demographics offer high affinity with the reuse business and with bringing unused items to their next owners. Nanboya offers services originating and developed in Japan, including polite customer service, speedy appraisals, and immediate cash payments. These services have been accepted widely in Indonesia, leading to many repeat customers.
The luxury brand goods purchasing business decided to open a limited-time office in Bali, which is one of Indonesia's most popular resort areas and home to local and foreign-national residents. The move is designed to expand name recognition, attract new customers, and popularize the concept of reuse in Indonesia.
The office faces the main road in Bali, and with residential areas and shopping malls nearby, offers excellent visibility and accessibility. While the office will only be open for a limited time of about three months, the business intends to welcome customers with the same attentive service as in existing locations, offering advice and encouraging reuse, rather than throwing away belongings that are no longer needed. Nanboya will consider opening a permanent office on Bali based on an understanding of local needs for reuse during the temporary opening period.
The Valuence Group intends to continue growing recognition for luxury brand goods purchasing business Nanboya, increasing interactions with customers, communicating the enjoyment of reuse, and making greater contributions to environmental conservation through reuse. In this way, the business strives to encourage reuse and create sustainable societies.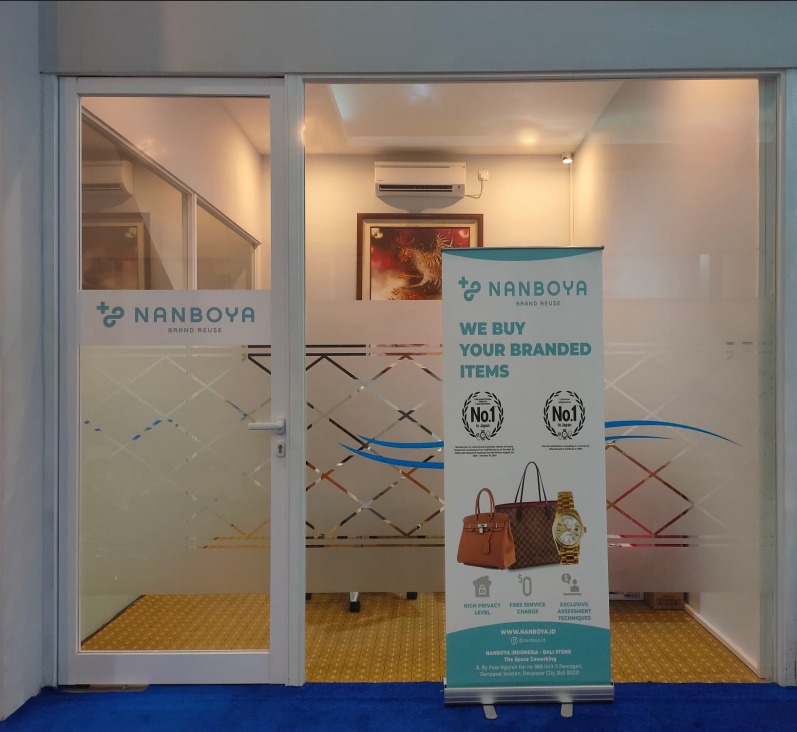 ■ Bali Limited-Time Office Overview
・Open dates: February 7, 2022 – April 30, 2022
・Business hours: 10:00 AM to 7:00 PM (local time)
・Location: Jl. By Pass Ngurah Rai no 888 Ground Floor, Unit I, Pemogan, Denpasar, Bali 80221
・Language Support: Indonesian, English
・Eligible items: Luxury brand bags, watches, and jewelry
・Facebook :
https://www.facebook.com/nanboya.id
(@nanboya.id)
・Instagram:
https://www.instagram.com/nanboya.id/
(@nanboya.id)
Nanboya Buying Offices in Indonesia
●Nanboya Indonesia Kebon Sirih
・Address:TRIO Building(Jl. Kebon Sirih No.63, RT.4/RW.2,Kb. Sirih, Kec. Menteng, Kota Jakarta Pusat, Daerah Khusus Ibukota Jakarta 10340)
・Business hours: 11:00 AM to 7:00 PM (local time)
●Nanboya Indonesia Trafique Coffee Store
・Address:Jl. Hang Tuah Raya No.9, RT.2/RW.6, Gunung, Kec. Kby. Baru, Kota Jakarta Selatan, Daerah Khusus Ibukota Jakarta 12120
・Business hours: Weekdays 10:00 AM to 6:00 PM (local time) *Weekends and local holiday operations are limited to reservations only
●Nanboya Surabaya Sudirman Office
・Address:Bumi Mandiri Tower 2 Level 12,Private Suite 2,Jl.Panglima Sudirman Kav 66-68 Surabaya, Indonesia
・Business hours: Monday to Friday, 09:00 AM to 6:00 PM (local time) *Weekends and local holiday operations are limited to reservations only
●Nanboya Bandung Central Hub Office
・Address:Suite 107, Office & Beyond, Jl Cimanuk No 6, Bandung 40115, West Java, Indonesia
・Business hours: Weekdays 10:00 AM to 6:00 PM (local time) *Weekends and local holiday operations are limited to reservations only