Nanboya Opens a Sixth Office in Indonesia!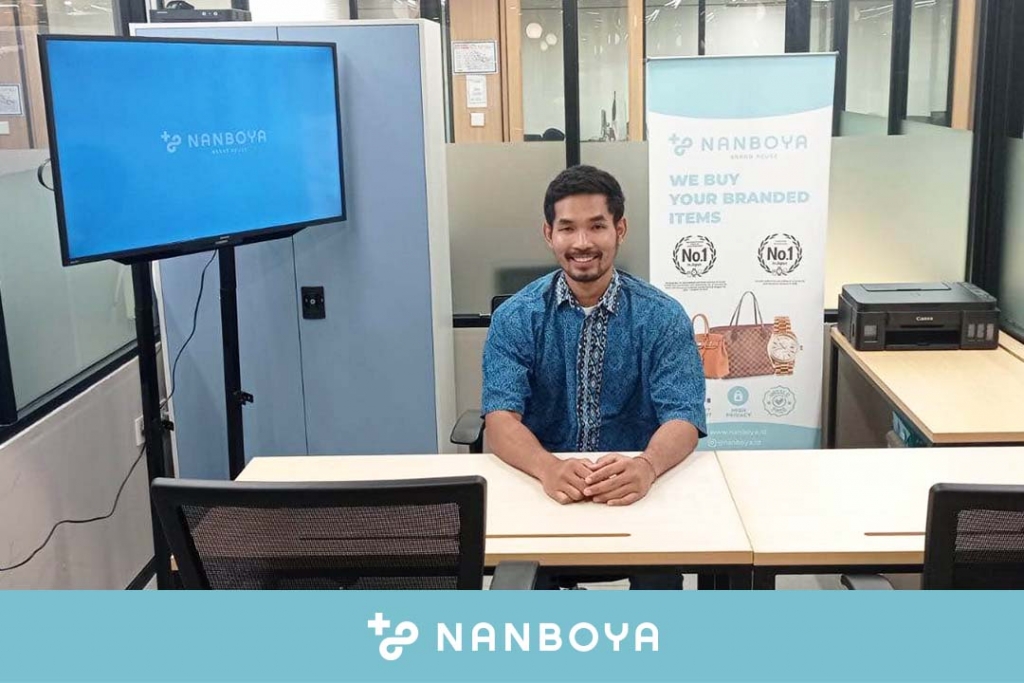 The Valuence Group offers life-changing value tailored to all stakeholders, encouraging every person in the world to live true to yourself. Valuence International Singapore Pte. Ltd. (Singapore; Antonio Lei, representative director) has announced the June 23, 2022 grand opening of a sixth Nanboya location in Indonesia, Nanboya Central Park.
Office Located in Central Park Mall, an Area of Affluent and Middle-Class Residents
Valuence International Singapore Pte. Ltd. began Indonesian market development for the Nanboya luxury brand goods purchasing business in August 2020. In cooperation with local partners, Nanboya opened its first buying office in Jakarta and has continued to open locations in the region. Purchases of luxury brand items in Indonesia rose more than 250% year on year (May results), with per-store purchases up more than 110%. This newest addition marks the sixth Nanboya office and further supports the aim to expand brand recognition, attract new customers, and promote reuse in Indonesia.
Central Park Mall is the largest premium mall in West Jakarta. The mall is situated in a superblock area featuring an office tower and the luxury Pullman Hotel. The mall is also close to the Jakarta Aquarium, a local tourist attraction.
Indonesia is not only home to a newly booming population among the wealthy and middle classes, but the nation is also shifting from a production hub to a consumer market. Nanboya believes these demographics offer high affinity with the reuse business and with bringing unused items to their next owners. Nanboya offers services originating and developed in Japan, including polite customer service, speedy appraisals, and immediate cash payments. These services have been accepted widely in Indonesia, leading to many repeat customers.
The Valuence Group intends to continue growing recognition for luxury brand goods purchasing business Nanboya in Indonesia. The business will increase interactions with customers, communicate the enjoyment of reuse, and make greater contributions to environmental conservation in its pursuit to create sustainable societies.
■ Nanboya Central Park Office Overview
・Office name: NANBOYA Central Park
・Grand opening: June 23, 2022
・Business hours: 10:00 AM to 7:00 PM (local time)
・Address: GoWork Central Park (#137), Central Park Mall, LG floor, Unit L109-L114, Jl. S Parman Kav 28, Jakarta Barat – 11470
・Eligible items: Luxury brand watches, bags, jewelry, accessories
・Language support: Indonesian, English
・Facebook:
https://www.facebook.com/nanboya.id
  (@nanboya.id)
・Instagram:
https://www.instagram.com/nanboya.id/
  (@nanboya.id)