Valuence Becomes the First Japanese Reuse Company and the Second Japanese Company to Join The Fashion Pact, a global initiative of companies in the fashion and textile industry, all committed to a common core of key environmental goals.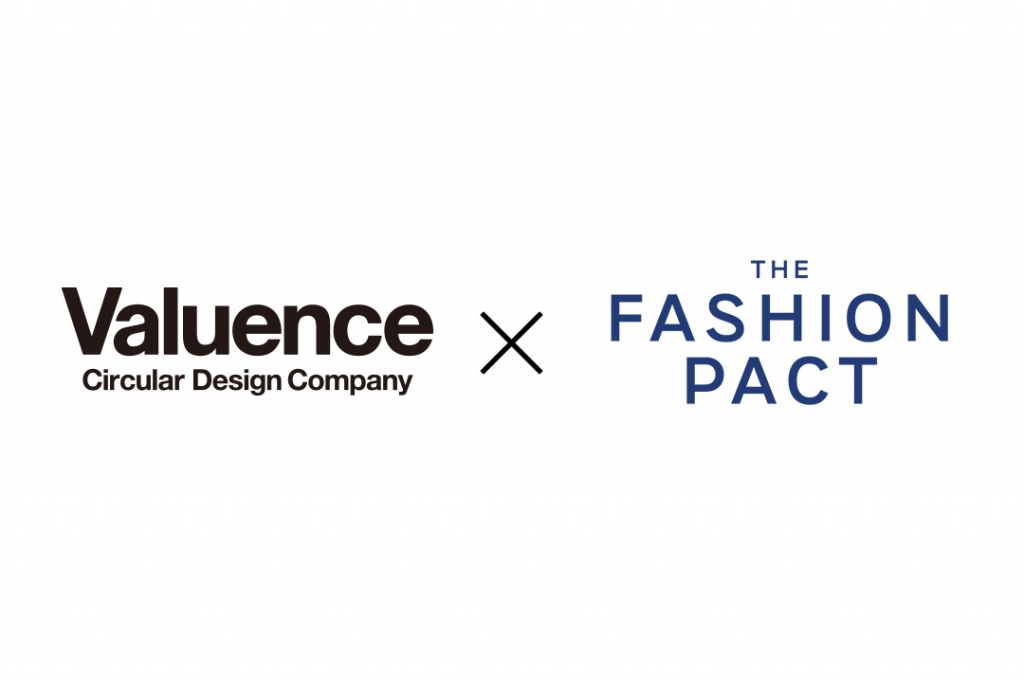 Valuence Holdings Inc. (Tokyo; Shinsuke Sakimoto, representative director and president) pursues the purpose of Circular Design for the Earth and Us, and encourages more people to focus on what is most important in their lives. The company has announced its participation in The Fashion Pact as of October 2022. The Valuence Group intends to strengthen efforts to create circular economies.
Pledging to Work Toward Common, Concrete Goals Related to Climate Change, Biodiversity, and Protecting the Oceans
The Fashion Pact was first announced as a mission entrusted to François-Henri Pinault, chairman and CEO of Kering, by French President Emmanuel Macron at the G7 Summit of the Group of Seven Leaders in Biarritz, Southern France, in August 2019. Today, The Fashion Pact represents a commitment to working cooperatively to achieve practical goals in three areas: mitigate global warming, restore biodiversity, and protect the oceans. Currently, more than 70 companies in the fashion and textile industry, representing over 200 brands, are participating in The Fashion Pact. The Valuence Group is the second Japanese company to join and the first Japanese reuse company to join.
A Brighter Future Through Membership in The Fashion Pact
Since its establishment in 2011, the Valuence Group has focused on creating circular economies around the reuse business in Japan and overseas by promoting the reuse of luxury brand goods, antiques, and art objects. As the first initiative of its type in the reuse industry in Japan, in May 2021, the group became the first company in the Japanese brand reuse industry to use the LCA (*1) method to calculate and disclose the products' avoided emissions, labeling the results as Resale Impact. Since May 2022, avoided emissions related to carbon dioxide and water usage has been included on sales tags and product information for most merchandise sold at ALLU vintage brand shops and online store. By joining The Fashion Pact, the Valuence Group intends to not only further reuse, the core of the Valuence business, but to also confront social issues and strengthen activities to expand circular economies in Japan and abroad.
*1 Life Cycle Assessment (LCA): A method for quantitatively evaluating the environmental impact of a product or service over its entire life cycle (from resource extraction to raw material production, product manufacturing, distribution and consumption, disposal, and recycling) or at specific stages at each step.
*2 Environmental footprint: The environmental impact of greenhouse gases and other substances emitted by individuals, groups, companies, etc., in the course of their lives and activities.