STAR BUYERS AUCTION Launches Fulfillment System Service; Sales Support for Merchandise Won at Auction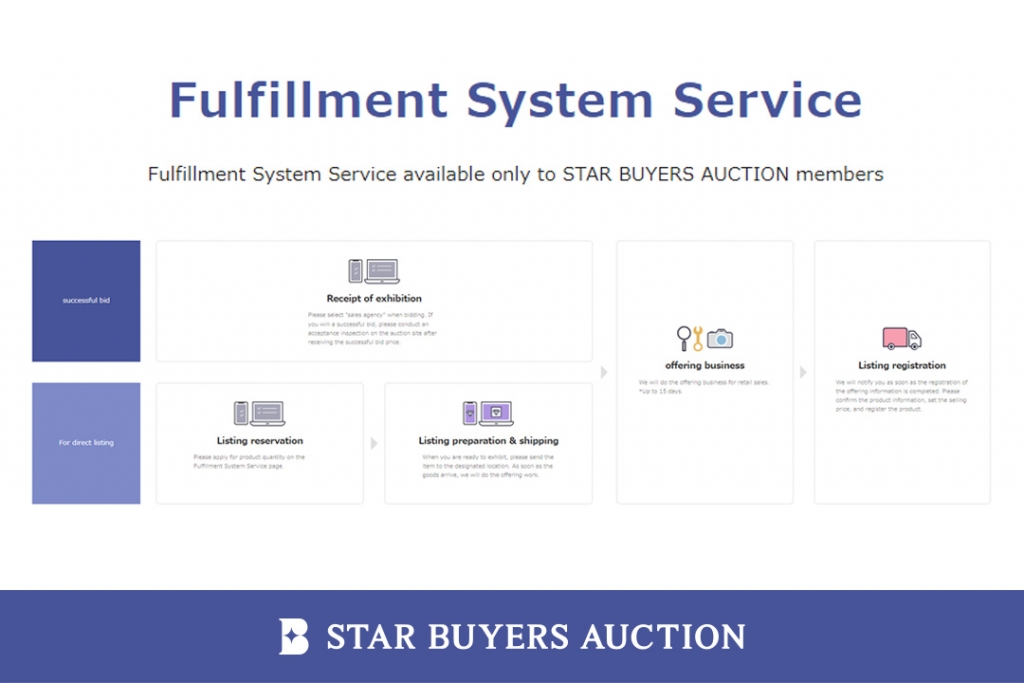 Facilitates Sales Channels in Japan and Overseas at ALLU Brick-and-Mortar and Online Shops, Other E-Commerce Sites
Valuence Japan Inc. (Tokyo; Susumu Muguruma, representative) pursues the purpose of Circular Design for the Earth and Us, and encourages more people to focus on what is most important in their lives. The company unveiled its Fulfillment System Service on May 10, 2023 for corporate members of STAR BUYERS AUCTION, a BtoB auction business for luxury brand goods operated by Valuence Japan.
Maximize Sales via Automated Listing on Japanese and International Sales Channels
Launched in April 2013 as a BtoB auction service, STAR BUYERS AUCTION has grown steadily, transitioning to online-only auctions in April 2020. With online operations, STAR BUYERS AUCTION conductions auctions without restrictions as to location or time, and the business is finding an increasing number of partners not only in Japan but also overseas.
Many reuse companies have become more conscious of cash flows given the recent unsettled times. Many others who wish to enter the global markets are hesitant to do so for lack of resources and other reasons. In response to these issues, Valuence Japan has introduced its Fulfillment System Service. This new service provides support for sellers beyond their successful bid at auction, helping them sell their merchandise to consumers.
Sellers using the Valuence Japan service will experience significantly reduced operating costs related to merchandise measurements, photos, information, etc., all handled by the Fulfillment System Service.
Merchandise can be sold through ALLU pre-owned brand shops(
https://alluusa.com/
), the ALLU online store, and other e-commerce sites such as Rakuten and eBay. In this way, a wide range of merchandise can be viewed by potential buyers in the Japanese and overseas markets, leading to more sales opportunities.
The ability to sell merchandise through STAR BUYERS AUCTION in addition to ALLU provides another option for sellers to take advantage of the numerous Valuence sales channels overseas. In this way, sellers can mitigate the fear of unsold or overstocked merchandise, sell more products, and increase opportunities to generate cash.
The Valuence Group will continue to enhance value as an auction platform by expanding the STAR BUYERS AUCTION Fulfillment System Service and strengthening engagement with business partners.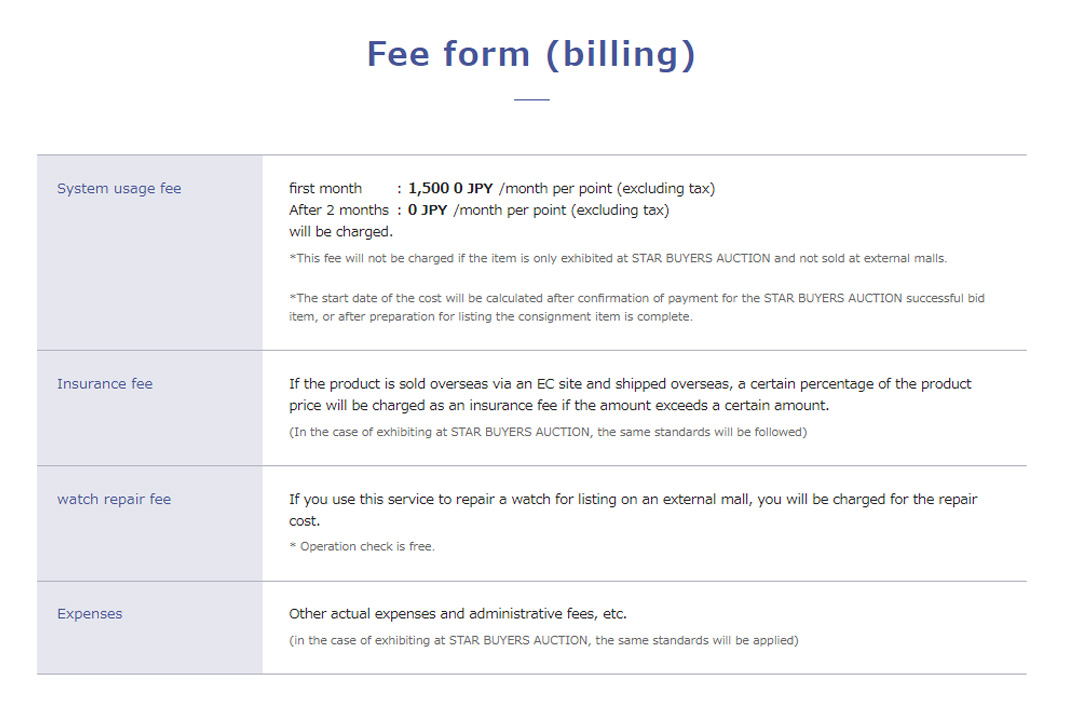 ■ STAR BUYERS AUCTION Fulfillment System Service Overview
・Service start date: Wednesday, May 10, 2023
・System usage fees: 1,500 yen for each item (first month); 1,000 yen for each item (second month onward)
・Service details:
・ The Fulfillment System Service takes custody of merchandise won at STAR BUYERS AUCTION, readying items for sale and shipping through ALLU (brick-and-mortar shops or online), Rakuten, eBay, etc.
・ The Fulfillment System Service takes custody of merchandise owned by STAR BUYERS AUCTION partners, performing inspections, sales through ALLU, etc.
・ The Fulfillment System Service handles merchandise inspection (data entry), maintenance, cleaning, product photography, product management, shipment packaging, shipping, etc.