Nanboya Enters the Indonesian Market Opens Long-Awaited No.1 Location in Southeast Asia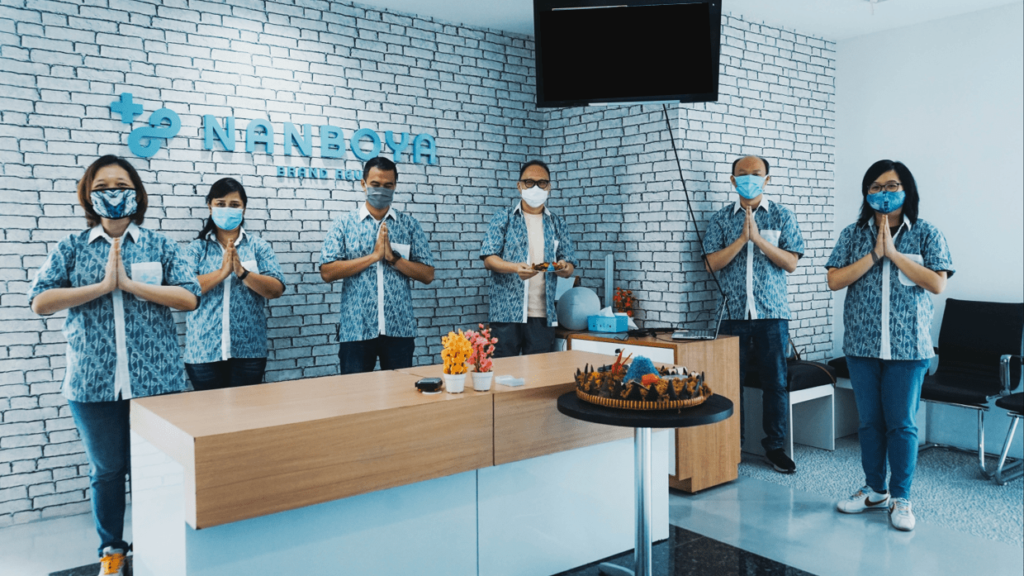 Aiming for global expansion, the Valuence Group offers life-changing value tailored to all our stakeholders, encouraging every person in the world to live in a way that is true to yourself.Valuence Group company Valuence International Limited (Hong Kong Special Administrative Region of the People's Republic of China; Susumu Muguruma, president) has announced that luxury brand item buying business Nanboya has opened a location in Indonesia, adding a second overseas location in addition to its buying office in Hong Kong.
Nanboya intends for this new location to drive growth in Indonesia and spread the Japanese purchasing service in the region.
Since establishing a local subsidiary in Singapore in December 2019, Valuence International has pursued a full-scale approach to Southeast Asia, preparing to open a Nanboya location in Jakarta, Indonesia in cooperation with a local subsidiary.
The impact of COVID-19 made for difficult circumstances during local preparations, but the long-awaited office was opened on August 24 in line with the company's decision.
Indonesia's recent rise among Asian nations has been accompanied by an increase in the number of wealthy citizens and social media-driven awareness of investing in luxury brand item. At the same time, however, Indonesia has almost no businesses that specialize in the purchase of luxury brand items. Given the strict regulations on foreign investment, few Japanese companies have entered the local market. In fact, Nanboya will be the first Japanese company to have a luxury brand item buying office in the country*.
*Based on internal research.
The opening of this new location will be another move to spread Nanboya earth-friendly and smart purchasing services aimed at helping the sustainable economic growth of Indonesia.
■ Indonesia Office Overview
The Nanboya Indonesia Kebon Sirih buying office opened in central Jakarta, the political and economic center of the capital city. The Indonesian people are generally friendly toward Japan and have excellent communication skills. The company plans to continue the unique Nanboya purchasing style sensitive to the emotional attachments customers have to their belongings. At the same time, the company will offer services that incorporate unique culture and traditions of Indonesia. In addition, local staff will wear original uniforms made from batik, the traditional fabric of Indonesia. Customers will be greeted with bright-colored, friendly uniforms that are typical of Indonesia. Moving forward, Nanboya will leverage social media and online strategies to further develop the Nanboya brand in the country.
・Buying office: Nanboya Indonesia Kebon Sirih
・Grand opening: August 24, 2020
・Location: TRIO Building(Jl. Kebon Sirih No.63, RT.4/RW.2,Kb. Sirih, Kec. Menteng, Kota Jakarta Pusat, Daerah Khusus Ibukota Jakarta 10340)
・Business hours: 11:00 to 19:00 (local time)
*Due to shortened operations related to COVID-19, business hours will be 10:00 to 18:00 weekdays and 10:00 to 16:00 Saturdays (closed Sundays) for the time being
・Eligible items: Luxury brand items (bags, watches)
・Language support: Indonesian, English
・Instagram:@nanboya.id
■ Nanboya Overview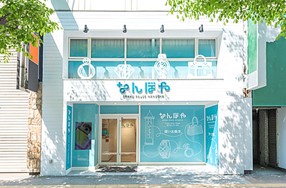 Luxury brand item buying business with more than 70 locations in Japan and one location in Hong Kong. Nanboya offers a path toward smarter, more dignified and earth-friendly lifestyles, encouraging customers to offer unused items for reuse rather than disuse, all the while exercising sensitivity to the emotional attachments between customers and their belongings.
・・Official website:
https://nanboya.com/