Launch of the New ONEGAI ALLU Service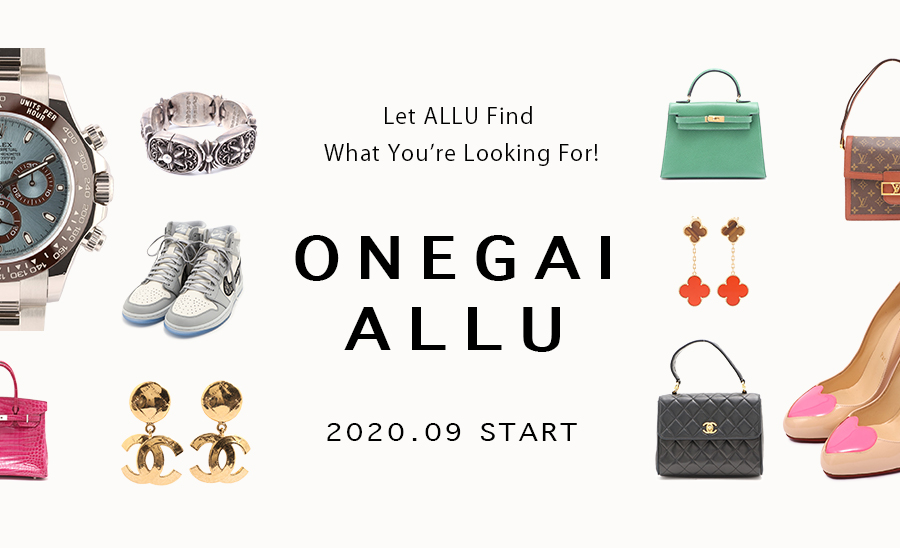 Request the exact item you want, and ALLU will deliver it as soon as they find it.​​
The Valuence Group offers life-changing value tailored to all our stakeholders, encouraging every person in the world to live true to yourself. Valuence Group company Valuence Japan Co., Ltd. (Tokyo; Susumu Muguruma, representative director and president) today announced that ALLU will launch the ONEGAI ALLU service, designed to help customers find hard-to-locate items, including products that are no longer sold at regular offices. ALLU is a secondhand and vintage goods shop owned and operated by Valuence Japan.​
ALLU to leverage domestic and overseas offices in searching for hard-to-locate items​
Today, bags and dresses featuring designs that are years or even decades old is becoming a norm of modern fashion. The demand for used items and vintage products, which allow you to enjoy sustainable and personal fashion, increases year by year. However, many products have been discontinued, making it difficult for consumers to find what they truly want at an office.​​
ALLU has received numerous inquiries from customers about different colors for certain models, brand items from certain years, etc. In response, the vintage shop business decided to launch ONEGAI ALLU, a new service to help customers find exact items.​​
Through this service, ALLU will offer priority notification to customers upon the arrival of their requested items, helping customers enjoy secondhand items and vintage fashion tailored to their tastes.​​​​
■ ONEGAI ALLU Features​
ONEGAI ALLU searches for requested items by making full use of the purchasing power of the Nanboya Group, a luxury brand goods buying business with 75 offices in Japan and three offices overseas. ALLU also leverages its overseas relationships to find items.​​​​
✔Customers simply provide details related to color, model name, and condition of their desired product. ​​
​​​​​ In addition to an abundant range of personal requirements such as brand name, category, color, price range, and product condition, customers may also provide specific keywords related to their desired item. ​ Tell ALLU your specific requirements such as the product model name and year of production.
✔Then, ALLU will search for the item all across the world!
​ Making use of the Nanboya Group purchase power, which continues to grow in Japan and overseas, ALLU will search for discontinued or rarely circulated items, including those that ALLU has never purchased in the past.
​✔Once located, items can be sent to an ALLU location for pickup.​
​ When ALLU finds an item closely matching a customer's requirements, the shop sends a priority notification. In addition to purchasing from online stores, customers can order items for pickup at nearby locations. ALLU encourages customers to see their item in person for a final confirmation. After all, the customer already went through the trouble to describe and wait for their long-desired treasure.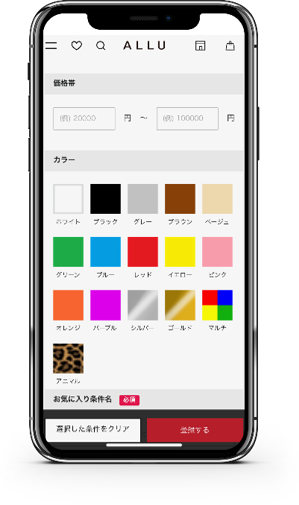 ​
ONEGAI ALLU input screen (tentative UI)​
​
■ALLU Overview
ALLU is a vintage goods shop offering carefully curated secondhand high fashion brand items, including everything from street brands to luxury brand goods.
Location: ALLU Ginza (5-3-14 Ginza, Chuo-ku, Tokyo)​ ALLU Shinsaibashi (1-10-9 Chuo-Ku, Osaka City, Osaka)​
Official Online Store:
https://allu-official.com
Instagram:@allu_onlinestore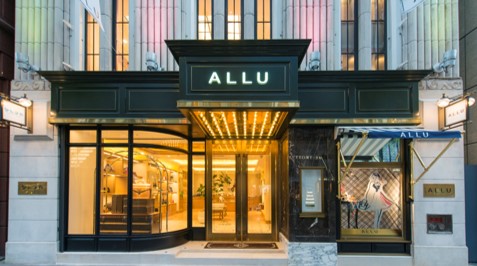 ALLU Ginza​