Brand Purchase Business Nanboya Exceeds 100 Locations​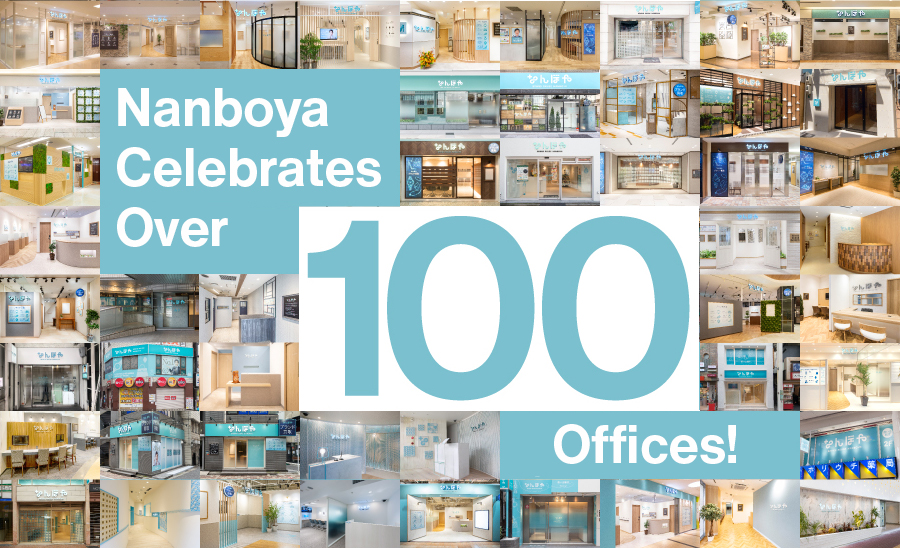 On Dec. 1st, 2020, 28 NEOSTA Offices Convert to the Nanboya Brand​
The Valuence Group offers life-changing value tailored to all our stakeholders, encouraging every person in the world to live true to yourself. The Valuence Group has announced that NEOSTA brand purchase offices, which are operated by Group company NEO-STANDARD Co., Ltd. (Neo Standard / Headquarters: Sumida-ku, Tokyo; Representative: Dai Goto), will unify under the brand purchase Nanboya brand as of December 1. This new addition means there will be more than 100 domestic Nanboya offices in operation.​
Growing Office Footprint for Brand Purchase Business Nanboya, the #1 Business in Customer Satisfaction*1​​
Nanboya offices specialize in purchasing branded goods such as watches, bags, precious metals, and jewelry, with 74 offices in Japan and three offices overseas*2. Nanboya is #1 in customer satisfaction*1.
​ On September 30, 2020, NEO-STANDARD Co., Ltd., which operates the NEOSTA purchase offices, became a member of the Valuence Group. Since then, with the aim of further business growth of the entire Group and creation of further synergies between Nanboya and NEOSTA, the Group has been making preparations ahead of integration under the brand purchase Nanboya brand. As of December 1, 2020, all 28 NEOSTA offices will be reborn as Nanboya offices. This new addition will grow the directly-operated Nanboya network to more than 100 offices in Japan and overseas.​
In addition, the Group is making preparations so that guests will be more satisfying than ever during office visits. These efforts include unifying services and customer service/reception styles across all purchasing offices, offering more easy accessibility to our purchase experience and creating more peace of mind.​
*1 As of November 1, 2020
​ *2 Overall satisfaction according to a 2018 survey by JMA​ Research Institute​
All Offices to Offer Private Spaces, Offering a Novel Customer Experience in Undeveloped Areas​​​
Many of these 28 new Nanboya offices are located in yet-undeveloped areas, primarily in the Tokyo metropolitan region. Office interiors are being revamped to include a full set of private and privacy-minded customer service booths, creating a salon-like space. On the services side, the Group aims to provide a customer experience providing a greater level of satisfaction to each and every customer, leveraging Nanboya's industry-leading product database while answering region-specific purchase needs.​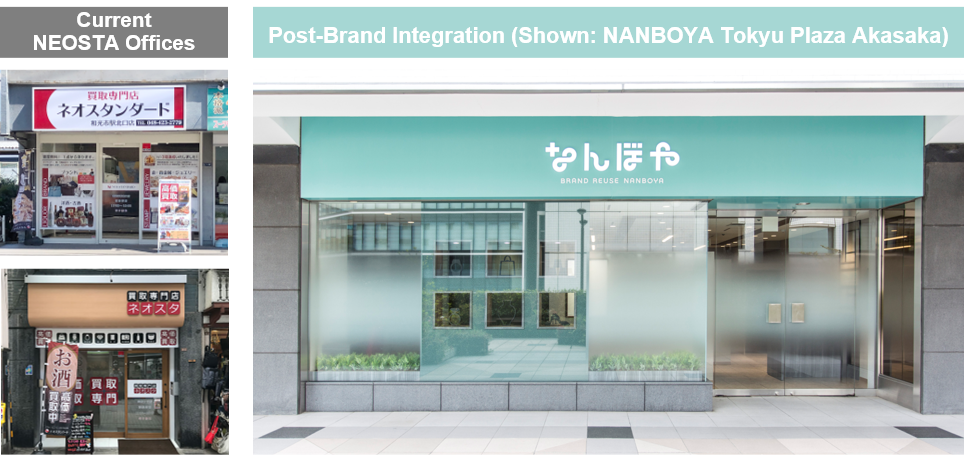 In order to achieve the goals of the Valuence Group's VG1000 medium-term management plan, the Group is making preparations to open more office not only domestically in Japan, but also abroad in Asia, the United States, Europe, and other regions. Going forward, the Valuence Group as a whole will continue to provide reuse experiences tailored to each customer, making strides forward toward greater business expansion.​