Nanboya Opens its Second Indonesia Location!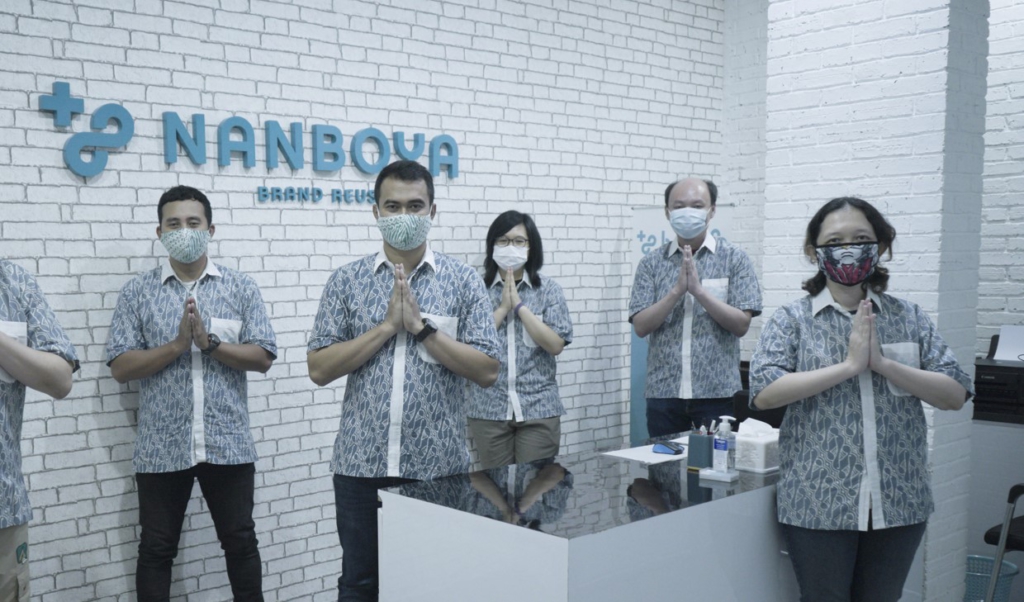 Toward Further Strengthening of Purchasing by Launching in a Wealthy Residential Area​
The Valuence Group offers life-changing value tailored to all our stakeholders, encouraging every person in the world to live true to yourself. Valuence Group company Valuence International Limited (Headquarters: Hong Kong Special Administrative Region of the People's Republic of China; Representative Director and President: Susumu Muguruma) has announced that luxury brand item buying business Nanboya has opened the NANBOYA Indonesia Trafique Coffee Office on December 7, 2020, making it the brand's second location in Indonesia.​​​
Indonesia's Second Office Opens with the Aim of a Stronger Pitch to the Wealthy​​
Valuence International, a company accelerating the expansion of its buying locations in Southeast Asia, opened the very first in the region on August 24, 2020 with its NANBOYA Indonesia Kebon Sirih Office. Later that year, on September 1, it would open its second, the NANBOYA Singapore Office.​
Now, the newest Nanboya location to open becomes Indonesia's second – the NANBOYA Indonesia Trafique Coffee Office. This office has opened inside the Trafique Coffee shop, a well-loved local hotspot offering a pleasant, authentic coffee experience. ​ The first Indonesian office is located in an office district area in northern Jakarta, while the second office was opened in a residential area in southern Jakarta, a high-end district enjoying popularity with local expatriates and celebrities and an expected growth in the number of wealthy persons in the future. In this way, Valuence is working to create new customer touch points that are unique versus those of the first office, aiming to approach potential customers with higher affinity.​
Valuence to Continue to Open Offices, Aiming for Greater Awareness in Asia​​​
The made-in-Japan courteous customer service characteristic of Nanboya has earned the first Indonesia office a warm reception. Its services, offering speedy assessment and immediate cashing after purchase is completed, have been well-received for its novelty even in Indonesia, a place of ongoing economic growth.
​ The Group is currently preparing to open offices in Southeast Asian countries such as Indonesia, the site of this new second location, as well as in East Asia, centered on Hong Kong, continuously expanding awareness of Nanboya and its office footprint. In this way, it will propose a clever, eco-friendly lifestyle as an option for enriching people's lifestyles.​
■About NANBOYA Indonesia Trafique Coffee Office​
・ Office name: NANBOYA Indonesia Trafique Coffee Office​
・ Grand opening: Monday, December 7, 2020​​
・ Address:Jl. Hang Tuah Raya No.9, RT.2/RW.6, Gunung, Kec. Kby. Baru, Kota Jakarta Selatan, Daerah Khusus Ibukota Jakarta 12120 ​
・ Business hours: Monday to Friday, 10:00 AM to 6:00 PM (local time)​
*Weekend and holiday services are limited to those with advance reservations​
・ Eligible items: Watches, bags, jewelry, accessories​
・ Language support: Indonesian, English​
・ SNS:Facebook…
https://www.facebook.com/nanboya.id
​ / Instagram…
https://www.instagram.com/nanboya.id/
​
​