The Valuence Group​ Expands from Japan to Asia, Europe, the US, and the Middle East​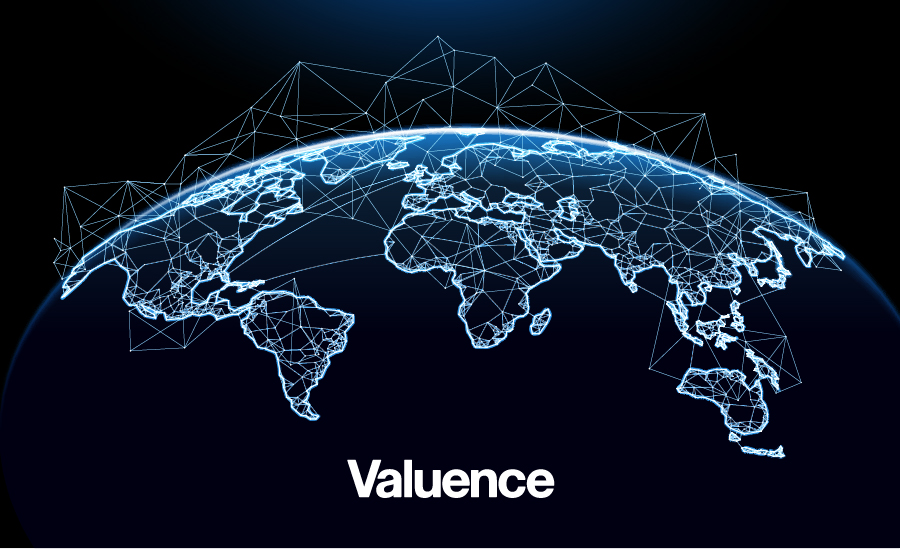 Further Strengthening Overseas Expansion and Accelerating Business Expansion from 2021
The Valuence Group offers life-changing value tailored to all our stakeholders, encouraging every person in the world to live true to yourself. The Valuence Group (Group CEO: Shinsuke Sakimoto) will strengthen overseas expansion to a higher level in the interest of achieving the goals of its VG1000 medium-term management plan, which covers the period to FY2025. In 2021, the Group will accelerate business expansion with the aim of full-scale business activities not only in Asia but also in Europe and the United States, and further expanding into the Middle East.
Expansion into Three Southeast Asian Countries in 2020​ Future Expansion Confirmed for Three More Asian Countries ​
In 2017, the Group launched and began operation of STAR BUYERS AUCTION, and opened a new Nanboya brand purchase shop in 2019, both in Hong Kong. Further, in 2020, it expanded into Southeast Asia, opening Nanboya locations in Singapore, Indonesia, and Malaysia.
In Hong Kong and Singapore, where its local subsidiaries are located, in addition to strengthening purchases at Nanboya, the Group is working to develop partners to participate in the STAR BUYERS AUCTION and accepting consignments, building a business foundation in Asia both in terms of purchasing and sales.
Further, the Group has determined to use new Nanboya openings to expand into the Philippines and Thailand, and to launch operations at its Chinese local entity in order to strengthen ALLU, its sales business, in 2021. Currently, the Group is making preparations and adjustments in the lead-up to launching business activities, such as new office openings.
Going Beyond Asia to Conduct Full-Scale Business in Europe and the United States
The Group has established local subsidiaries in the United States (New York) in January, France (Paris) in March, and the United Kingdom (London) in December of 2020. In partnership with stakeholders in Japan and each region, the Group has worked to prepare for the launch of business amid the COVID-19 pandemic. In these three Western countries as well, the Group will bring its business activities to a full-scale level in 2021, including launching direct purchases at offices and via delivery service and strengthening auction partner development.
Further Expansion into the Middle East
Currently, the Group is making preparations for expansion into undeveloped areas, in parallel to its strengthening of business in Asia, Europe, and the United States.
Among these areas is the Middle East, the Group's next target. ​ Given the context of the region's abundant natural resources, it is said that there is a great deal of wealthy residents, making it a place with high affinity with the Group's business. As such, the Group is targeting entry and new Nanboya office openings in the UAE (Dubai) and Saudi Arabia.
In the VG1000 plan, Valuance also eyes expansion into the Oceania region. In the future, Valuence will continue to explore entry into new areas, and in newly-entered countries and regions, it will strive toward greater recognition, expansion, and deepening of its businesses. It will also work to build a supply chain for sale and purchase that goes beyond Asia and operates on a global scale.
■Overseas Expansion Scheduled for FY2021