Nanboya ​ Opens a Third Hong Kong Location in Kwun Tong! ​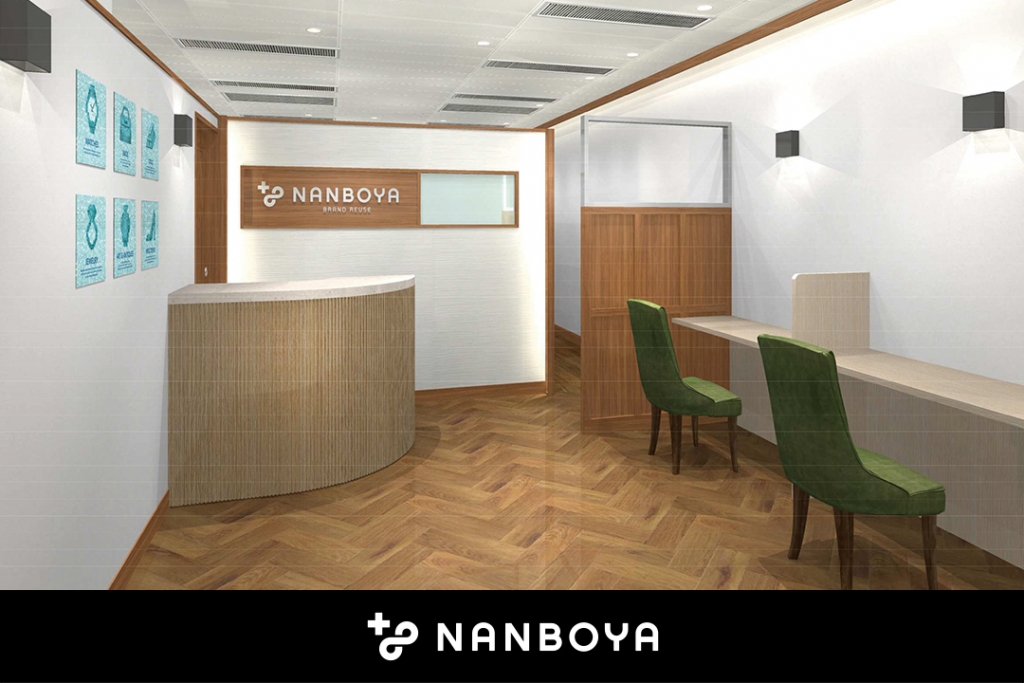 The Valuence Group offers life-changing value tailored to all stakeholders, encouraging every person in the world to live true to yourself. Valuence Group company Valuence International Limited (Hong Kong Special Administrative Region of the People's Republic of China; Susumu Muguruma, Representative Director and President) has announced that luxury brand item buying business Nanboya has opened the NANBOYA Kwun Tong Office on August 30, 2021, making it the brand's third location in Hong Kong. ​
Expanding the Nanboya Reuse Business in Hong Kong​​
​ Valuence International is working to popularize reuse overseas, promoting sustainable lifestyles. In July 2019, Nanboya opened its first overseas office in Tsim Sha Tsui, Kowloon Peninsula, Hong Kong. Central was the area selected for the second Hong Kong buying office, and Nanboya began serving more customers every day. The business launched by-mail purchasing and watch repair services in Hong Kong, leveraging the unique Nanboya customer service and business model developed in Japan to the delight of a wide cross-section of consumers in Hong Kong. ​
​
To a circular economy through reuse and expand its purchasing business overseas, Nanboya decided to open a new Hong Kong office in the One Pacific Centre shopping mall, located in Kwun Tong in the eastern area of Kowloon. ​
Why Kwun Tong?
​ Kwun Tong used to be the center of commerce and industry in the eastern part of Hong Kong's Kowloon district, lined with old buildings. With the opening of the 24-hour apm shopping mall, connected directly to the public transit station, Kwun Tong evolved into a hot spot for tourists. In addition, the subway lines have been expanded, make access to the entertainment districts of New Territories and Kowloon much more convenient. More recently, luxury apartments, office towers, and shopping malls have been developed in the area, making it a popular new residential district for people living in Hong Kong. ​
​
The One Pacific Centre shopping mall, new home to the Nanboya Kwun Tong Store buying office, is located conveniently near Kwun Tong Station. In the ever-evolving city of Kwun Tong, Nanboya will strive to expand recognition of its brand through courteous service emphasizing customer satisfaction. At the same time, Nanboya will expend even greater efforts to achieve recycling-oriented societies in which good no longer needed are provided a new generation of owners. ​
■ Buying Office Overview​​
​ ・Office Name:NANBOYA Kwun Tong
​ ・Grand Opening:August 30, 2021
​ ・Address:Room 1802, 18/F, One Pacific Centre, 414 Kwun Tong Road, Kwun Tong, Hong Kong
​ ・Business Hours:11:00 to 19:00  (local time)
​ ・Eligible Items:Luxury brand items (watches,​bags, accessories), jewelry, precious metals
​ ・Language Support:English, Cantonese,​ Mandarin, Japanese ​
​ ・SNS:Facebook…@Nanboya.HongKong / Instagram…@nanboya.hk