Nanboya Extends Online Purchasing to Midnight!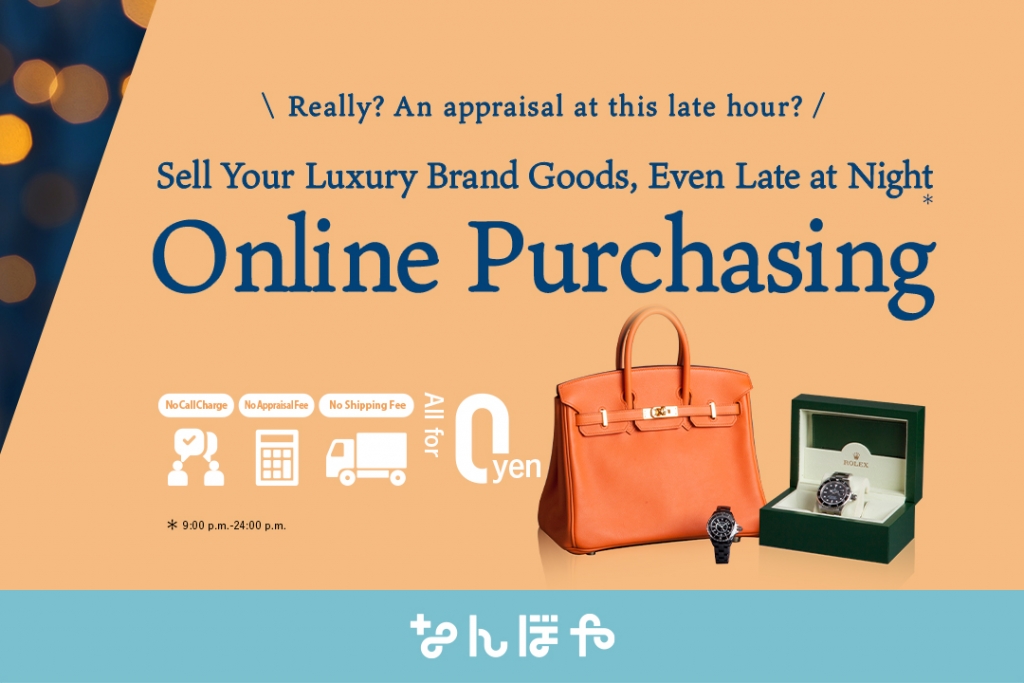 The Valuence Group offers life-changing value tailored to all stakeholders, encouraging every person in the world to live true to yourself. Valuence Japan Inc. (Tokyo; Susumu Muguruma, representative director and president) has announced that luxury brand goods buying company Nanboya will extend online purchasing hours to 24:00 beginning July 4, 2022. These extended hours will allow customers to use online purchasing services even until late at night, increasing the number of users and improving customer satisfaction.
Safe, Secure Appraisals From the Comfort of Home, Even Late at Night
Luxury brand buying business Nanboya operates 120 offices in Japan (including sister brand BRAND CONCIER) *1, specializing in purchasing watches, bags, jewelry, precious metals, antiques, and art objects. The business boasts the No.1 position in Japan in terms of annual purchase value*2. In May 2020, in response to the spread of COVID-19, Nanboya launched an online purchasing service that allows customers to get easy appraisal of their items via video call from the comfort of their homes.
The Nanboya online purchasing services allows customers to receive the same appraisal service as in person, but from the comfort of their own home. Value designers (appraisers) offer the same detailed customer service, making it easy for customers who prefer not to go out or have items that are difficult to bring to stores.
And now, taking advantage of the Nanboya online appraisal feature, customers can receive appraisals of their goods at their own convenience and in the comfort of their own home. The newly expanded service hours are perfect for busy individuals who find it difficult to visit a Nanboya office during the daytime or for persons who want to make the most of their late-night hours by taking advantage of the online service after 9:00 p.m., when physical Nanboya offices are closed.
*1 As of July 04, 2022
*2 Ranked No.1 in annual luxury brand goods purchase volume from individuals (total) as of October 19, 2021, based on an ESP Research Inc. survey (conducted August 30, 2021 through October 19, 2021)
Valuence Group Leverages Global Time Differences; Services Provided by Value Designers Stationed Overseas
This new late-night online purchasing service in Japan takes advantage of time differences, using Japanese value designers stationed in France and the UK, where the Valuence Group has local subsidiaries. These Value Designers are experienced in serving customers in Japan as well, and they provide the same level of product knowledge and customer service manners that customers expect from Nanboya locations in Japan.
The Valuence Group will continue to expand new methods of buying services based on in-person and online needs, encouraging the wider adoption of reuse.
Nanboya Online Purchasing Features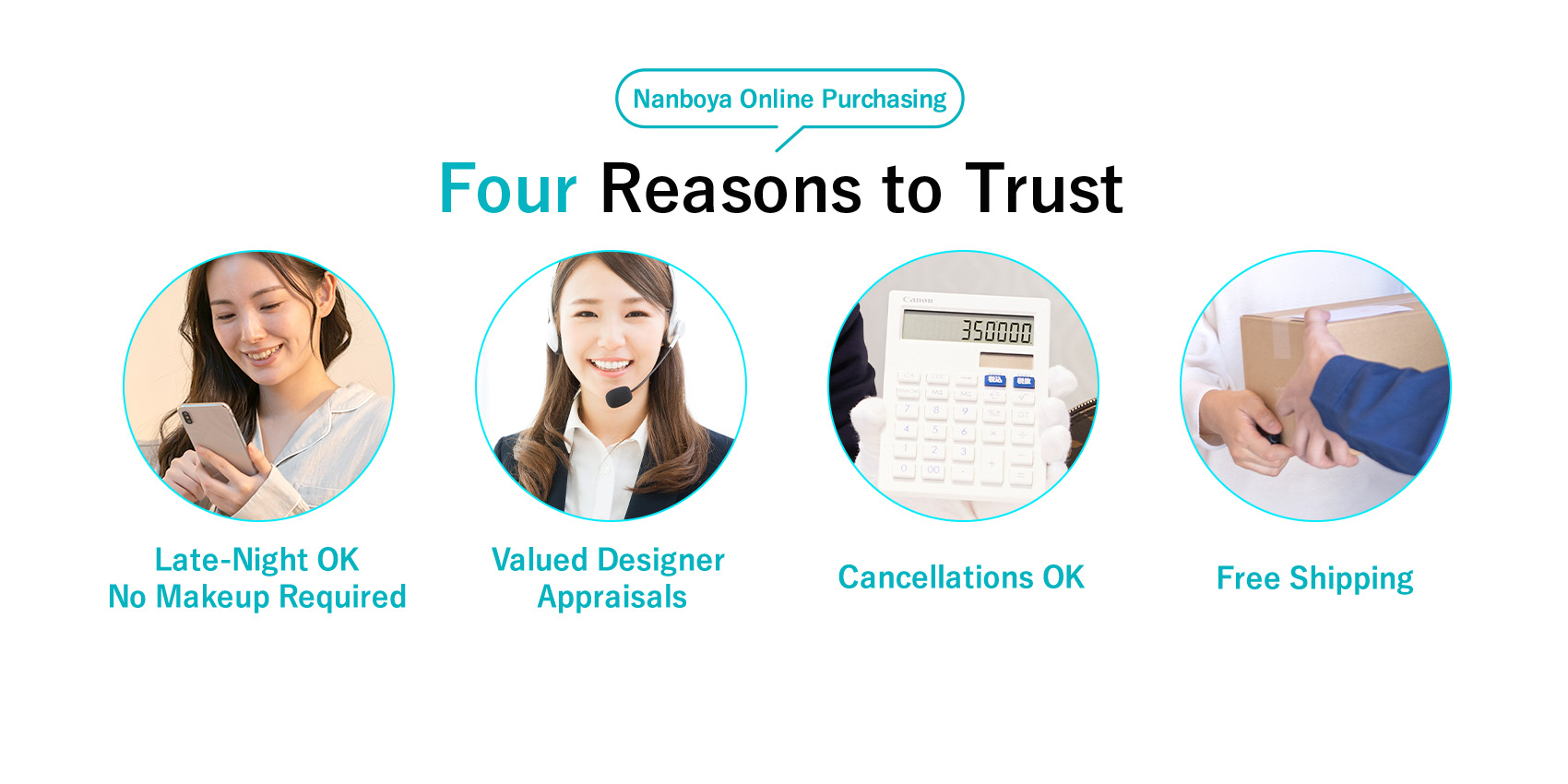 ■ Nanboya Online Purchasing Overview
・Eligible Regions: Japan, nation-wide
・Service hours: 11:00 – 24:00 (last admission at 23:30) *Except Saturdays, Sundays, and holidays
・ Eligible Items: Watches, bags, precious metals, others
・Link to Service:
https://nanboya.com/quicksell/all_brand/
■ Nanboya Online Purchasing Process
Application page:
https://nanboya.com/quicksell/all_brand/
1.Click the "Receive Appraisal Now" button to connect to customer support staff via outgoing phone call.
2.Customer support staff guides the customer through the process, after which the customer is connected to a Value Designer.
3.If the customer is satisfied with the amount offered after the appraisal, the purchase is finalized.
4.After the purchase is finalized, the customer proceeds to the application page for product shipment details.
5.As soon as Nanboya confirms receipt of item(s), the company sends the customer a deposit in the final amount of the agreed-upon purchase price.
*Some items may not be accepted due to Company regulations; these will be sent back to the customer.