Nanboya Launches Pickup Service Inside Marui Department Stores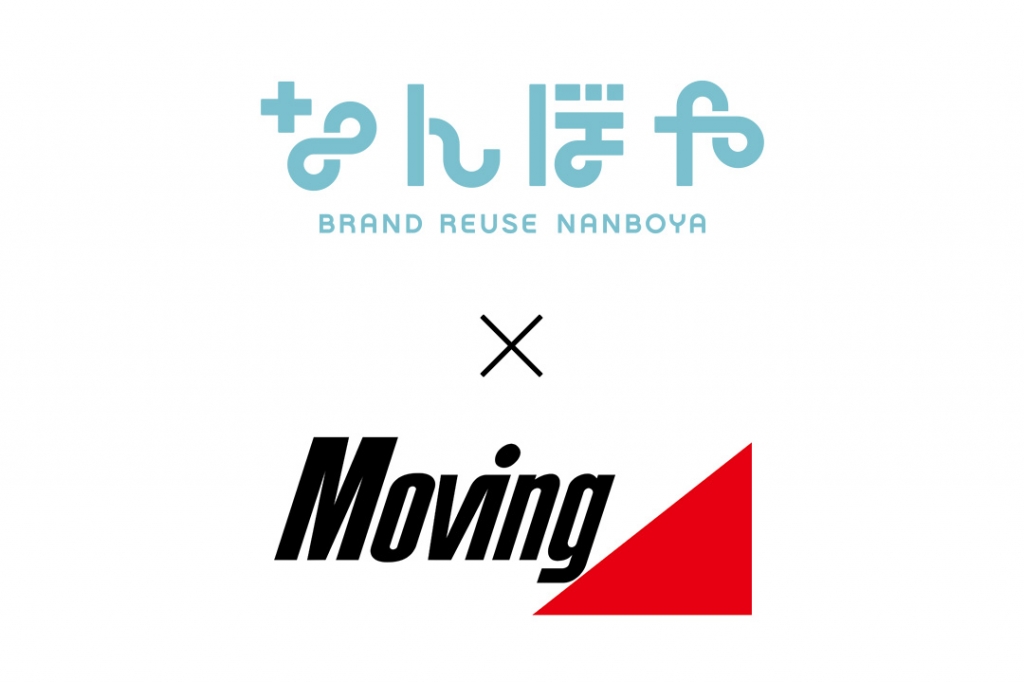 The Valuence Group offers life-changing value tailored to all stakeholders, encouraging every person in the world to live true to yourself. Valuence Group company Valuence Japan Inc. (Tokyo; Susumu Muguruma, representative director and president) has established an alliance with MARUI GROUP Co., LTD., MOVING CO., LTD. (Toda City, Saitama Prefecture, Japan; Mayuki Igayama, representative director and president; "Moving"), a Marui logistics company, to offer pickup services for customers who have sold their belongings via the Nanboya by-mail purchasing. The service began September 1, 2022.
No Packaging Needed, Just Bring Items to Marui for a New Reuse Experience
The Valuence Group operates the Nanboya luxury brand goods purchasing business and other goods purchasing businesses in Japan and overseas. The Group aims to create circular societies friendly to the earth by encouraging customers to become more familiar with the reuse lifestyle. The group also promotes the spread of reuse through approaches tailored to each individual customer, emphasizing the value of the in-office experience.
Meanwhile, the trds and Net Sales Pickup/Return Counter inside Marui departments stores offers collection and shipping services to reduce CO2 by reducing the number of deliveries. In this way, the company aims to solve social issues. These services allow customers to bring in their items without the need for special packaging, increasing the number of options available to customers.
To provide customers with a more convenient and accessible reuse experience, Valuence Japan launched the Nanboya x Marui service on September 1, 2022. Customers can use this service by bringing in their items sold to Nanboya through the Nanboya by-mail purchasing service to Marui department stores for pickup.
This service utilizes the Marui and Moving logistics network to receive and ship merchandise, and will create a new selling experience for customers by eliminating the time required to bring items to a Nanboya office for in-office negotiations or to wait at home for pickup for by-mail purchases.
Making Reuse More Convenient and Accessible
Through the launch of this new service, Nanboya aims to expand awareness and attract new customers in areas that do not have their own Nanboya offices. At the same time, Moving is seeking to expand its services and increase customer satisfaction. The synergies resulting from co-creation between the two companies will work to the benefit of the customer.
Valuence Japan will continue striving to create circular economies, communicating reuse through business alliances in ways easily accessed by customers.
■Service Overview
Items sold to Nanboya using the by-mail purchasing service can be taken to the following trds and Net Sales Pickup/Return Counter locations.
・Service start: September 1, 2022
・Business hours: See the business hours for each Marui location. (
https://www.0101.co.jp/
)
・Participating offices: YURAKUCHO MARUI, SHINJUKU MARUI HONKAN, UENO MARUI, KINSHICHO MARUI, NAKANO MARUI, KICHIJOJI MARUI, KOKUBUNJI MARUI, MACHIDA MARUI, MARUI FAMILY EBINA, OMIYA MARUI, MARUI FAMILY SHIKI, KASHIWA MARUI
・URL:
https://www.0101.co.jp/nanboya/