Pre-Owned Brand Shop ALLU Launches ALLU Fashion Market for Customers to Sell Products While Still in Use!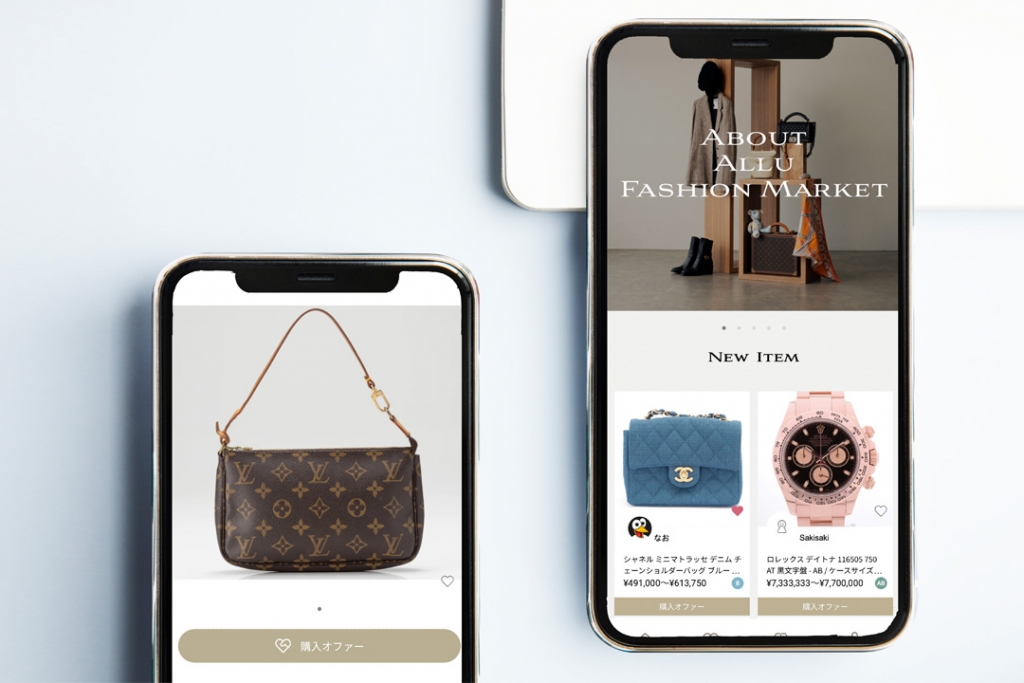 Sales are Only Final When Seller Agrees to Offer Price. Use Money From Sales to Purchase Other Items Right Away!
Valuence Japan Inc. (Tokyo; Susumu Muguruma, representative) pursues the purpose of Circular Design for the Earth and Us, and encourages more people to focus on what is most important in their lives. The company has announced the July 18, 2023 launch of ALLU Fashion Market, a platform for selling items purchased at ALLU shops or from ALLU online store. Sellers may use their goods, even while the items are listed for sale.
Create New Resale Value
Circular Design for the Earth and Us is the Valuence Purpose. And the Valuence Group seeks to accelerate connections between unneeded items and new owners in need, curbing waste and creating circular societies. Valuence's ALLU business operates three brick-and-mortar stores, located in Tokyo (Omotesando and Ginza) and Osaka (Shinsaibashi), as well as an online store. The business offers rare items from luxury brands, not to mention one-of-a-kind pre-owned (reused) products offering timeless value. ALLU also manages the new ALLU RENEWS PROJECT (
https://ec-jp.allu-official.com/pages/renews-project
)to encourage customers connect shopping at ALLU with positive contributions to the environment. The shop also helps customers make decisions about purchases that have a smaller environmental footprint than traditional products.
ALLU also implements measures to create opportunities for people to take a second look at products they no longer use, reminding customers to break from past habits and add their products to the reuse cycle, rather than throwing them away.
ALLU Fashion Market is one means to create societies in which the value of goods is passed from former owner to new owner, while the goods themselves are not thrown out, but circulated instead.
ALLU Fashion Market allows customers to list items purchased at ALLU stores and online stores for sale. The seller may still use their item while listed, and when an offer to purchase is received, the seller and buyer negotiate a final price. When both parties agree, the sale of the item is concluded. The seller sends their item to ALLU, who handles all inspections, condition checks, shipping, and payment processing. ALLU uses blockchain technology for important information, including the condition of the goods, authenticity, and ownership logs, issuing an NFT containing the information. By making the NFT accessible to anyone at any time, ALLU creates an environment in which customers transact with confidence.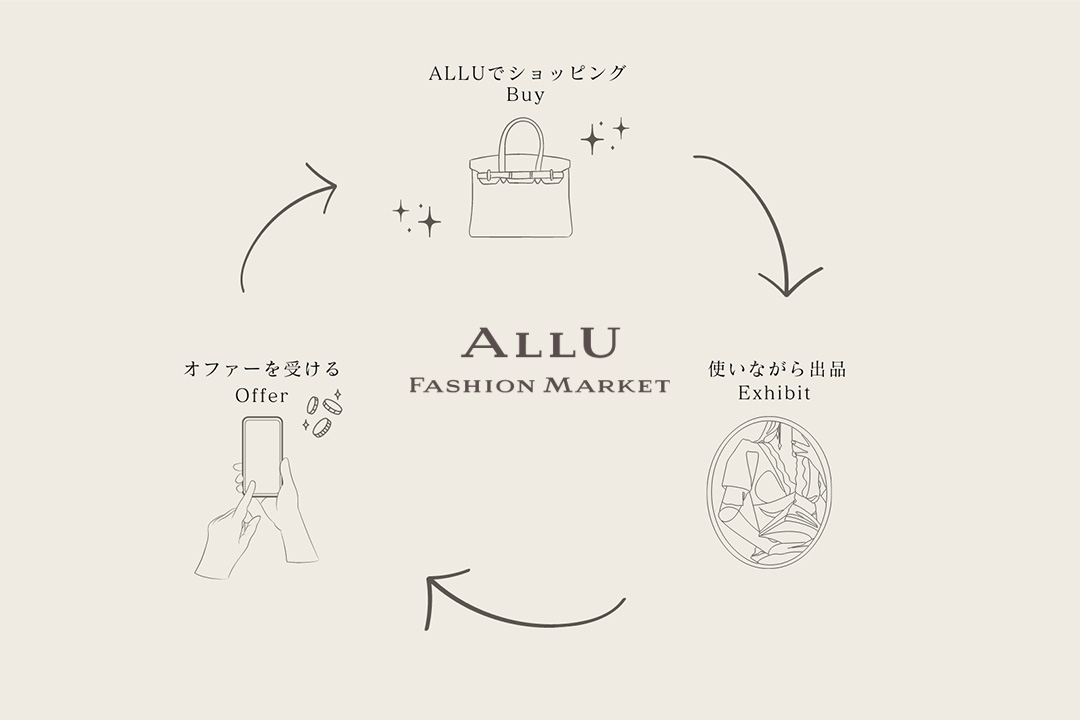 Features of ALLU Fashion Market
・Locate hard-to-find high-end brand products
・All items are authenticated NFT used as part of a secure trading platform
・Purchase items from social media influences
・Sell items while still using them
・Sale concluded only when both parties are satisfied with the price
・Monitor market prices for personally owned goods! Manage possessions as true assets
・Receive market price information for goods by simply taking a smartphone photo; list the item for sale at the same time
ALLU Fashion Market will provide customers with the experience of selling their products while still using them, encouraging circulation of both ALLU goods and ALLU goods purchased by customers to achieve the Valuence Group 2030 Vision: Establishing a world in which goods circulate via the Valuence platform through our relationships with customers and partners.
■ ALLU Fashion Market Overview
Launch: July 18, 2023
Operations: Purchase and sale of pre-owned products
App Store:
https://apps.apple.com/jp/app/allu/id1670784836
Google Play:
https://play.google.com/store/apps/details?id=jp.allu_official.allu
Official Website:
https://allu-official.com/jp/ja/