U.S. Motor Vehicles and U.K.-Based Twisted Group Limited Sign an Exclusive Distributorship Agreement for Japan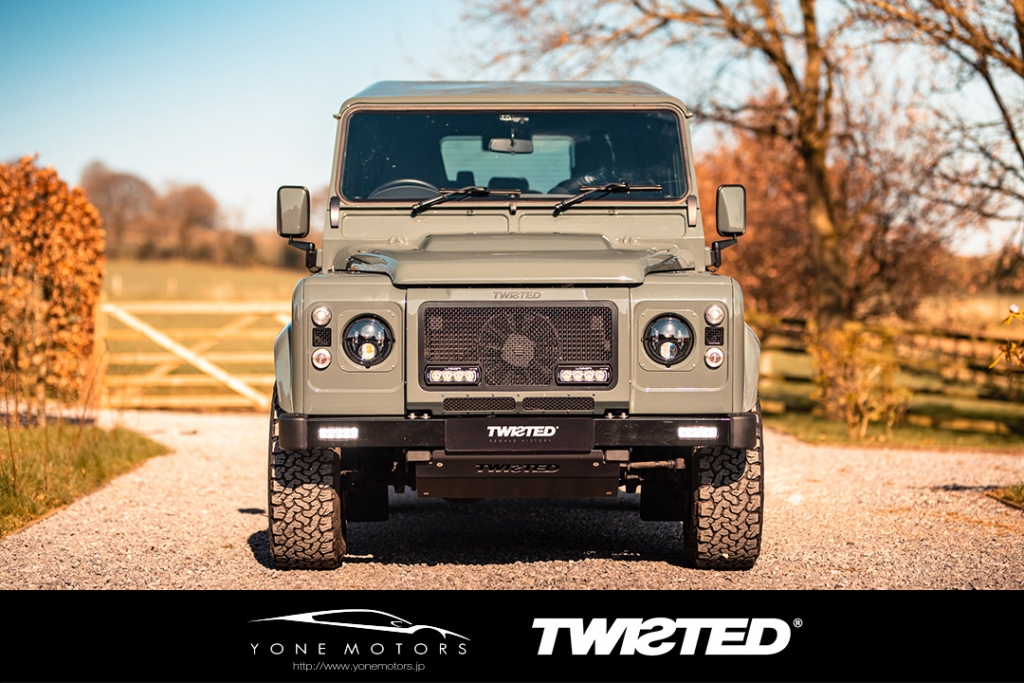 Aiming to Create Circular Societies Through the Upcycling of Imported Vehicles
Valuence Holdings Inc. (Tokyo; Shinsuke Sakimoto, representative director and president) pursues the purpose of Circular Design for the Earth and Us and encourages more people to focus on what is most important in their lives. Valuence Group company Yone Motors (Tokyo; Takeshi Yone, president) has announced that the company has signed an exclusive distributorship agreement in Japan on August 17, 2023 with Twisted Group Limited (North Yorkshire, England; Charles Fawcett, founder).
Partnership With Twisted Group Limited to Customize and Resell the Defender
Since its establishment in 2011, the Valuence Group has focused on creating circular economies around the reuse business in Japan and overseas by encouraging the reuse of luxury brand goods, antiques, and art objects. In February 2023, the Group made Yone Motors a wholly owned subsidiary. Yone Motors deals in new and used cars in Japan and overseas. The company also performs maintenance services that include vehicle inspections and checkups at its own shops. This new partnership will allow the direct sales of automobiles purchased through the "to C" channel of Yone Motors. In the past, the Valuence Group dealt with automobiles through its Nanboya luxury brand goods buying business, owned and operated by Valuence Japan. With strengths in maintenance techniques and technology, Yone Motors builds long-term relationships with customers and their valuable vehicles, contributing to the creation of circular economies that move unneeded vehicles to new owners in need.
Twisted Group Limited, with locations in England (North Yorkshire and London) and the United States (Texas), signed an agreement with Yone Motors as the exclusive distributor representing the company in Japan. This partnership will be the Twisted Group Limited's first entry into the Japanese market. Twisted Group customizes the Defender for comfort, functionality, and driveability, upgrading and reselling the famous model in peak shape and performance under the Twisted brand name. The agreement between Twisted and Yone for an exclusive distributorship in Japan was concluded after Twisted expressed support for the Valuence Group purpose: Circular Design for the Earth and Us. Twisted brand vehicles will be transported from North Yorkshire, England, beginning in November 2023 under what the partners envision to be a long-term relationship.
Valuence will continue to contribute to circular economies in the automobile market through this new partnership with Twisted Group Limited, a company that customizes and resells cars. The Valuence Group will continue to accelerate businesses across a variety of genres and fields, aiming to create circular economies in Japan and overseas through reuse.