ALLU Upcycle x 100°C Gallery to be held in Hong Kong!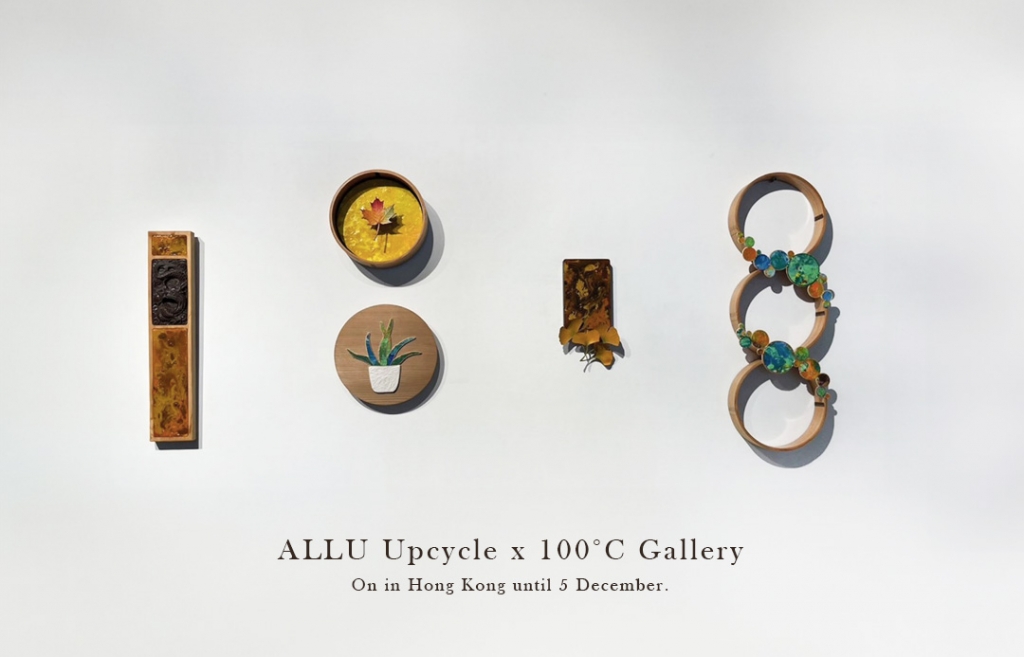 Five artists and companies from Hong Kong and Japan will collaborate to create new appeal
Valuence International Ltd. (Hong Kong Special Administrative Region of the People's Republic of China; Susumu Muguruma, Representative; "the Company," below) pursues the purpose of Circular Design for the Earth and Us, and encourages more people to focus on what is most important in their lives. The Company will hold the ALLU Upcycle x 100°C Gallery until December 5, 2023, in Hong Kong to exhibit and sell upcyclyed products.
Revealing the Value and Appeal of Antiques and Art Reborn Through Creative Upcycling
The Company aims to create a sustainable world by pursuing and advocating the reuse of luxury brand goods, antiques, and art as core group businesses. Last July, the Company launched ALLU Upcycle as a upcycling project to add value to antiques and art purchased in Japan, making these items more attractive. The Company decided to hold ALLU Upcycle x 100°C Gallery following last year's Nanboya Upcycle Antiques Exhibition x AMAZ Gallery.
This year's event will feature three artists from Hong Kong and two Japanese artists/companies who will participate and upcycle traditional antiques and art to maximize their value and appeal. The fushion of each artist's diverse experiences and their cultural, innovative, and creative skills will give life to must-see, unique works of art.
Through this project, the Company will strive to create a sustainable society.
■Artists and Companies Participating in the Project
Ling Lin (Hong Kong)
Ling Lin is an artist and designer based in Hong Kong. She holds a Bachelor's degree from the Academy of Visual Arts, Hong Kong Baptist University, and a Master's degree from the School of Design, The Hong Kong Polytechnic University. Ling Lin has also broadened her artistic and cultural horizons while studying in Japan and Italy. She has received numerous awards, including the ICVA International Council of Visual Arts Award and the Asian Youth Art and Design Alliance Award.

HK Carbon (Hong Kong)
HK Carbon always strives to use environmentally friendly materials such as recycled and reclaimed materials to minimize its impact on the environment when creating works of art. The organization aims to work together with students, art enthusiasts, and others interested in and passionate about sculptures to create and pursue these works of art through exchanges, collaborative projects, and exhibition.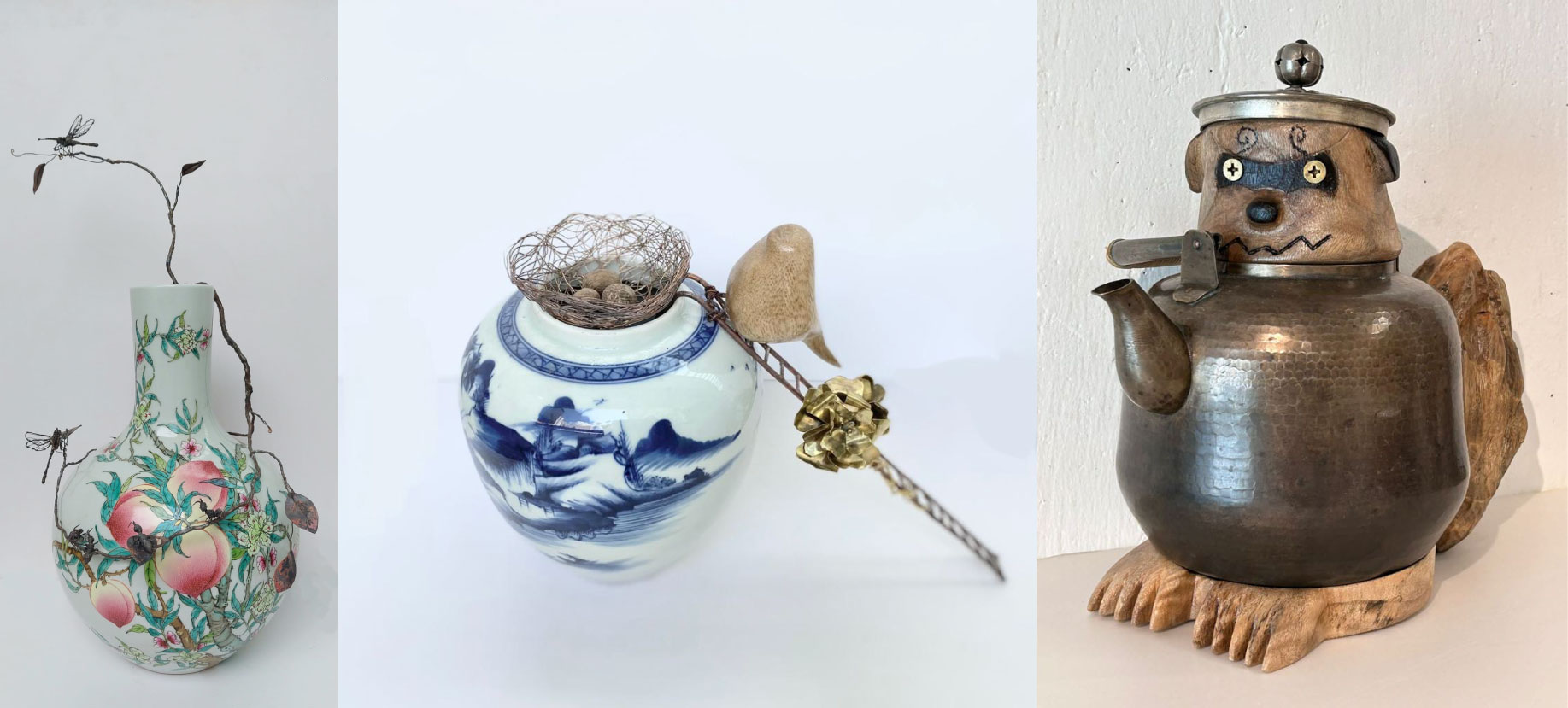 Stephanie Yeung (Hong Kong)
Through her paintings, Stephanie Yeung expresses the vicissitudes of life and social status. She has won numerous awards in national and regional competitions and was selected for the Global Ink Painting Exhibition in 2018 and 2021. In 2020, Stephanie Yeung founded Yuet Ting Zhai Art Studio. Here, she is committed to promoting traditional Chinese ink painting through teaching ink painting to children and brush painting to adults.

Yasuyuki Hirano (Japan)
Yasuyuki Hirano is a Japanese actor and narrator. He began his career as YASUHIRANO in February of 2023. Yasuyuki Hirano believes that acting is similar to drawing pictures and creating things. He aims to create works that resonate with people, putting his thoughts and feelings into each original (one-of-a-kind) work depicting spontaneous and emotional expressions.
Kien (Japan)
The name Kien originates from "ki," representing the four seasons of Japan, and "en," which is the keystone of Buddhism, meaning that one's path will always open if you value your encounters. Behind this name lies their desire to convey Japanese culture to all people around the world connected by fate through the four seasons and kimonos. Kien is mainly involved in the upcycling of vintage, beautiful kimonos in good condition.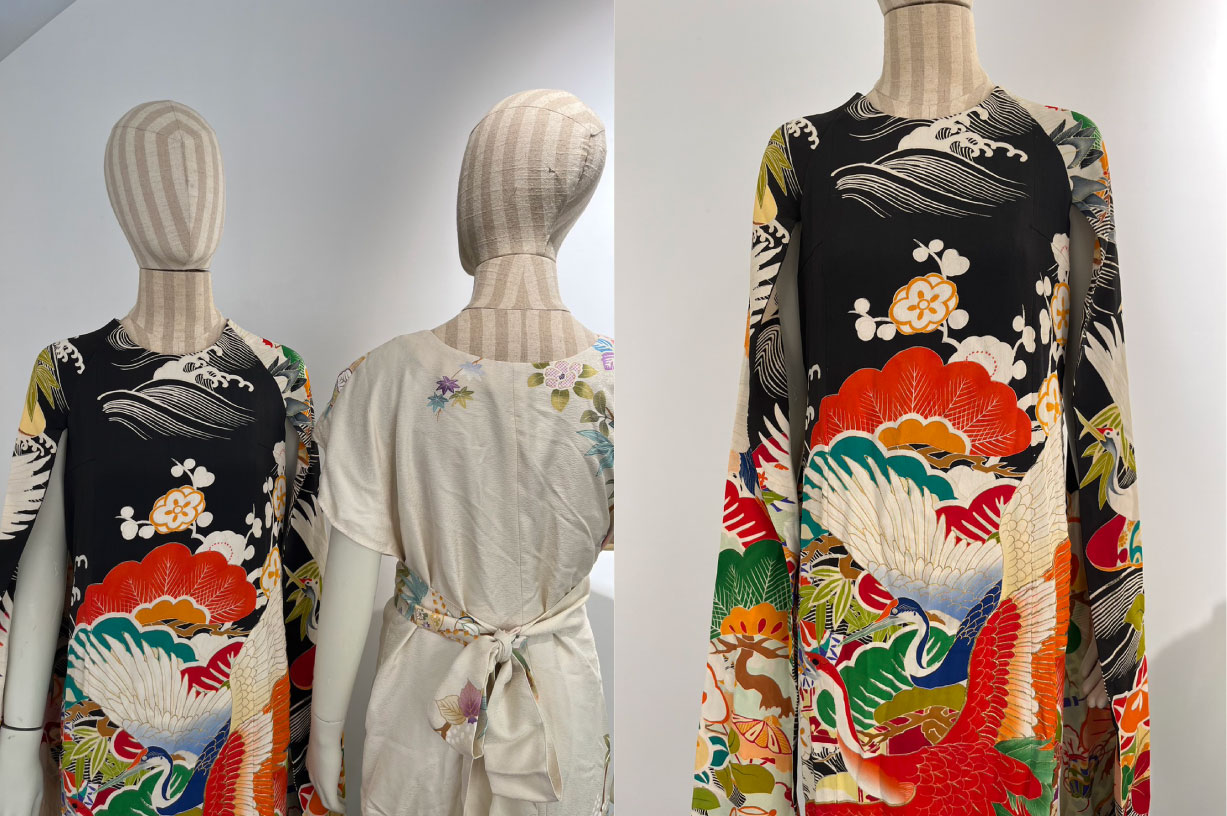 ■Overview of ALLU Upcycle x 100°C Gallery
Campaign period: November 6, 2023 – December 5, 2023
Venue: S606, Block A, PMQ, 35 Aberdeen Street, Central, H.K.
Time: 12:00 to 19:00 (local time)
Instagram:
https://www.instagram.com/100c_gallery/