Nanboya Adopts Paperless Purchasing in All Offices Nationwide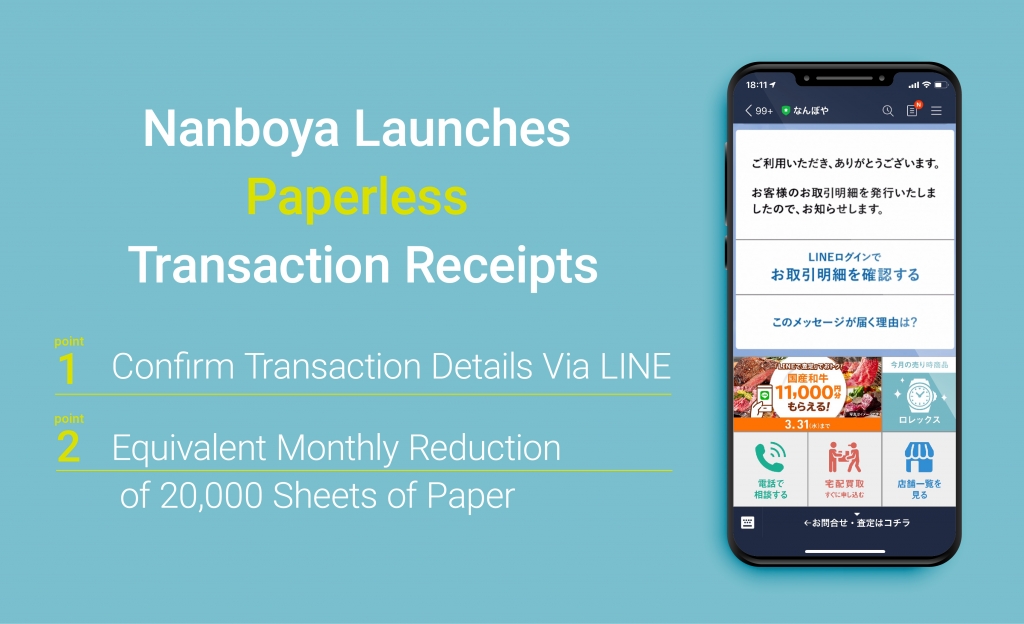 Confirm Transaction Details Conveniently Via LINE; Saves 20,000 Sheets of Paper Monthly​​​​
The Valuence Group offers life-changing value tailored to all stakeholders, encouraging every person in the world to live true to yourself. Valuence Group company Valuence Japan, Inc. (Tokyo; Susumu Muguruma, representative director and president) today announced that the company will adopt paperless technology for in-office transaction statements at luxury brand goods business Nanboya and purchase by appointment business BRAND CONCIER, both operated by Valuence Japan. The paperless technology system, scheduled for adoption beginning March 8, 2021, was developed by Valuence Group company Valuence Technologies, Inc. (Tokyo; Ryoji Fukaya, representative director and president).​。​
Reducing Paper Consumption by 20,000 Sheets per Month; Accelerating the Shift Toward Paperless Operations​​​​​
Both Nanboya and BRAND CONCIER have pursued paperless purchase transactions since August 2018, when the businesses began accepting electronic signatures and transitioning document storage to electronic formats.​
The new paperless system, developed by Valence Technologies, will allow customers to receive paperless transaction statements beginning March 8, 2021. The transaction statements will be available for viewing via LINE chat.​
Through this service, Nanboya and BRAND CONCIER will reduce the amount of paper used by approximately 20,000 sheets per month, contributing to a smaller environmental footprint. Pursuing digitalization in all aspects of purchase services, Valuence Japan aims to provide safe and highly satisfactory services while helping to achieve a recycling-oriented society.​​
Quickly Check Transaction Details Via LINE Chat​
Upon completion of a purchase transaction at Nanboya or BRAND CONCIER offices, statements detailing merchandise and purchase information or proof-of-custody for goods accepted at an office will be available through a message sent from the official Nanboya LINE account. In this way, customers can confirm the details of their recent transaction quickly and easily through LINE chat. Any statement issued on or after March 8, 2021, will be available to view from the official Nanboya LINE account at any time. This service will benefit both customers and the environment, as it eliminates the need for physical storage and reduces paper waste. ​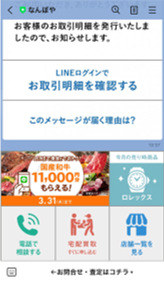 ​
Transaction Statement Mock-Up​
​
​
Check the Going Market Price of a Home in Three Seconds, Directly From LINE Chat​
Customers curious about the value of their homes can receive a simplified appraisal in a mere three seconds. Users may request a simplified real estate appraisal with a single tap on the LINE chat screen to see the value of their own home in the current market. There is no need to enter an address or other information. Even individuals who are not considering selling can receive an appraisal quickly and easily.​​
​
・Service start date: March 08, 2021​
・Participating offices: Nanboya and BRAND CONCIER locations throughout Japan​​
​​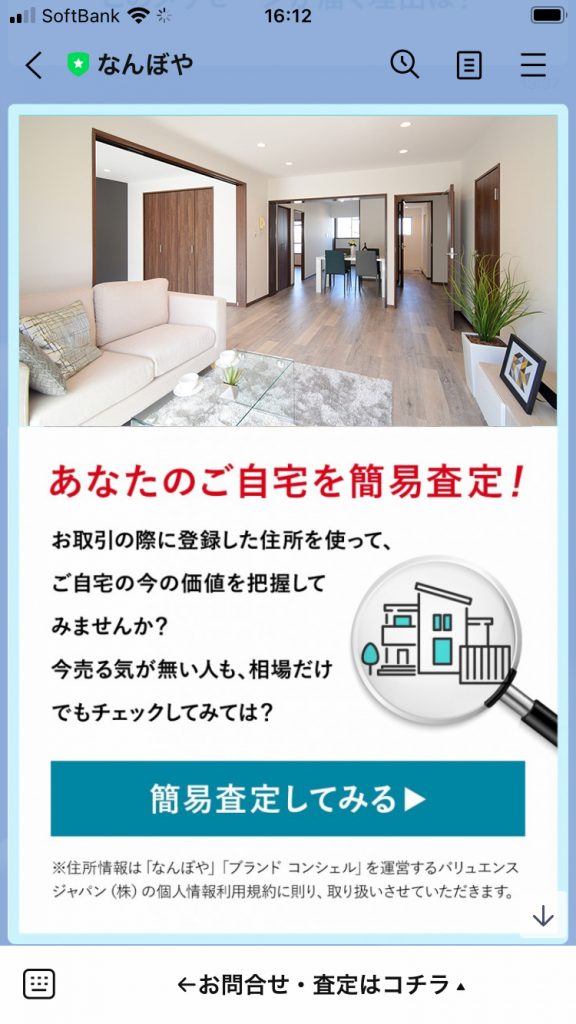 ​ ​
Simplified Real Estate Appraisal Mock-Up​
​
■Luxury brand goods buying​ business Nanboya​
​ Nanboya is a chain of more than a hundred buying offices across Japan, purchasing luxury branded goods, precious metals, jewelry, and more. In addition to direct purchase at the office, Nanboya purchases the aforementioned items at our customers' homes, via delivery service, and even online.​​
​

​​
​
■Purchase by Appointment ​BRAND CONCIER​
​ The first business in the reuse industry to operate luxury brand item purchasing offices through an appointment reservation system. Service lineup tailored to the detailed needs of our individual customers.​ ​​
​

​
​
​