Valuence and MAGO Gallery Grand Opening in New York City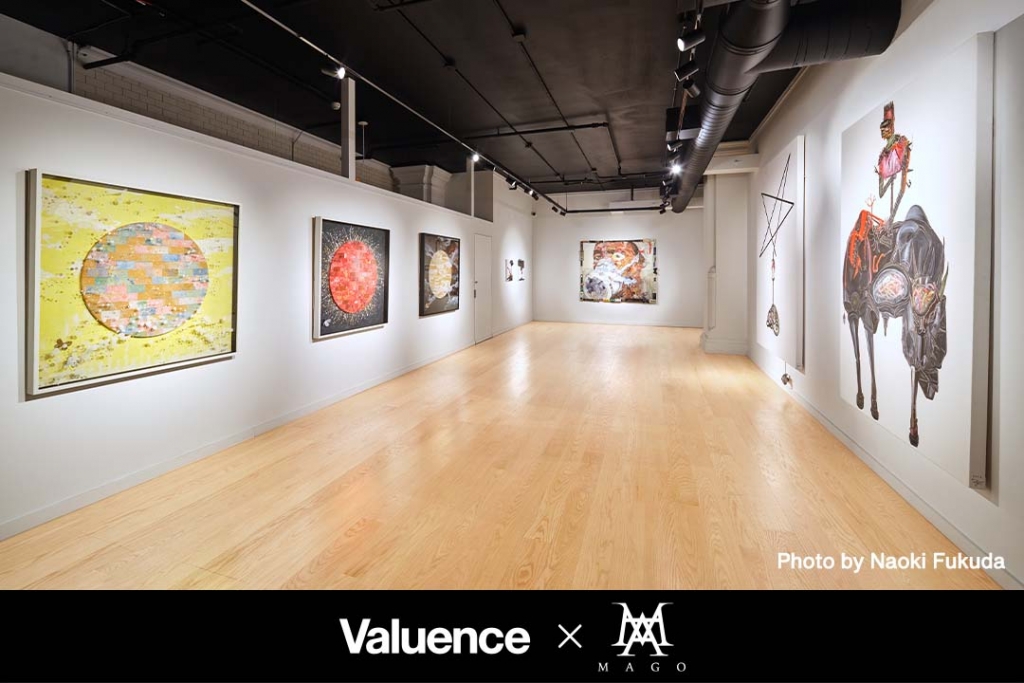 New Gallery in Addition to Locations in Hong Kong and Paris!
Inaugural Exhibit, Still a Black Star, Available Through April 16
The Valuence Group offers life-changing value tailored to all stakeholders, encouraging every person in the world to live true to yourself. The Valuence Group and Valuence Holdings, Inc. (Tokyo; Shinsuke Sakimoto, representative director and president) announced the April 1, 2022 opening of MAGO Gallery New York in New York City. MAGO Gallery is managed by artist Mago Nagasaka of MAGO CREATION Co., Ltd. (Tokyo; Mago Nagasaka, representative).
Japan's Leading Luxury Brand Goods Reuse Company and Artist Mago Nagasaka Join Forces to Open a Third MAGO Gallery in Addition to Hong Kong and Paris
The Valuence Group contributes to circular societies through the reuse of luxury brand goods, antiques, and works of art. Today, the group is speeding its reuse business around the world, including overseas expansion of luxury brand goods buying company Nanboya and the B-to-B online luxury brand goods reuse auction company STAR BUYERS AUCTION, which is building a partner base (vendors) overseas. The Valuence Group is also committed to sustainability, becoming the first Japanese luxury brand reuse company to adopt Life Cycle Assessment (LCA)*1 to measure and disclose initiatives for reducing its environmental footprint (*2). Other initiatives include membership in the Ellen MacArthur Foundation network, an international charity based in the UK that develops and promotes circular economies.
Mr. Nagasaka has been creating art using e-waste collected in the Agbogbloshie area of Ghana, the world's largest graveyard of e-waste, to communicate the current situation and raise awareness of the issue. Proceeds from the artwork are given back to members of the local community. Mr. Nagasaka has held numerous solo exhibitions in major department stores throughout Japan, and has been selected as one of the 30 Japanese Who Contribute to the World by Newsweek Japan.
Valuence and MAGO CREATION share a common goal of imbuing value in unneeded objects, raising awareness of the issues of overproduction and waste, and communicating these issues not only in Japan, but also to the rest of the world. Because of this shared goal, the Valuence Group has been inspired to support Mr. Nagasaka's efforts in opening galleries overseas. MAGO Gallery New York, which opened on April 1, 2022, will be the third overseas gallery, following the Hong Kong gallery (opened September 2021) and the Paris gallery (opened October 2021).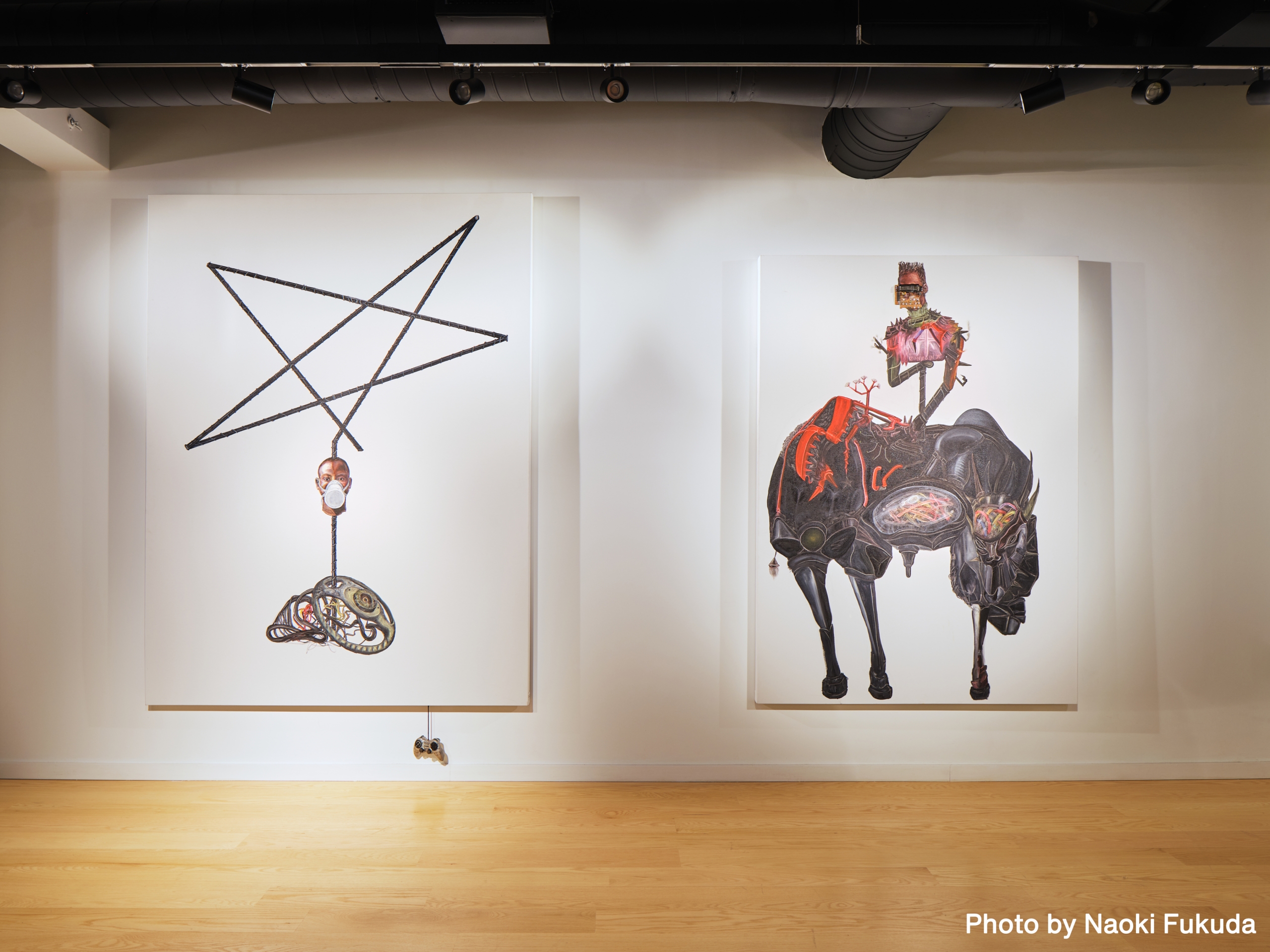 *1 Life Cycle Assessment (LCA): A method for quantitatively evaluating the environmental impact of a product or service over its entire life cycle (from resource extraction to raw material production, product manufacturing, distribution and consumption, disposal, and recycling) or at specific stages at each step.
*2 Footprint: The environmental impact of greenhouse gases and other substances emitted by individuals, groups, companies, etc., in the course of their lives and activities.
Inaugural Exhibit, Still a Black Star
Nagasaka's work in Ghana caught the attention of Hollywood documentary filmmaker Kern Konwiser, who produced the documentary Still A Black Star. The film has been widely acclaimed at numerous film festivals, including the Audience Award for Best Environmental Film at the Newport Beach Film Festival.
MAGO Gallery New York is celebrating the success of the documentary in its inaugural exhibition, Still A Black Star, through April 16. The exhibition will feature nearly 40 works, including the Ghana Series. A grand opening reception was held on April 1, the first day of the exhibition, featuring a film screening and piano performance by Mr. Nagasaka himself.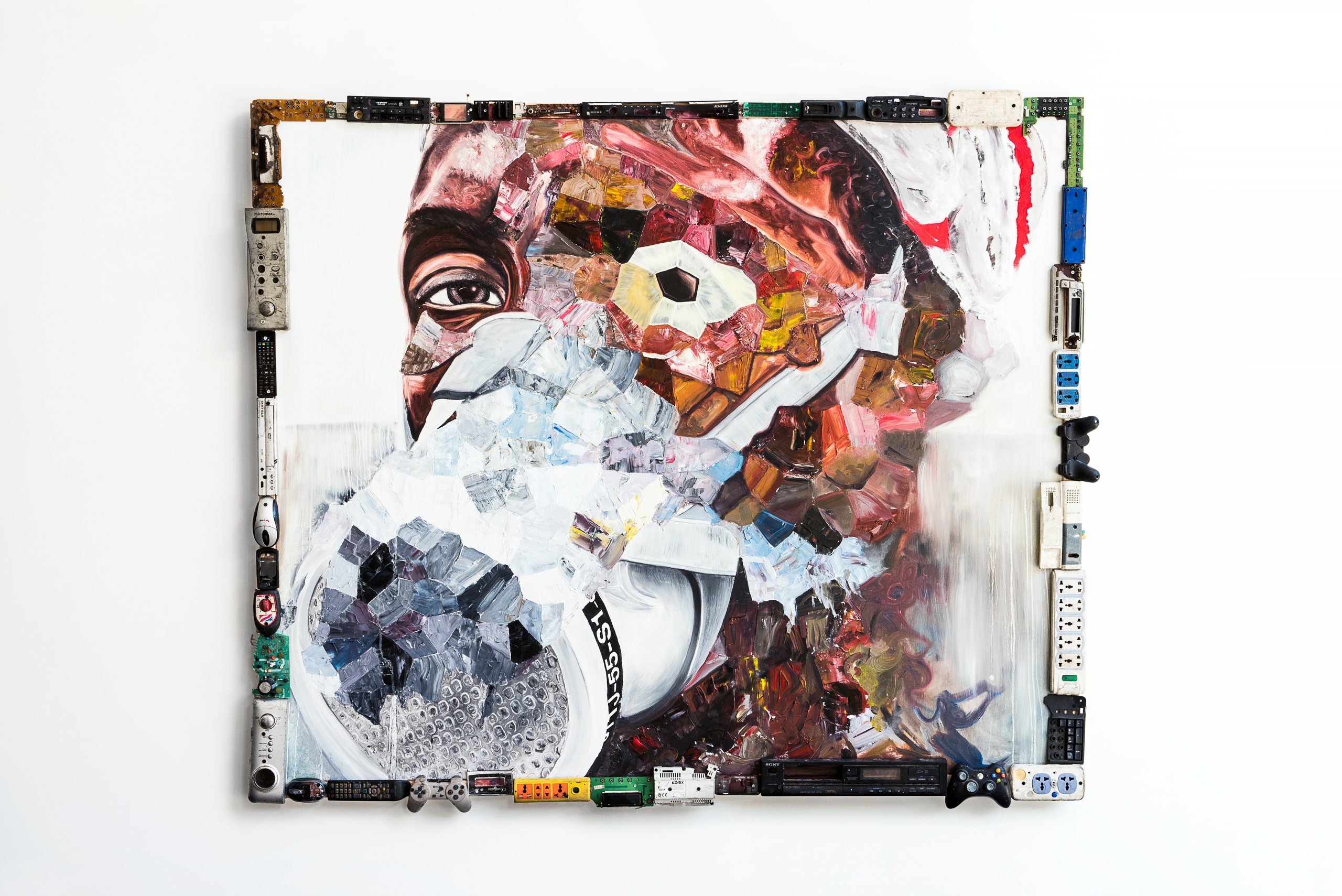 Creating Sustainable Capitalism
Sustainable capitalism as advocated by Mr. Nagasaka refers to a form of capitalism that turns on three wheels: culture, economy, and the global environment. Sustainable capitalism grows in a sustainable manner, aiming for economic development while holding values in common with the local community members affected.
The Valuence Group will use a portion of the proceeds from the MAGO Gallery locations to distribute gas masks to people living in the Agbogbloshie area of Ghana, as well as to improve education and culture through Nagasaka's company, MAGO CREATION. In addition to creating an environment encouraging the people of Ghana to live true to yourself and striving for the sustainable capitalism advocated by Mr. Nagasaka, the two companies will continue collaborative efforts to foster future leaders and offer culture and education, two materialities of the Valuence Group.
<Mago Nagasaka Profile>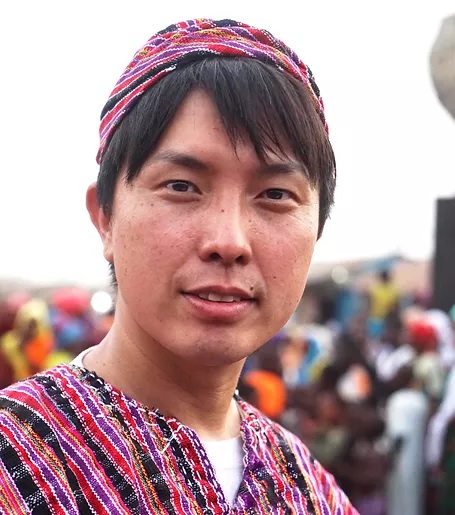 Born in Fukui Prefecture in 1984. Pursuing sustainable capitalism, Mago Nagasaka has been creating works of art by reusing the electronic waste dumped by developed countries in the slums of Ghana. He became inspired to do something about devastating effects he witnessed in the Agbogbloshie area of Ghana, which is known as a graveyard of electronic waste from around the world (severe electronic waste, environmental degradation, health hazards, and poverty). In addition to creating works of art from this electronic waste, Nagasaka collects and distributes gas masks to residents of the local communities in Agbogbloshie. He has also hired teachers on his own, establishing a free school for underprivileged children in the area. In 2019, he opened a museum in the Agbogbloshie area to exhibit his art. These activities caught the attention of Emmy Award-winning documentary filmmaker Kern Konwiser, who produced the documentary Still A Black Star. The film won four awards for excellence at the Impact Docs Award, an American documentary film award. The film is currently being prepared for release.
■ MAGO Gallery New York
Address:568 Broadway #401 (4th Floor) New York NY 10012 USA
Business hours: 11:00 AM to 6:00 PM (Wed ‒ Sat) *Reservation required: newyork@magogalleryglobal.com
■ MAGO Gallery Website and Social Media
Website:
https://magogalleryglobal.com/
Instagram:
https://www.instagram.com/magogalleryglobal/
(magogalleryglobal)
Facebook:
https://www.facebook.com/magogallery
(MAGO Gallery Global)
Twitter:
https://twitter.com/Magogallery
(Magogalleryglobal)
■ MAGO CREATION Inc.(https://www.magogallery.online)
Established: January 11, 2017
Representative: Mago Nagasaka
Head office: 1-7-2 Bakuro-cho, Nihombashi, Chuo-ku, Tokyo
Business lines: Art production and sales